In a little over a week, OnePlus will take the wraps off the OnePlus 5, which means the OnePlus 5 rumors will finally stop. But until that happens, we have more unconfirmed details about the phone for you, and this time around we're talking about price.
Two independent leaks seem to suggest that previous rumors were right to claim the phone will be more expensive than last year's OnePlus 3 models, and mean OnePlus is moving firmly into premium flagship phone territory.
The OnePlus 5 may cost as much as $590 in India, True-Tech explains. That'll get you 8GB of RAM and 128GB of storage. A more affordable version costs $515, which buys you a 6GB OnePlus 5 phone with 64GB of storage.
This rumor seems to confirm a recent leak that said the phone will come in an 8GB version.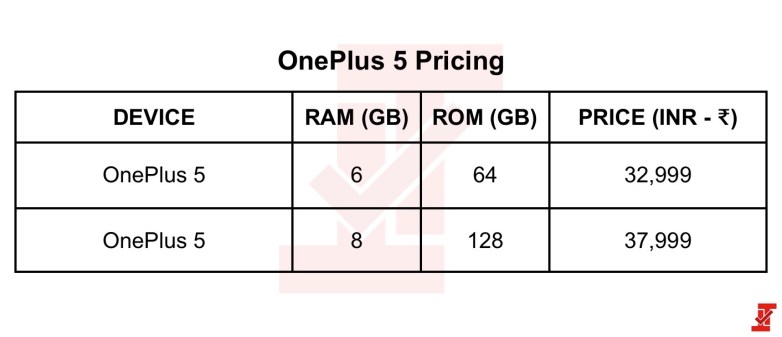 Meanwhile, GSM Arena discovered a music festival contest in Finland where the OnePlus 5 is going to be the top prize, paired with two tickets for the festival.
According to the contest's official rules, the value of the prize €948, which indicates the OnePlus 5 alone is priced at €550. It's unclear whether this is the 6GB or the 8GB version of the phone.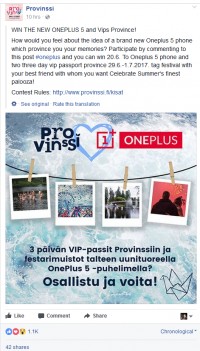 At this point, it seems almost certain that the OnePlus 5 will be more expensive than the OnePlus 3T. But it won't reach iPhone 7 or Galaxy S8 prices if these leaks are to be believed. And considering what it'll have to offer — Galaxy S8 specs and iPhone 7 Plus design and features — it might still be a great bargain.