Right on the heels of Roku's comprehensive hardware refresh, Amazon is updating one of its own streaming media players. On Wednesday, the online retailer revealed the all-new Fire TV Stick with Alexa Voice Remote — the first streaming media stick to come with a voice-activated remote control packed in.
DON'T MISS: Meet the Pixel XL, Google's upcoming 'Nexus' phablet
Despite looking virtually identical to its predecessor, the new Fire TV Stick features a few notable internal improvements, including a quad-core processor and 802.11ac Wi-Fi support. Amazon says that these changes will make the new Fire TV Stick "up to 30 percent faster than the original."
But the addition of the Alexa Voice Remote is the main selling point of this refresh. With Alexa, you can find any movie, TV show or app with the press of a button and a simply voice command. Plus, Alexa goes beyond searching for content — you can also check the weather, play music or even order a pizza.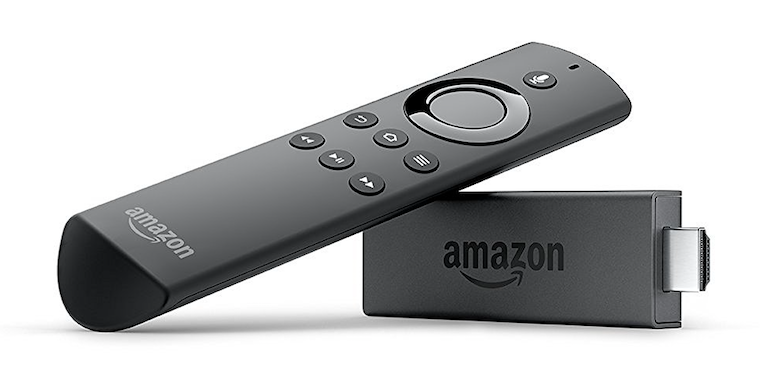 Best of all, the Fire TV Stick with Alexa Voice Remote costs $39.99, the same price as the original Fire TV Stick from 2014. Although it ships with the same software that you'd find on the current Fire TV, Amazon plans to launch a significant software update for all Fire TV products later this year which will feature customizable apps list on the home screen, accessibility improvements and more.
Amazon's all-new Fire TV Stick will be released on October 20th, but you can preorder the device today. Also, if you activate your Fire TV Stick before October 31st, you'll receive a free content bundle with one month of Sling TV, two months of Hulu and a $10 credit for Amazon Video. Check out the device on Amazon, where preorders are now live.