The iPhone X design is a monster success — just look at all the top Android device makers that have validated Apple's notch. The list includes companies you've never heard of, but also big names in the industry, like Asus, Huawei, Google, LG, and OnePlus, to name just a few.
But today we got the saddest iPhone X clone in the world, and it's all courtesy of Lenovo's Motorola.
It's called the Moto P30, and it's almost a perfect iPhone X copy, top notch and rear camera design included:
However, the Moto P30 also has a chin below the screen, which is a signature feature of all the other iPhone X clones out there.
Unlike other iPhone X copycats, the Moto P30 isn't a flagship handset that can truly rival Apple's best iPhone to date.
The phone is powered by a mid-ranged Snapdragon 636 processor rather than the Snapdragon 845 found on the OnePlus 6 and LG G7 ThinQ.
Other specs include a 6.2-inch Full HD display with 19:9 aspect ratio, 6GB of RAM, 64/128GB of storage, microSD support, a dual-lens rear camera with 16-megapixel and 5-megapixel sensors, 12-megapixel front-facing camera, 3.5mm headphone jack, USB-C connectivity, and Android Oreo with ZUI 4.0 on top.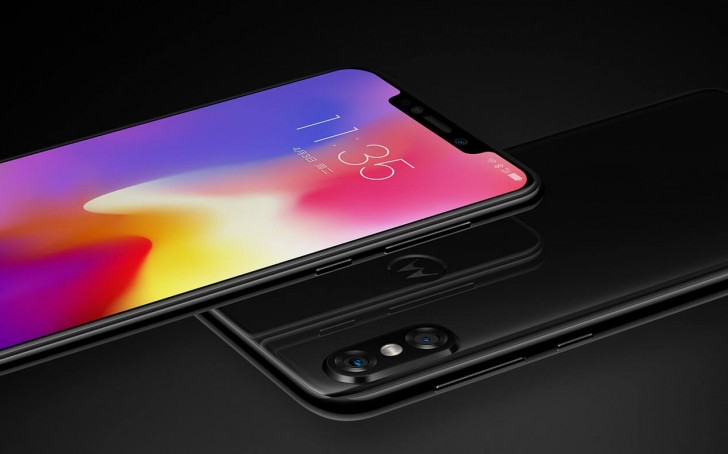 The phone supports face unlock, but don't expect Face ID-like secure authentication. The notch is there, yes, but Face ID is an expensive feature to add to a phone, especially one that's not exactly a flagship. A fingerprint sensor, meanwhile, is present on the back, which is made of aluminum rather than glass. That means you're not getting wireless charging either.
According to xda-developers, the Moto P30 will go on sale in China on September 15th, starting at around $300 — that's 2,099 yuan for the 64GB version. It's unclear if the Moto P30 will launch in international markets, but even if it does, you'd be better off getting a different iPhone X clone, like the OnePlus 6, or go for the brand new 6.1-inch iPhone X that Apple will unveil by mid-September.