Motorola's Moto G phones have been some of the most popular mid-range Android handsets we've ever seen. Year after year, Motorola kept upgrading the phones while keeping retail price surprisingly low. Multiple rumors ahead of this year's Mobile World Congress edition suggested that Lenovo, Motorola's parent company, plans to come out with a new Moto G5 Plus at the event, and the leaks were obviously accurate. The company launched not one but two distinct Moto G5 models during its special media event on Sunday, with the bold goal of offering buyers a premium smartphone experience that won't break the bank.
When you look at the two handsets side by side, you won't notice the difference. The Moto G5 and G5 Plus have almost the same size and weight, and the screen size is so similar that you won't be able to tell the difference.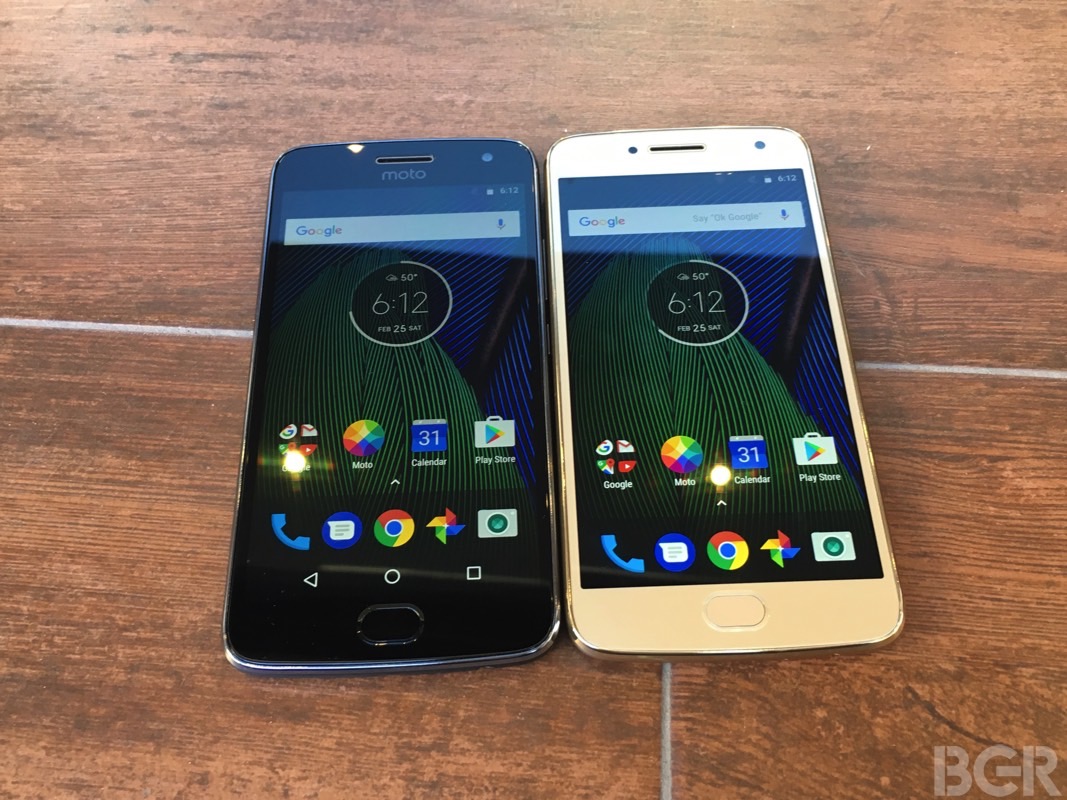 But as I learned more about the two devices, it became clearer that, while they're both supposed to be premium Moto G handsets, it's the Moto G5 Plus that's better version of the two. In fact, Moto G fans in America won't even find the regular Moto G5 in stores this year, as that model will only be sold in international markets. Moreover, RAM and storage will also vary for both handsets, depending on which market you live in.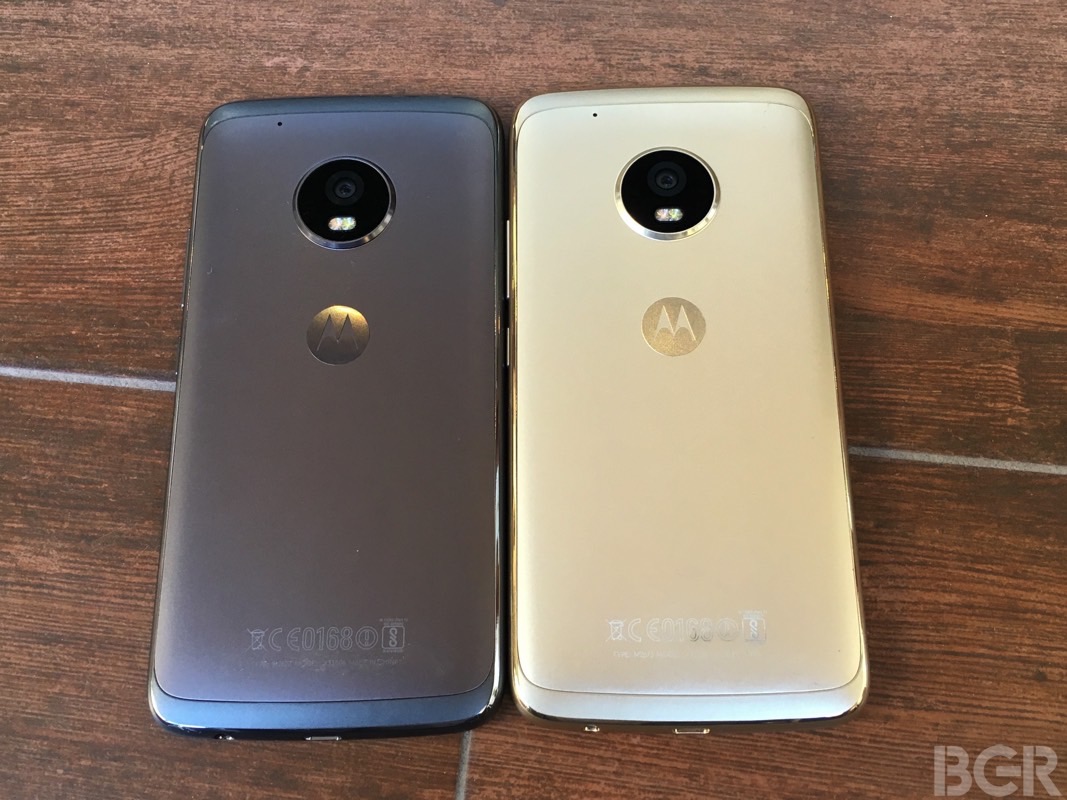 The Moto G5 features a 5.0-inch Full HD display, Qualcomm Snapdragon 430 processor, 2/3GB of RAM, 16/32GB of storage, microSD support, 13-megapixel camera with phase detection autofocus (PDAF) and an f/2.0 aperture, 5-megapixel front facing camera with wide field of view and an f/ 2.2 aperture, 2,800 mAh removable battery with 10W rapid charging support, water-repellent nano-coating, and Android 7.0 Nougat running the show.
All that package will retail starting at €199 for the 2GB/32GB storage version this March in various countries around the world. If you think that's a good deal, then wait until you hear about the Moto G5 Plus.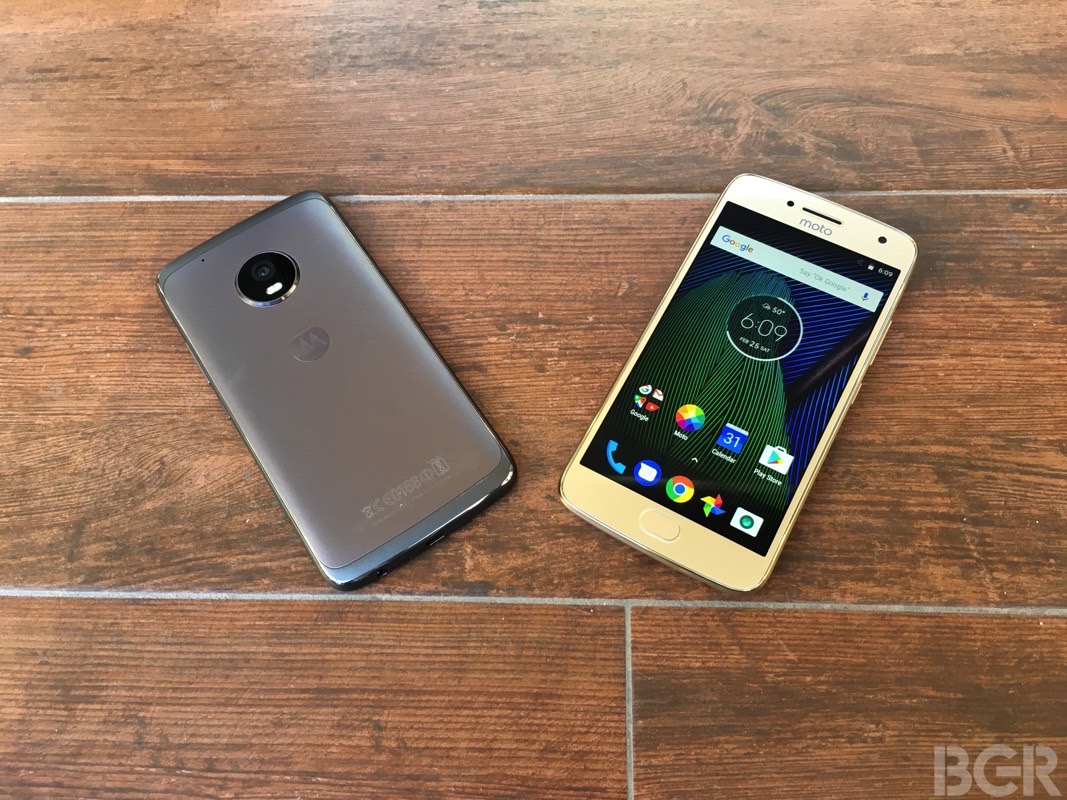 First of all, unlike other smartphone vendors, the Plus moniker does not indicate that the G5 Plus is a bigger version. As I said, you can hardly tell the two devices apart. "Plus" is indicative of a better feature set, in this case.
The Moto G5 also features a Full HD display, but it's a 5.2-inch screen with Corning Gorilla Glass 3. It also has a Qualcomm chip, but it's a snappier Snapdragon 625 chip. It has various RAM and storage capacities, but you'll have 2/3/4GB of RAM and 32/64GB of storage to choose from. There's a great rear camera just like the G5, but it's a 12-megapixel shooter with dual autofocus Pixel, f/1.7 aperture, 1.4um pixel, color balancing dual LED flash. The 5-megapixel selfie camera supports 4K video recording, unlike the G5. It also has a fast-charging battery like the G5, but it's a non-removable 3,000 mAh unit that comes with a TurboPower Charger.
The Moto G5 Plus is better than the Moto G5 in every way, and it's only slightly more expensive than its sibling. Pricing starts at $229 for the 2GB/32GB storage version (in America), and at €279 for the 3GB/32GB storage model (in Europe). The phone will also launch this March alongside the G5.
Before you even ask, both handsets come with micro USB and 3.5mm headphone jacks, which means they'll work with all the charging cables and headphones you already have around the house.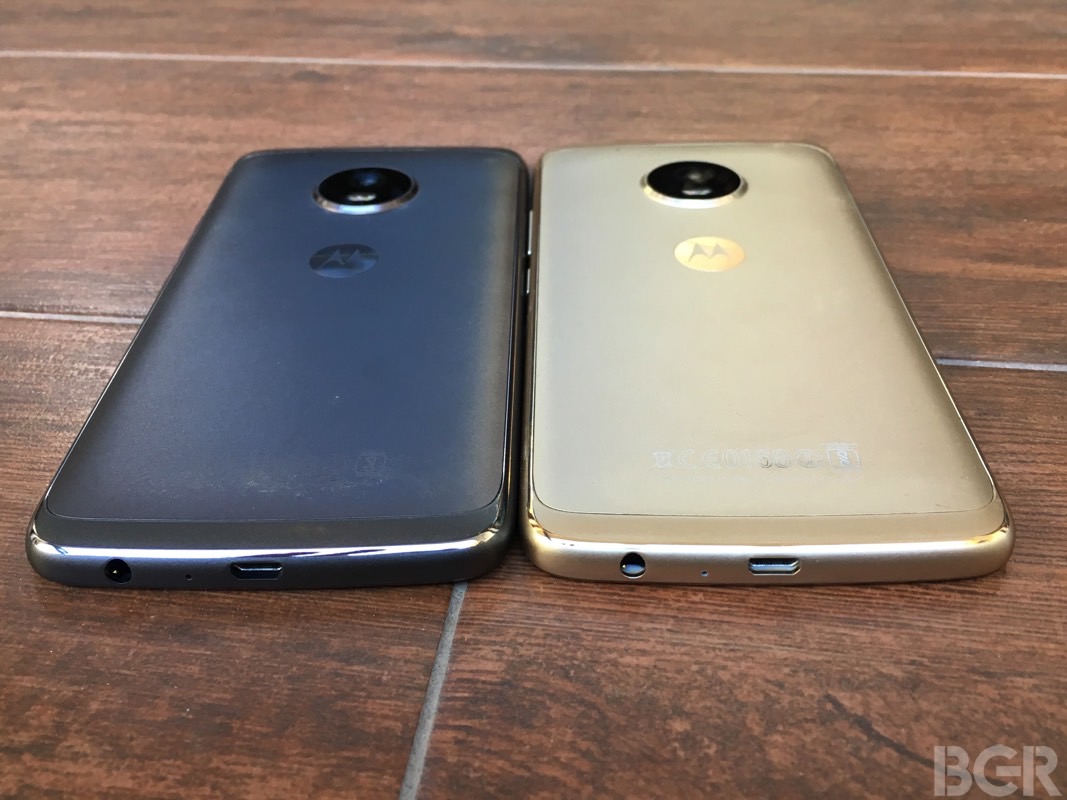 One more thing: Both handsets come with a fingerprint sensor on the front side, but the Moto G5 Plus will also support NFC-based wireless payments in all markets aside from America.
The fingerprint sensor is going to play an even bigger role in your day-to-day phone interaction as it comes with brand new Moto Actions gesture support if you buy the Plus version. Called One Button Nav, the new feature turns the sensor into a tiny trackpad that can replace the default Android navigation buttons typically found in a row at the bottom of the display. That frees up even more real estate for apps, since those menu buttons won't get in the way when the feature is enabled. This is Motorola's unique way of increasing display real estate without removing the fingerprint sensor from the front side or increasing the overall size of the handset.
Make no mistake, the new Moto G5 series isn't here to steal the thunder from the LG G6, Huawei P10, or the incoming Galaxy S8. It's not an iPhone killer either unless the iPhone in question is a few years old. But if you're looking for a budget-friendly phone, the Moto G5 should be at the top of your list, which is something I could have told you about any of its predecessors. This year, however, you get a Moto G device that features a metal design, a high-resolution screen, advanced cameras, fast-charging and long-lasting batteries, and brand new Android tricks.
If you can try one in a store near you, definitely give the Moto G5 phones a chance next month. And definitely go for the Plus when you decide to buy one.