Microsoft is doing a thing this morning! Specifically, at 10:00 AM Eastern, the company is hosting a big press conference in New York City, where we're expecting to hear about new hardware, exciting developments in augmented reality, and probably some stuff about Windows as well.
The event will be live-streamed starting at 10AM on Microsoft's website, but while you're waiting, here's everything we're expecting to see (and a few things we aren't).
MUST READ: The difference between iPhone users and Android users
New Surface hardware
The most obvious reason for throwing an event tomorrow is to update the Surface Book and the Surface Pro 4, Microsoft's surprisingly popular line of convertible tablet laptops. Microsoft has refined the formula for the Surface Pro quite carefully by this point: a device that looks like a tablet, but with a built-in kickstand and keyboard cover that makes it work like a laptop.
I wouldn't expect that to change much, but there are rumors that Microsoft is going to make the Pro tablet more oriented towards creative types, and the Book towards traditional users who want more of a laptop experience. Specifically, a new rotary-style control might be coming, called the "Surface Dial." It would be an add-on accessory to help artists draw strange and wonderful things with their Surface tablets.
It would also help Microsoft keep artists using the Surface tablet, now that it's facing stronger competition from Apple's iPad Pro.
As for the Pro and the Surface Book, some rumors are suggesting that we'll have to wait until spring for updates to the hardware. Even if we do see changes, it will likely just be a spec bump to Intel's Kaby Lake processors, with better performance and battery life the result.
A Surface rival for the iMac
The exciting new hardware could well be an all-in-one PC, because apparently it's 2007 all over again. We saw a Surface-branded keyboard make its way through the FCC earlier this month, and other leaks have virtually confirmed that Microsoft is making a Surface-branded keyboard and mouse.
Assuming that it's not throwing a launch event for an exciting new range of accessories, the logical conclusion (again, backed up by rumor) is that Microsoft is launching an all-in-one PC to rival the iMac. The name being thrown around is Surface Studio, as it's apparently catered towards graphic designers and creative individuals.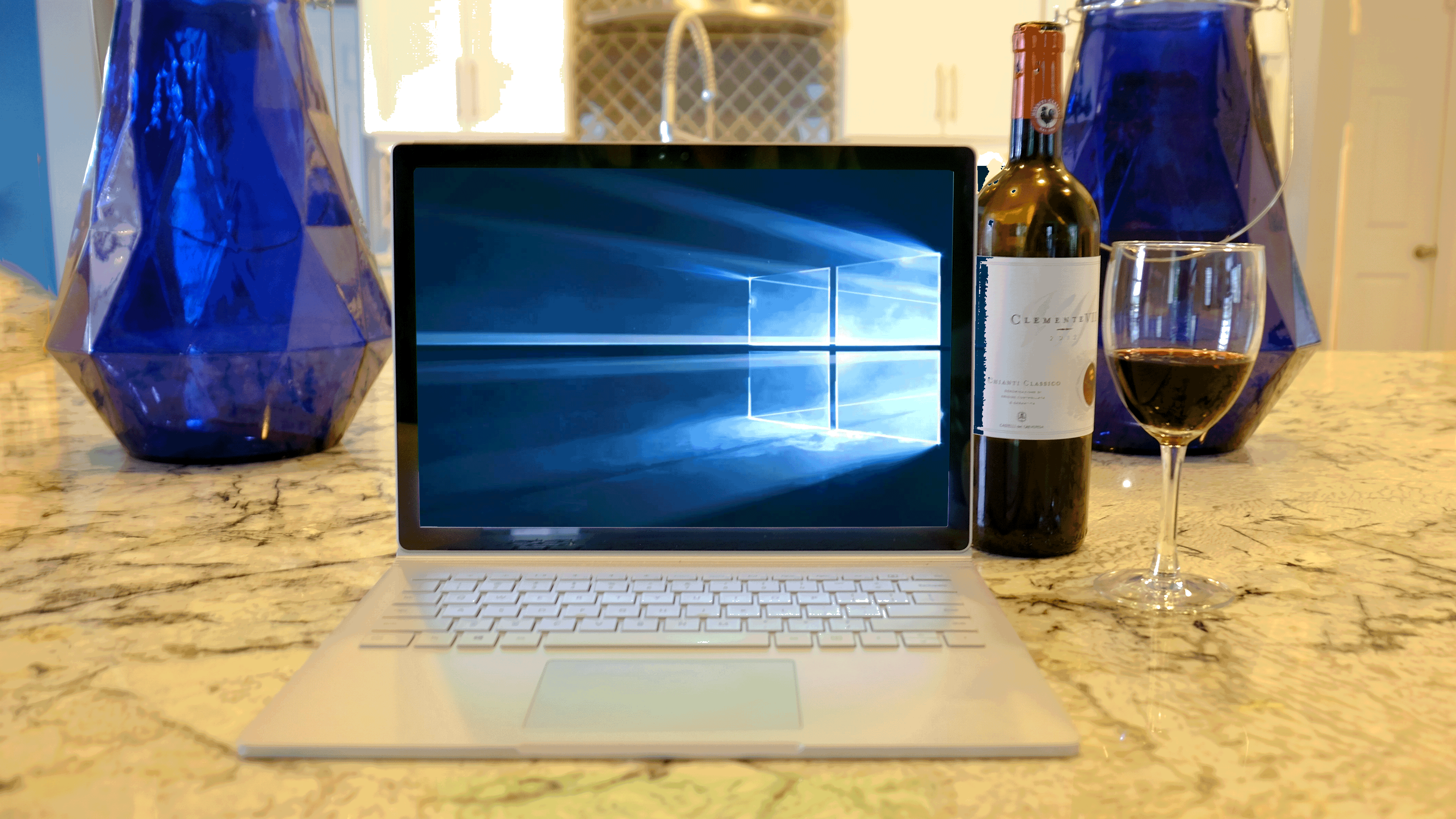 New Windows features
To go along with the new, pro-creative hardware, we can also expect a lot of the event to focus on changes to Windows software. In particular, we could see upgrades to the software to accommodate new accessories like the rumored Surface Dial, and other drawing tools from third-party manufacturers.
No software demo would be acceptable these days without some mention of artificial intelligence either. Apple and Google have both shown off advancements to their AI systems in the past few months, and it's a good guess that Microsoft will have something to say about Cortana.
Some rumors have suggested that we're also going to see a Microsoft-branded home hub/speaker, like the Amazon Echo, but with Cortana inside. If so, we haven't seen any hardware leaks thus far. It's also a less obvious move for Microsoft, which has yet to really get into the smart home game. But with Cortana currently just an under-used speech-to-text function on Windows laptops, it's the kind of semi-desperate move that's definitely possible.
Hololens updates
Going from the desperate back to the exciting, we could also see some updates from Hololens. It's been years since Microsoft first unveiled its Hololens augmented reality program, and we still don't have any idea of how it will really be used in the real world. Oculus Rift, HTC Vive and Playstation VR are all now very much a reality, so some kind of update to Hololens is about due.