Apple surprised its fans on Thursday morning with the quiet announcement of the new MacBook Pro models. The 2018 laptops received all the expected upgrades, like faster processors, more RAM, extra storage options, and a new keyboard, but also a few surprises, such as True Tone display and support for "Hey Siri."
Just like previous MacBook Pros, however, the new machines aren't gaming-friendly. But this time around, Apple has one more surprise.
Not included in the press release is the Blackmagic eGPU, a slick piece of hardware that will let you add a graphics processing unit to your brand new Mac.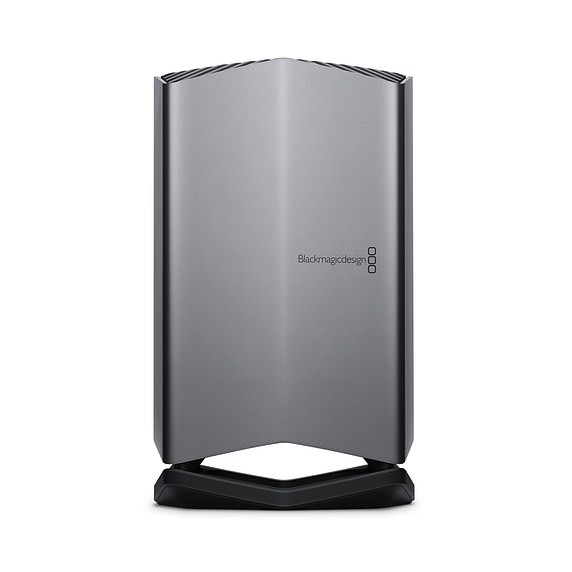 You'd have to go to the MacBook Pro's page to discover it, but the Blackmagic eGPU is there, and it's labeled as "only at Apple." 

This means Apple partnered with Blackmagic for this specific model. Inside the eGPU, you'll find a Radeon Pro 580 graphics processor with 8GB of RAM. The eGPU also features two Thunderbolt 3 ports, four USB 3 ports, and one HDMI 2.0 ports. In other words, it can also act as a hub for your brand new MacBook Pro.
That said, the accessory, which will remind you of the Mac Pro design, isn't cheap. You'll have to pay $699 on top of whatever you end up forking over to Apple for that brand new MacBook Pro.
Other than the price, there's one more issue with the Blackmagic eGPU that Apple sells. It doesn't seem to be upgradeable. That means you might not be able to swap out that GPU once a better model comes along. All hope is not lost though, as teardowns will tell us exactly whether you can replace the GPU or not.