Segway recently had its crown as the dorkiest public transport by hoverboards, the sometimes-combustible personal transport of the well-heeled teen. With its primary niche of mall cops and city tours under threat, Segway has had to start innovating for once.
The result: An Indiegogo campaign for Loomo, what happens when you combine a self-driving car with a Segway and a slightly cute robot.
Loomo, which costs $1,299 on the early-bird crowdfunding campaign, works much like a traditional Segway or hoverboard when you ride it. The company claims a "smooth ride experience across most terrain types," with speeds reaching 11MPH and a range of 22 miles. Lean forward to go forwards, lean back to go backwards.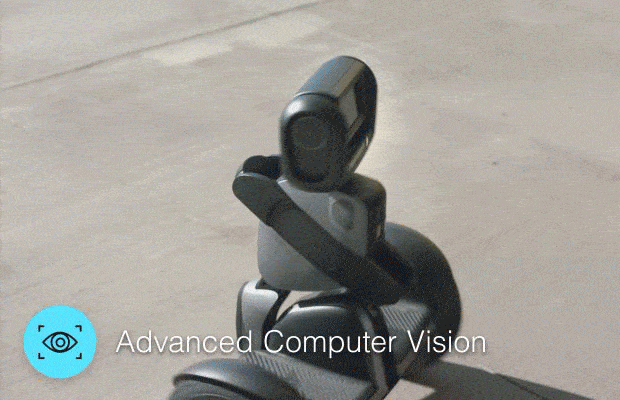 The difference comes when you're not on board. Loomo has a computer on board, a bunch of cameras, and some AI smarts that mean it can auto-follow you around. The idea is that you ride Loomo to the grocery store, hop off when you get inside, and then have your own personal robot follow you around carrying things. Control is done via a smartphone app, voice control, or gestures to the on-board camera.
Loomo was shown off to the world press at CES in January, but we didn't get specifics about pricing or release date back then. Shipping is set to begin in May 2018, with the first early-bird pricing set at $1,299. That's well above the cost of most hoverboards, but close to the traditional price of a Segway, and certainly cheaper than hacking a Roomba to carry your coffee around.
The most interesting part of Segway's pitch might be that the company is making an Android SDK available to developers, so in theory, anyone can write code to add a new feature to Loomo. It's especially easy to see companies (hotels, restaurants) making use of a cheap robot as a quirky way to carry things around, and Segway promises that more features will come in time via over-the-air updates.