Do you remember the early days of phone cameras, where the only thing that mattered were the megapixels? Forget the stuff we have nowadays like optical image stabilization or zoom lenses — back then, whether you had two or three megapixels was the thing that determined whether or not you had the best Windows Mobile 6.1 device.
Well, it seems like meaningless specs might be back. A new set of renders of LG's upcoming LG V40 ThinQ have emerged, and if they are to be believed, LG is going with quantity over quality, shoving five separate image sensors into one body.
The images come from MySmartPrice, and appear to be press renders showing the front, back, and sides of an unreleased LG phone. According to the site, it's the LG V40 ThinQ, which lines up with what we've heard in previous rumors.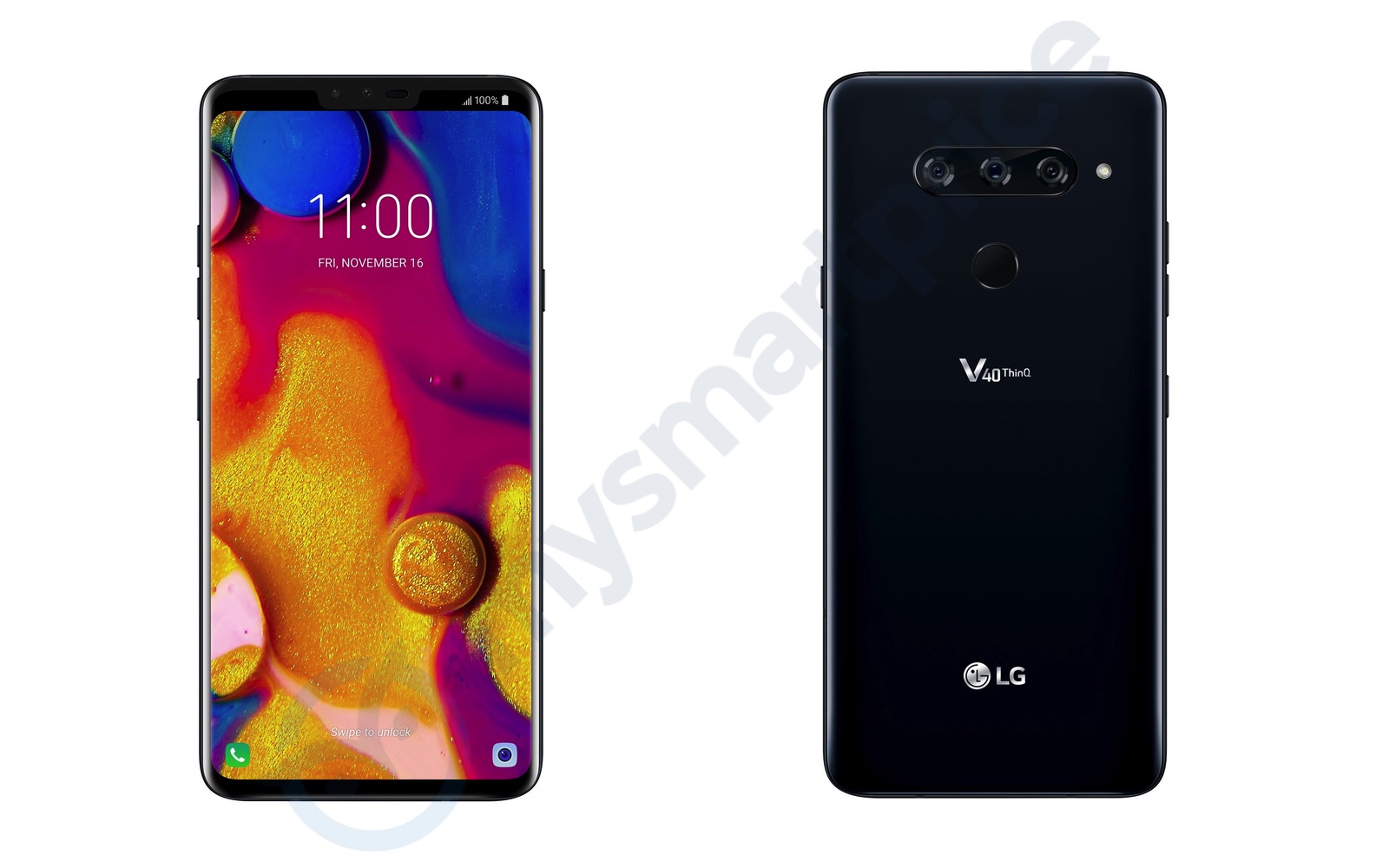 The detail that jumps out first from the renders is definitely the number of cameras. The back of the phone has three lenses contained in a slight bump, all laid out side by side. A fingerprint sensor sits below, with the V40 branding stuck below that, and the LG logo down the bottom. It's not exactly a minimalist design, in other words.
Around the front, there's a prominent "chin" bezel down at the bottom, and a now-infamous notch up top. That notch looks like it contains two more cameras and a speaker. Hopefully, one of those cameras is a depth-sensing infrared sensor, which would allow LG to mimic Apple's Face ID. One thing we can't tell is how far up the bezel extends from the top of the screen to the top of the device. The side bezels are relatively minimalist, so we're hoping that the screen-to-body ratio is respectable.
The renders also have a date and time on the phone's screen, which sometimes is related to the launch date of a device. That date is November 16th, which is plausible, but a detail like that on a supposed press render is about the least reliable source we could imagine.