Lenovo just unveiled an incredibly cheap Chromebook laptop at MWC 2018, but the Chinese computer maker also happens to manufacture high-end Windows PCs. And just like in previous years, we got to see several new Yoga models on display in Barcelona.
You'll never guess the most surprising addition to this year's line of Yoga laptops, so I'll just tell you about it right out of the gate. It's Amazon's Alexa. That's right, Alexa and Cortana will coexist on the same Windows 10 PCs, each ready to handle specific commands.
The new Windows 10 laptops look familiar from a distance, but don't be fooled, these are refined Windows machines that look better than their predecessors. They pack quite a punch as well as a few neat tricks, including 4K displays, dual voice assistant support, fingerprint sensors, and fast charging battery tech. Perhaps best of all, they're even easier to lug around during the day because they've lost some weight.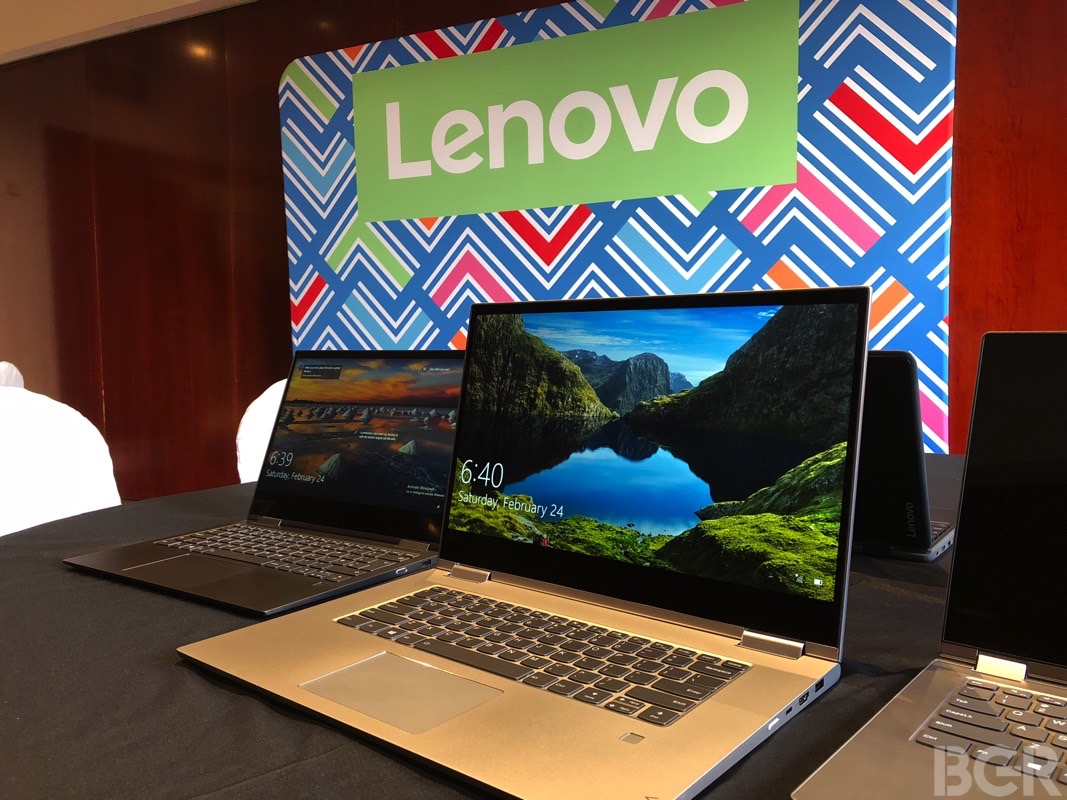 The Yoga 730, which comes in 13-inch and 15-inch varieties, is the Lenovo PC that offers support for both Cortana and Alexa. Made of durable aluminum that comes in Platinum, Iron Grey, and Copper, the notebooks are lighter and thinner than before. The 13-inch version weighs just 2.46 pounds, while the 15-inch model goes up to 4 pounds. They also ship with Yoga's iconic hinge that lets you quickly switch between laptop and tablet modes, and everything in between.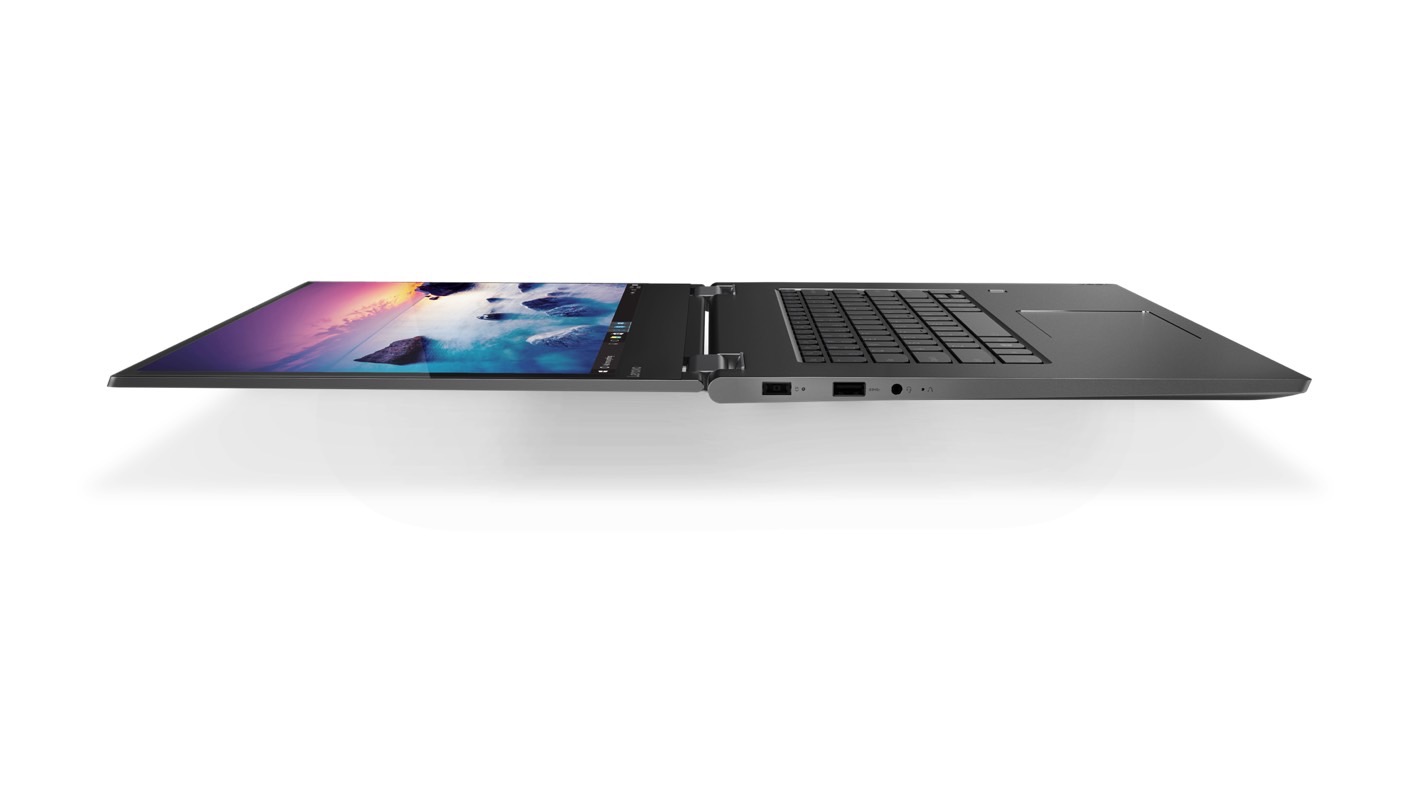 The 15-inch Yoga 730 is the better version of the two, packing an 8th-generation Intel Core i7 processor, up to 16GB of storage, up to 1TB SSD, and an optional NVIDIA GTX1050 discrete graphics card. The 13.3-inch model goes only up to 512GB when it comes to storage, and has integrated graphics rather than a discrete card. Get the 15-inch if you want to use it for gaming. Both laptops can be configured with up to UHD IPS touchscreen displays, and they pack JBL speakers with Dolby Atmos support, fingerprint sensors, and a bunch of ports including USB 3.0, USB-C, and HDMI (on the 15-inch).
As for the dual Alexa-Cortana action, that's possible thanks to far-field microphones that should allow the Yoga 730 to respond from across the room… as long as the room isn't too big. The microphones will pick up your voice if you're within four meters of the laptop.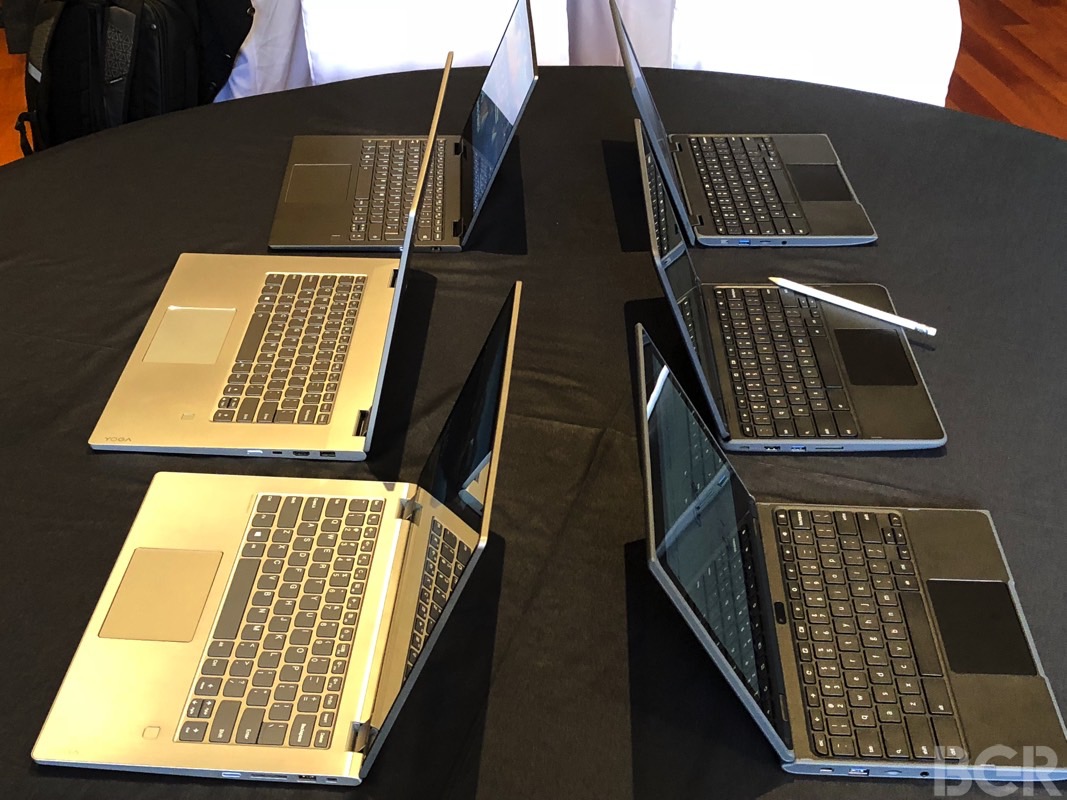 During the demo, Alexa was able to tell us the what the weather was like at MWC 2018 in Barcelona, but it only showed the information on the screen rather than voicing it. In final versions of the products, you should be able to hear Alexa speak on the Yoga 730 just as you do on any Echo device.
The Yoga 730 devices may be thinner and lighter, but battery life has not been sacrificed, Lenovo says. That means up to 11.5 hours on the 13-inch model and up to 11 hours on the Full HD version of the 15-inch 730s. Rapid Charge, meanwhile, gets you 2 hours of usage in about 15 minutes.
Shipping in April, the Yoga 730 13 and 15 cost $879.99 and $899.99, respectively, but the price will go up depending on the options you choose.
More affordable is the Flex 14 laptop, which is what the Yoga 530 is going to be called in the US when it launches in April. For $599.99, you're getting a 14-inch display with resolution of up to 1920 x 1080 (Full HD), 8th-generation Intel Core i7 chip, optional Nvidia GeForce MX130 graphics card, up to 16GB of DDR4 RAM, up to 512GB of storage, Harman Kardon sound with Dolby Audio Premium, USB-C, USB-A, and HDMI ports, and up to 10 hours of battery life.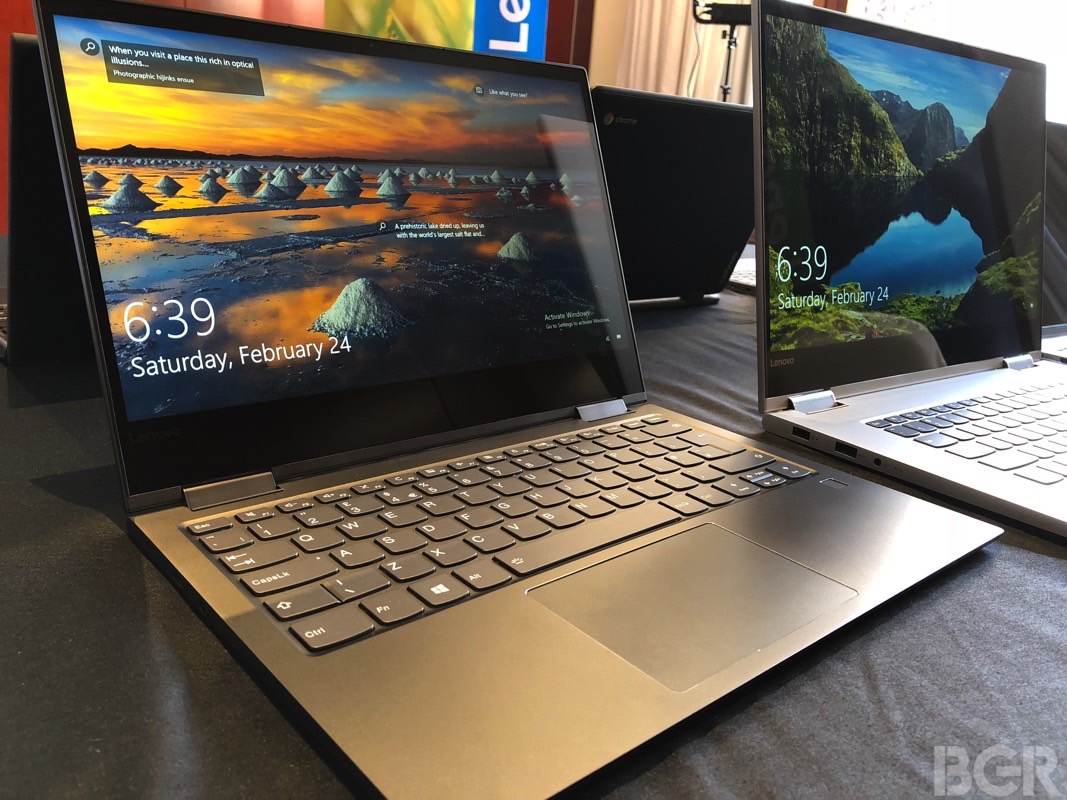 Just like the Yoga 730s, the Flex 14 is also thinner and lighter than its predecessor. It weighs 3.25 pounds, and it's 17.6mm thick.