It's that time of the year when we get excited about games again. E3 2018 kicked off with a bunch of announcements already, most of them concerning new titles that will hit consoles and PCs later this year. But new hardware is also on the menu if you're shopping for new gaming computers.
A few days ago, Dell unveiled its brand new gaming desktop and new Alienware accessories. Lenovo kept its E3 announcements for Monday when the company unveiled a slew of Legion-branded gaming computers, including new laptops and desktops featuring the latest and greatest components.
Legion Desktops
We're looking at four new desktops in Lenovo's Legion lineup, including two towers — the T730 and T530 — and two cubes — the C730 and C530. You can see one of the new cube models in the image below: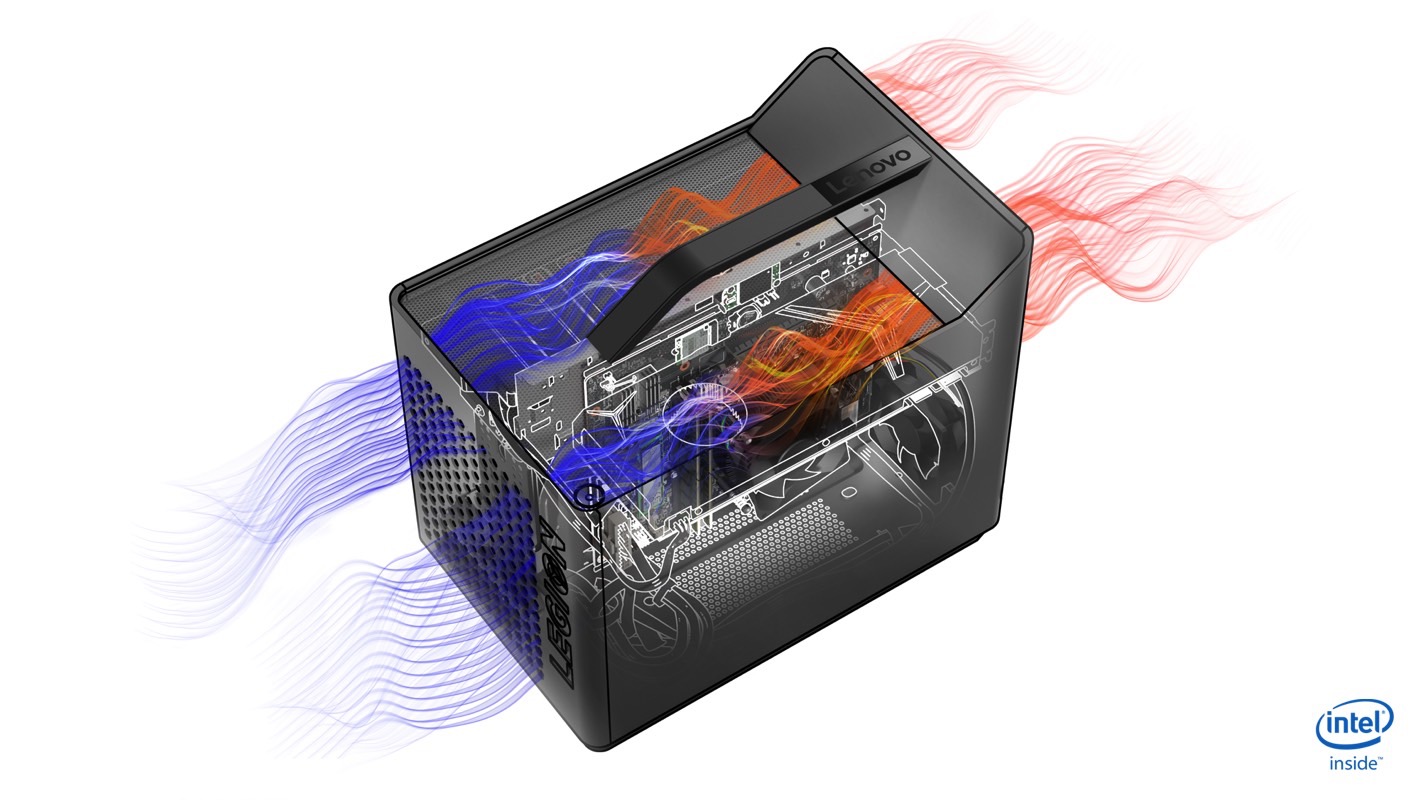 The new models are supposed to both look good and offer a great gaming experience. The Legion cubes are "lightweight space-saving" PCs, and they're even lighter than before. They come with a top handle which makes them easy to carry around, a transparent top panel that comes to life with color, and a new cooling system.
The C530 is the more affordable model, priced at $829.99, while the C730 is going to get you a more premium experience, as well as a higher starting price ($929.99). When it comes to specs, you can expect up to 8th-gen Intel Core i7 processors, up to 32GB overclocked Corsair memory, and up to Nvidia GeForce GTX 1060 GPUs. Other features include Dolby Atmos support (on the C730), and dual-channel thermal ventilation.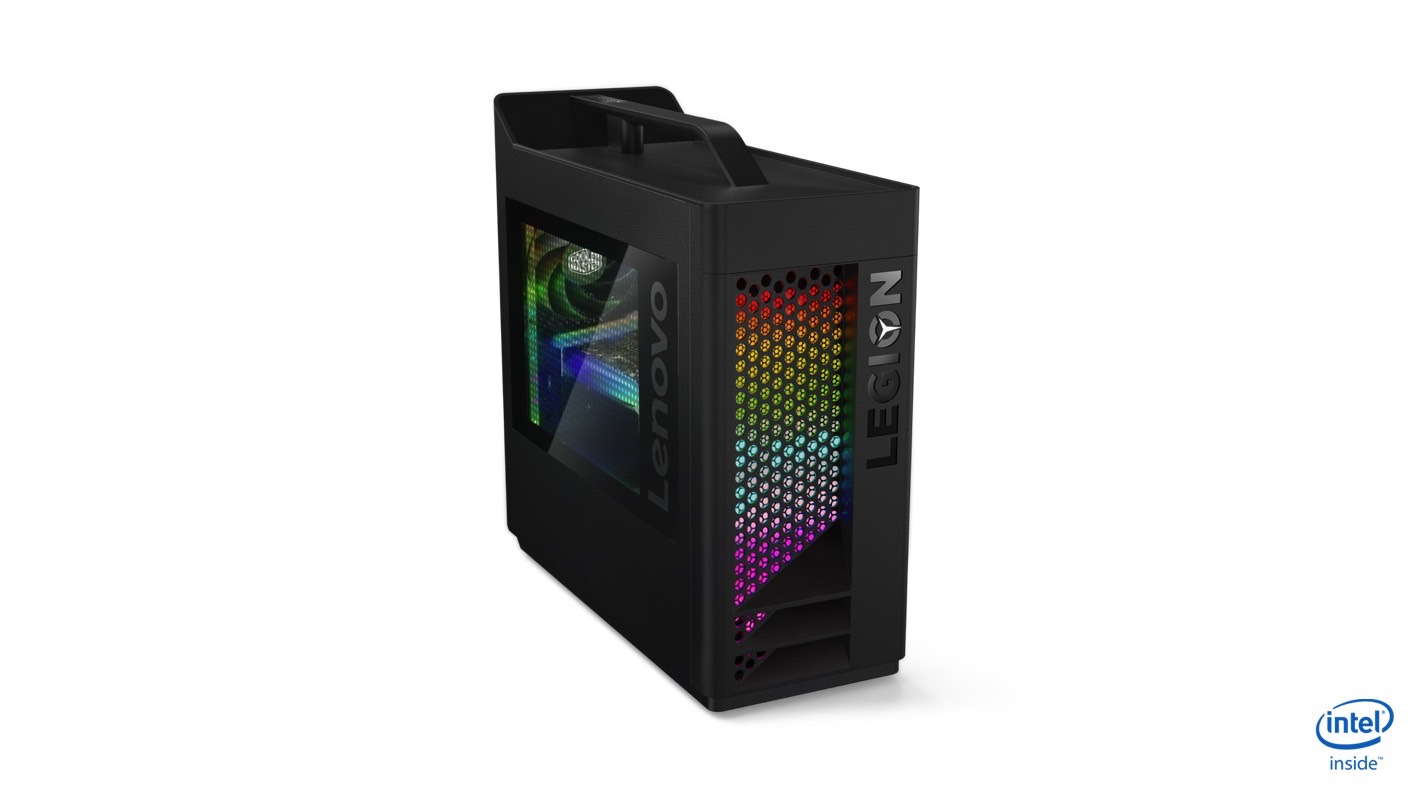 The Legion T730 and T530 look like traditional tower PCs, but they also come with handles for easy carrying. The gaming computers support the same specs as the cubes, although you'll be able to equip them with more storage, according to Lenovo. That's up to two 512GB SSDs or 2TB SATA HDDs.
On top of that, the towers can be easily upgraded, and Lenovo says you can swap every internal component without requiring any tools to do it. The T730 comes with optional Asetek liquid cooling, and a full interior and external RGB lighting system. Prices for the tower models match the cubes, and all of the new desktops will be available from Lenovo this August.
Legion Laptops
The laptops, of course, are more expensive, priced at $929.99 for the 15-inch Y530, $1,179.99 for the 15-inch Y730, and $1,249.99 for the 17-inch Y730. But that's the price you'll have to pay if you want to game on the go. The Y530 will be available in June from Lenovo and Best Buy, while the Y730 will launch in September.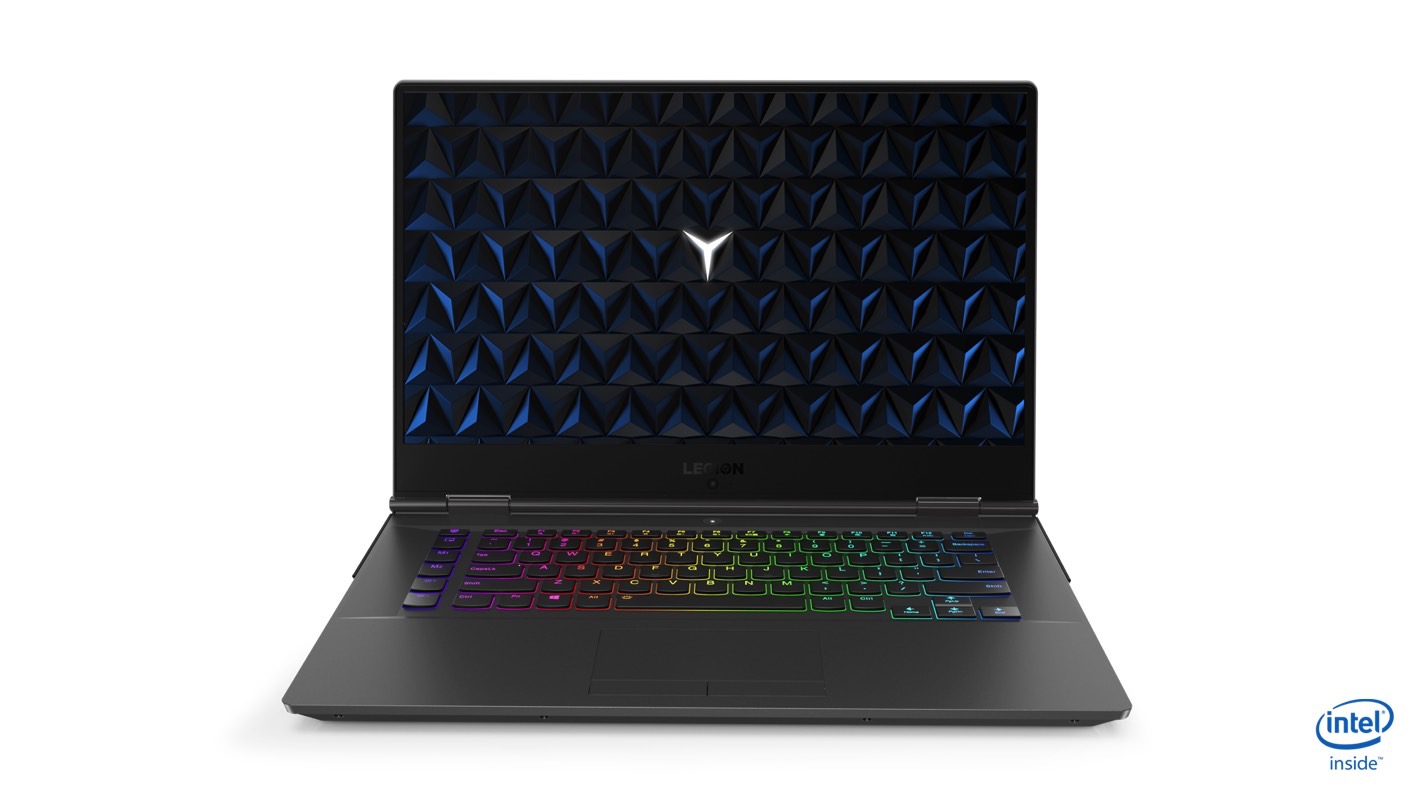 The laptops are thinner and lighter than before, Lenovo said in its press release, and they both feature a new dual-channel cooling system that features additional side vents, and "multi-length, multi-rotational fan blades." The notebooks should be quieter as well as 10% cooler than before, with airflow improved by 16%.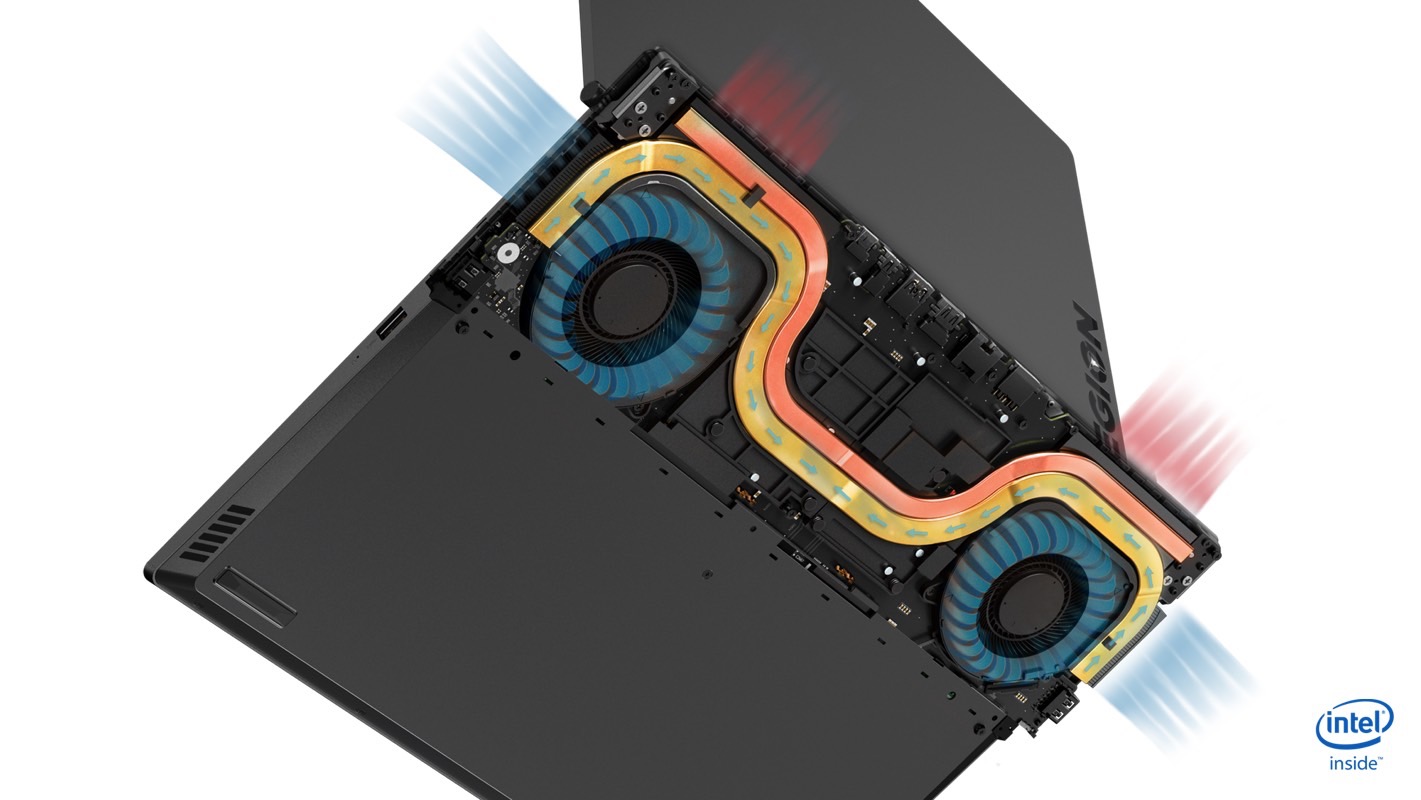 The specs are almost on par with their desktop counterparts. But you only get up to Nvidia GeForce GTX 1050 Ti GPUs, and up to 16GB of memory.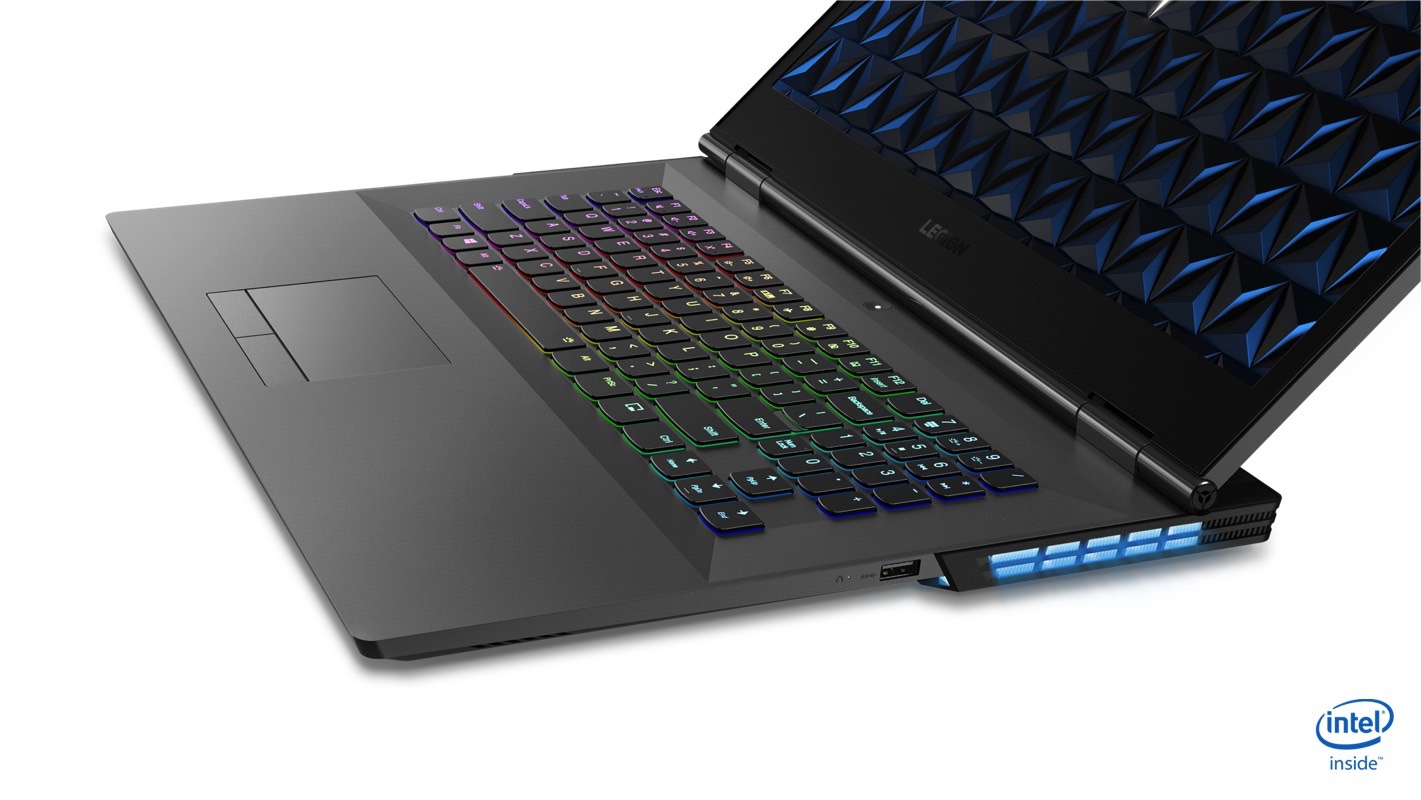 The HD IPS display comes in a 144HZ flavor, and the keyboard is designed to offer under 1ms response times. The Y730 is the world's first gaming laptop to feature a customizable Corsair iCUE RGB backlit keyboard. The same model is also the world's first notebook with Dolby Atmos Speaker System with Dolby Sound Radar. The Y530, meanwhile, supports Dolby Audio.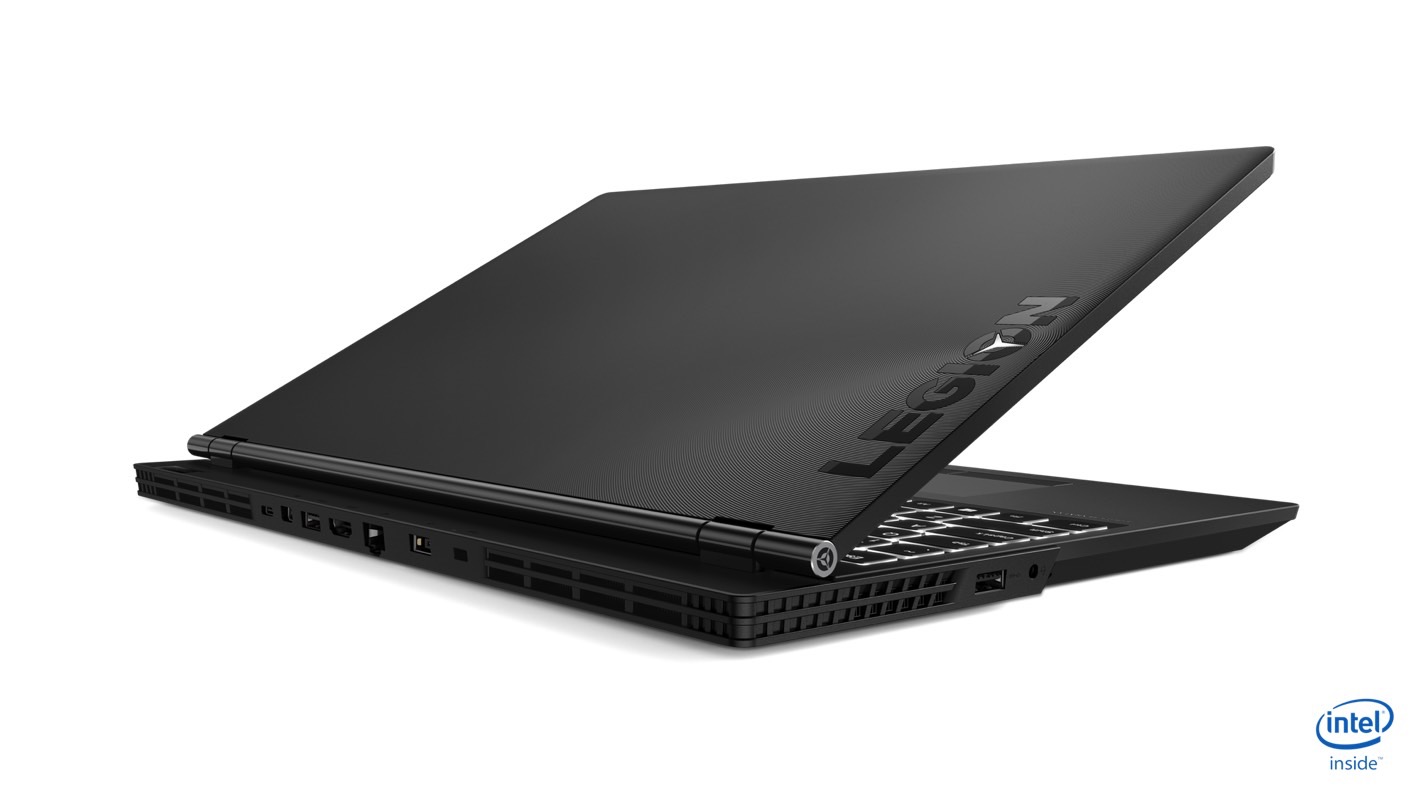 Both laptops feature a bunch of ports, including USB-A 3.1, USB-C (Thunderbolt 3), HDMI, Mini DisplayPort, Ethernet, and a Kensington Lock. Finally, the Legion Y7000 is a "cousin" of the Y530 made for the US market. The laptop is priced slightly higher, at $959.99, and will launch in August.