Welcome to IFA 2016, which started today even though it doesn't actually begin until September 2nd. Companies are trying to get out ahead of all the big announcements coming from this year's show, and Lenovo hosted a huge press conference on Wednesday that was packed full of news.
The company had some great new gear to show off in Berlin this year, and you'll find the five biggest announcements right here in this post.
DON'T MISS: On the eve of Apple's iPhone 7 event, new leak reveals exciting Galaxy S8 details
Moto Z Play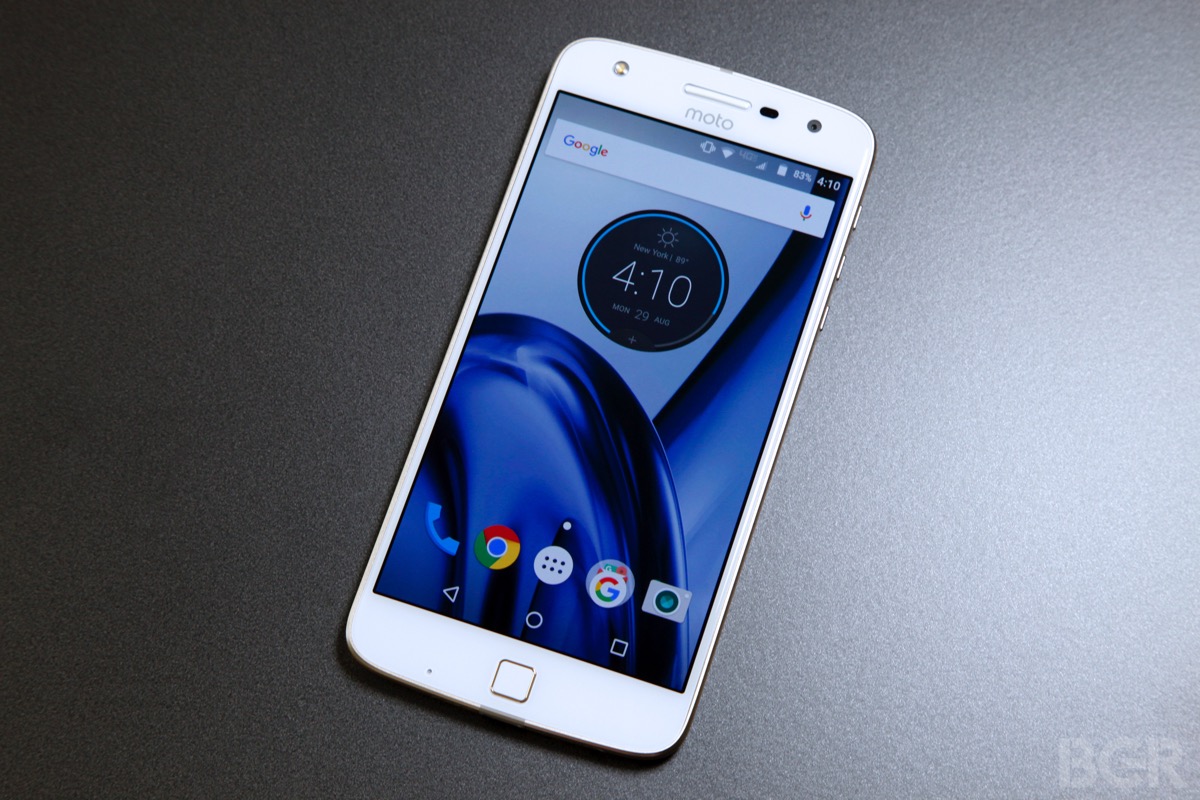 Lenovo's Moto Z and Moto Z Force are two of the most underrated smartphones of 2016. They feature gorgeous designs, cutting-edge specs and a brilliant modular accessory system called Moto Mods. They also feature flagship-level price tags, but not everyone wants to pay $600, $700 or more for a smartphone.
That's where the new Moto Z Play comes in.
The latest new Lenovo phone sports a design that is similar to the Z and the Z Play, but Lenovo dialed back the specs so that it could cut the price down to just $400 off contract. That price gets you a gorgeous glass and metal smartphone with a 5.5-inch 1080p display, a 16-megapixel camera, an octa-core processor, 2GB of RAM, Android 6.0.1 Marshmallow and a massive 3,510 mAh battery that lasts up to 50 hours — fifty! — on a charge.
Lenovo's new Moto Z Play launches next month as the Moto Z Play Droid in the US, where it will initially be a Verizon exclusive.
Yoga Book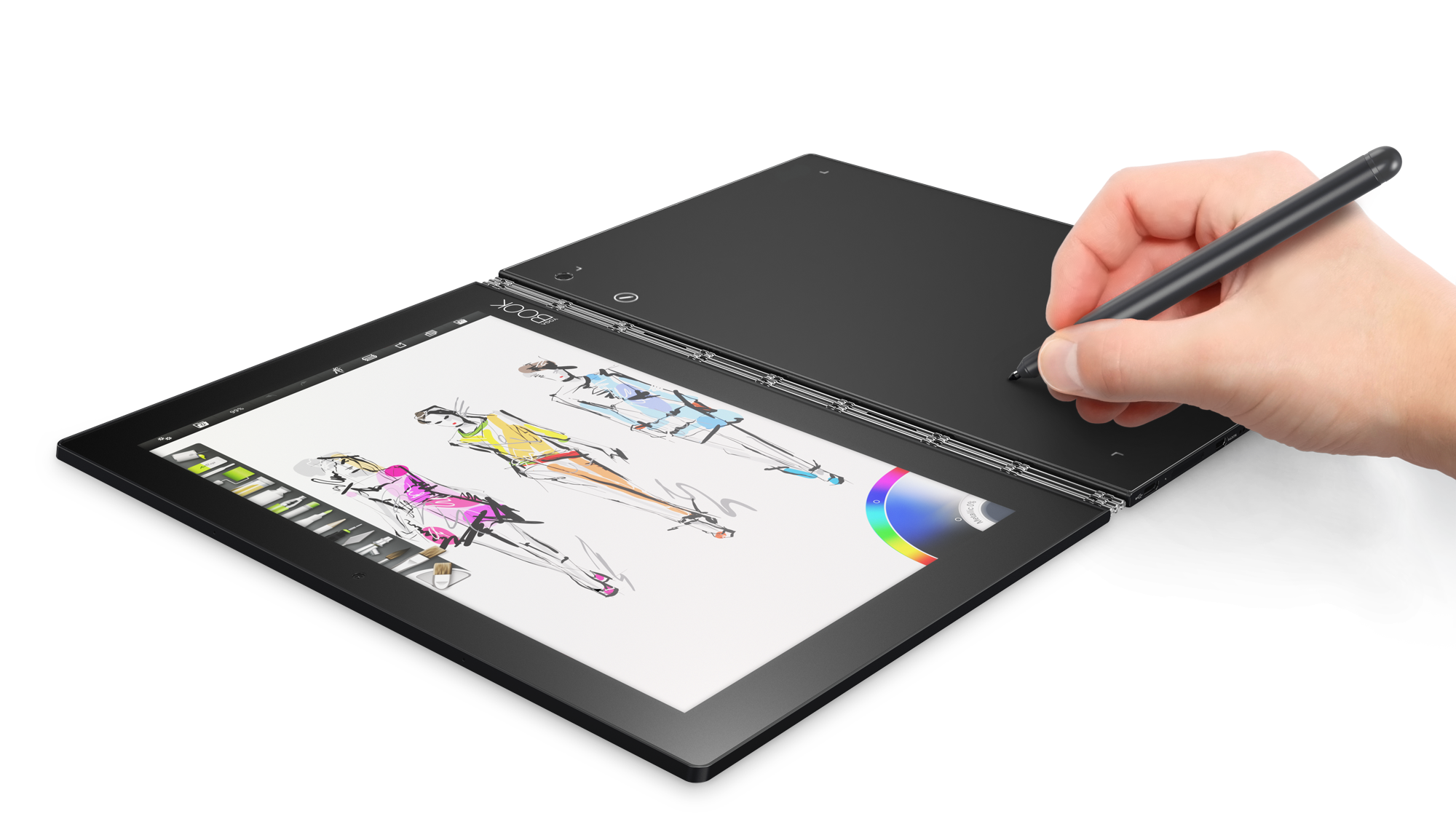 Next up on Lenovo's list is the Yoga Book, another innovative addition to the company's always-expanding lineup.
The Yoga Book looks like a typical 2-in-1 laptop/tablet hybrid from afar, but it's actually a tablet/tablet hybrid. Huh? The device features a touchscreen tablet display on top and a writing and sketching tablet on the bottom. It comes with a "Real Pen" stylus and supports 2,048 levels of pressure like a professional Wacom tablet, but then a "Halo Keyboard" illuminates and allows you to touch type.
Lenovo's Yoga Book launches in October, and it will come in two different versions — an Android model for $499, and a Windows 10 edition for $549. Find out more in our earlier post on the Yoga Book.
Yoga 910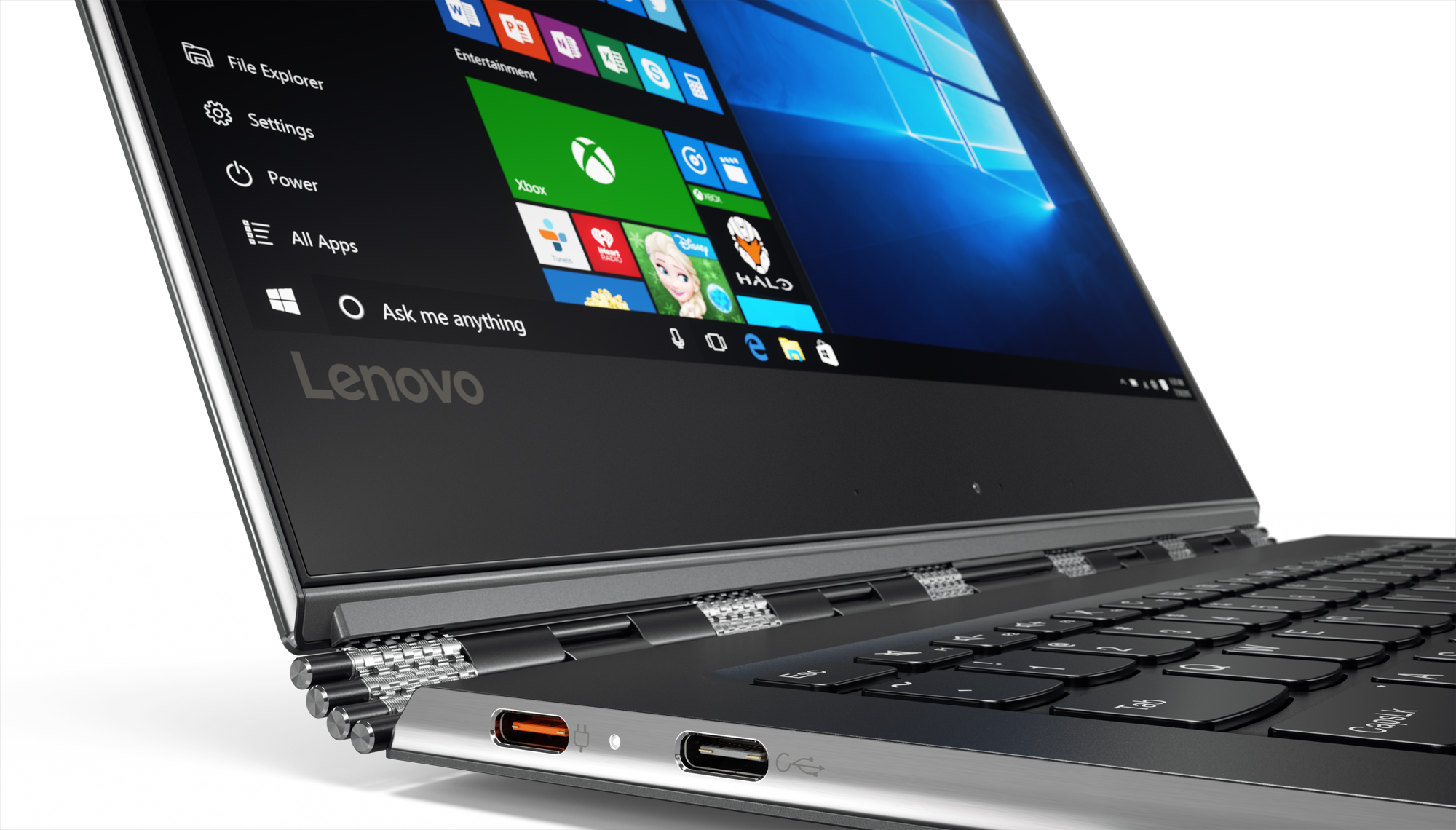 The new Yoga 910 convertible laptop is Lenovo's followup to the popular Yoga 900, and it really is the best of both worlds.
Want power? The Yoga 910 will be available with up to a 7th-generation Intel Core i7 processor, up to 16GB of RAM, up to 1TB of SSD storage and Intel HD graphics. Want flexibility? The 13.9-inch full HD or available 13.9-inch 4K touchscreen display can fold all the way around thanks to Lenovo's unique upgraded hinge, allowing the device to be used as a tablet.
The Yoga 910 will start at $1,299 when it's released in October, and you'll find more specs listed below.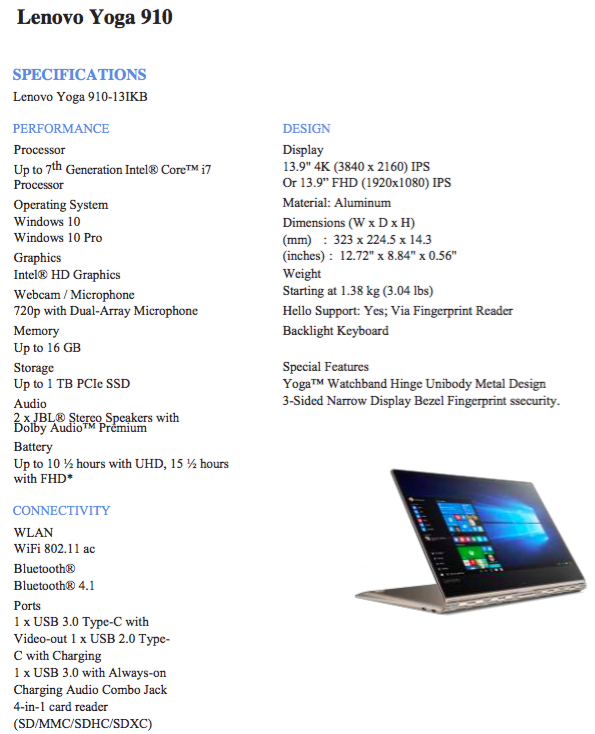 Yoga Tab 3 Plus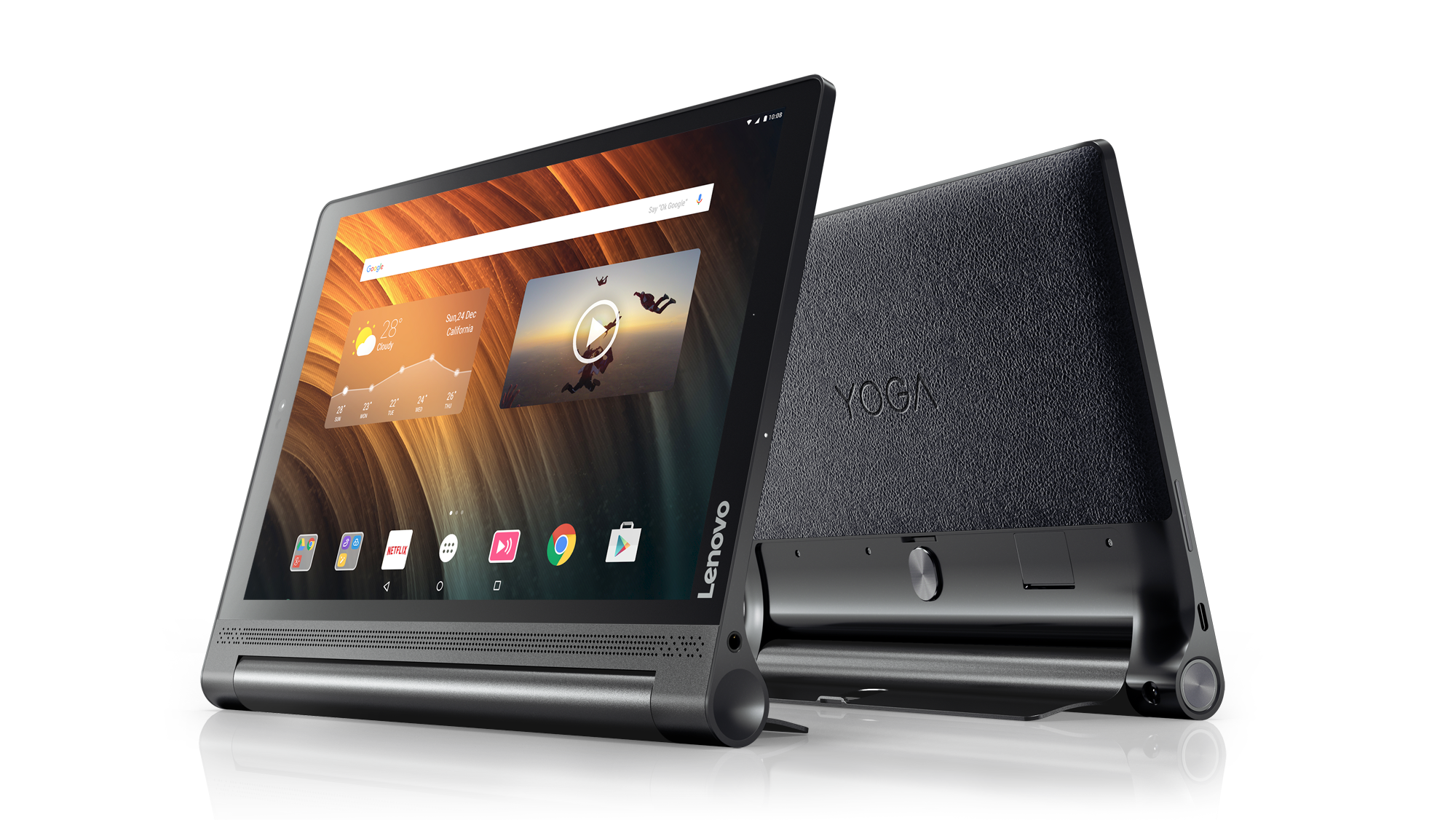 Next up is the Yoga Tab 3 Plus, the latest in a long line of sleek Lenovo tablets with unique form factors.
Lenovo's latest Yoga Tab sports a large 10.2-inch display with 2K resolution and four front-facing JBL speakers. Toss a unique kickstand that can prop the screen up or even be used to hang the device on a wall, and you've got a tablet that's perfect for consuming all kinds of multimedia.
You'll find full specs for this Android Marshmallow tablet listed below, and it launches in October starting at $299.99.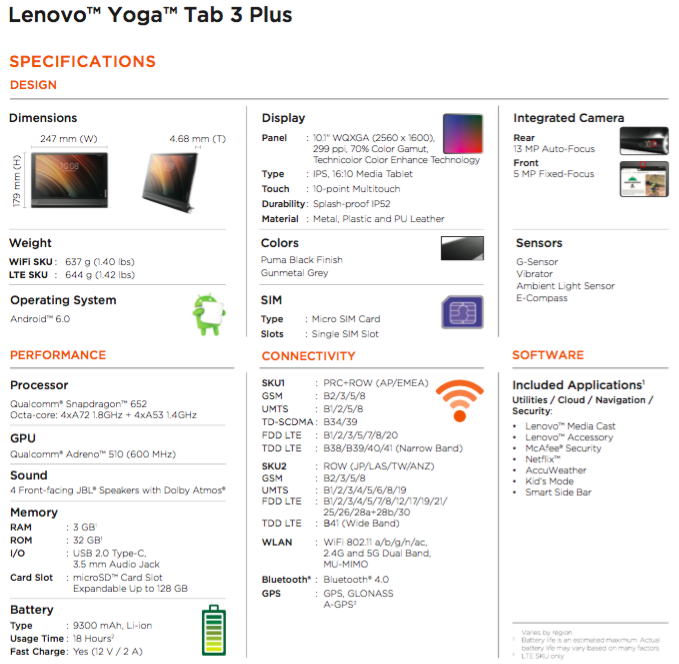 Miix 510
Last but certainly not least is the new Miix 510, the only computer or tablet on this list that doesn't fall under the Yoga brand.
In a nutshell, the Miix 510 is Lenovo's version of the Microsoft Surface. It sports a practically identical form factor consisting of a tablet that has an integrated kickstand, and it also utilizes a slim detachable keyboard cover. In fact, the keyboard cover even bends and fixes magnetically to the bottom of the screen in order to provide an improved typing angle — just like the Surface.
The new Miix 510 launches in October, just like the rest of Lenovo's new lineup, and it starts at $599.99. Full specs are listed below.