They might end up looking a whole lot like last year's flagship Galaxy S8 and Galaxy S8+, but Samsung has a fresh new flagship duo ready to be unveiled next month. Samsung on Wednesday evening sent invitations to the media for a "Samsung Unpacked" press conference that will take place in Barcelona, Spain during the annual Mobile World Congress trade show.
While the company didn't specifically state that it plans to announce its new Galaxy S9 and Galaxy S9+ flagship phones on its invitation, it has now been confirmed by about a dozen different sources — including several of our own — that this will indeed be the case. The "9" on the press conference invitation is also obviously a dead giveaway.
Here's the invitation Samsung sent to tech reporters and bloggers on Wednesday evening: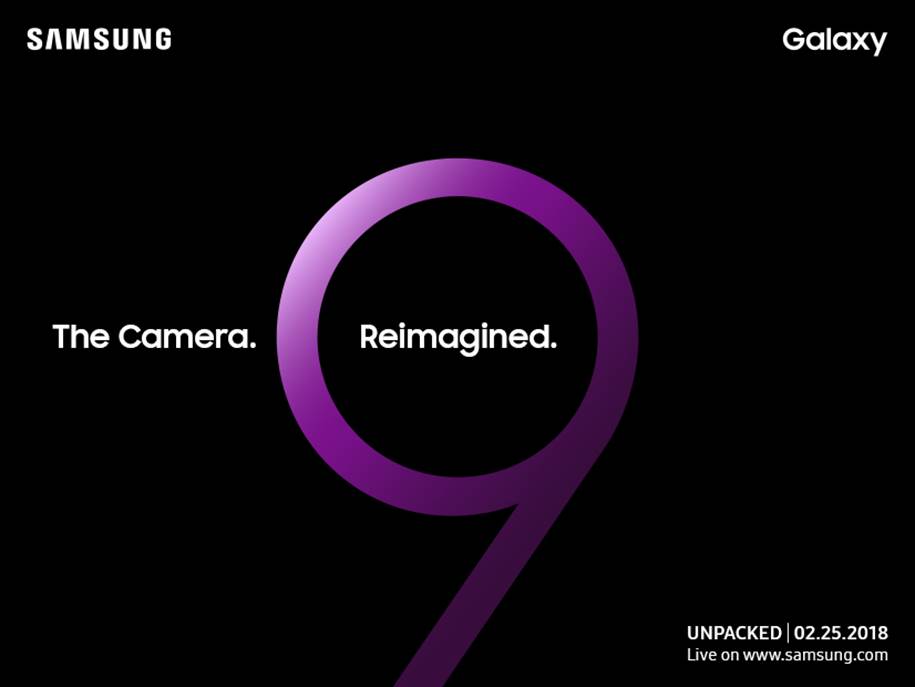 According to countless reports, Samsung's upcoming new Galaxy S9 and Galaxy S9+ flagship phones will feature a design that is quite similar to last year's models. The biggest visible differences are on the back, where the fingerprint sensor has been centered and placed below the camera lens.
The larger Galaxy S9+ is expected to have a dual-lens rear camera while the smaller S9 model will have a single lens camera. As we can see in the invitation above, Samsung has apparently made some big strides in terms of camera quality, and the chatter we've heard from our trusted sources suggests the company is about to unveil the most impressive camera phones the world has ever seen.
Beyond the cameras and external design, we can expect upgraded internal components including next-generation Qualcomm Snapdragon and Samsung Exynos processors. As has been the case with all of Samsung's recent flagship phones, the processor will vary based on region. We've also heard that the larger Galaxy S9+ will have 6GB of RAM while the smaller model packs 4GB.
Of note, the Galaxy S9 event will be streamed live on Samsung's website, and it will take place at 6:00 PM CET on Sunday, February 25th. That's noon EST / 9:00 AM PST.