It's no surprise to see Apple rivals come up with ways to mock the iPhone just as a new models launch, and the same happened this year. It's usually Samsung that comes up with anti-iPhone ads that aren't always funny, but this year, Huawei took to the streets with a different kind of trolling campaign. Huawei representatives hit lines in front of Apple stores, giving iPhone buyers free battery packs.
"Here's a power bank. You'll need it. Courtesy of Huawei," says the box many people received. Reports from Singapore and the Netherlands reveal this was a well-coordinated campaign.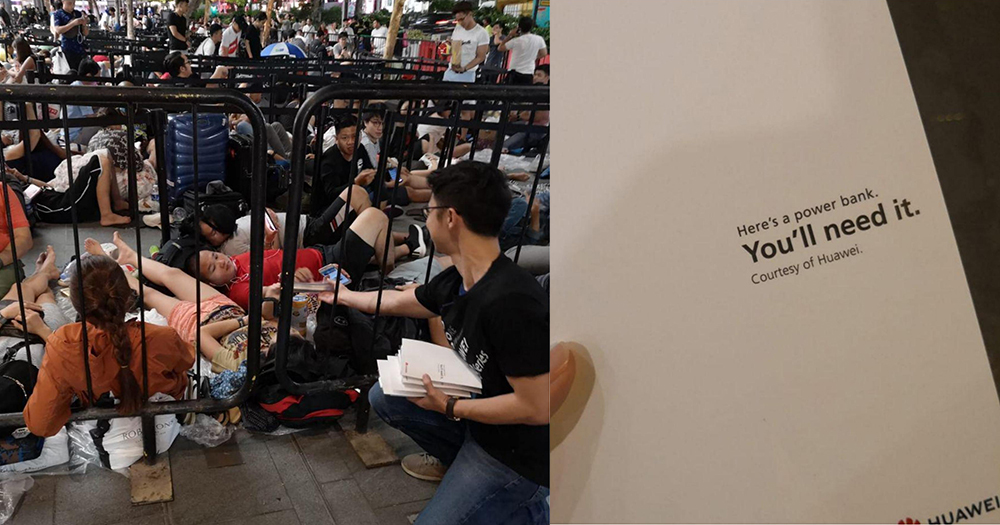 The subliminal message is that Huawei phones have better battery life than the latest iPhone, and Huawei is indeed looking to release a new flagship that will pack an even bigger battery than what's available inside the new iPhones and the best Android alternatives out there.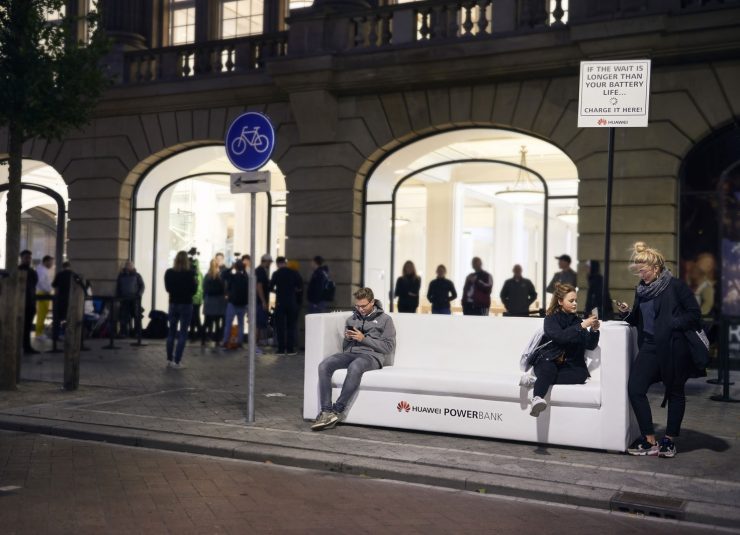 But, as PhoneArena points out the campaign also had an unwanted consequence, with Huawei fans complaining on social media that it's iPhone users who're receiving free battery packs instead of actual Huawei consumers. Think about it for a second; the folks who do wait in line in front of Apple stores to buy the latest iPhone are probably the least likely to switch to a Huawei or Samsung device just because of a trolling campaign. And if they're ever going to experience battery issues with the new devices, they'll have a Huawei charger close bye. A free Huawei charger.
Speaking of trolling, Samsung came up with a special trick of its own that's worth mentioning, especially if you're looking to buy Samsung phones in the UK. Per The Sun, the company slashed the price of the Galaxy S9 by £100. The phone costs £639 instead of £739, while the iPhone XS starts at £999.