The new iPhones are at least two months away, but, like every year, we know an awful lot about the upcoming models. Apple is going to launch three distinct iPhone models, reports from a variety of sources claim, including two OLED models and an iPhone with a generous LCD screen. All of them, however, will sport the same design as the original iPhone X, complete with a notch, and a sophisticated front-facing camera that does 3D facial recognition.
By September, we'll probably get even more rumors about the three new iPhones. But in the meantime, let's all enjoy these gorgeous iPhone X and iPhone 9 renders.
Created by designer Jonas Dähnert for Dutch blog Nieuwe Mobiel, the renders show side by side the iPhone X and the 6.1-inch LCD iPhone, which is routinely called iPhone 9. I have my doubts for the utility of such a name in Apple's grand scheme of iPhone things, but that's not the point right now.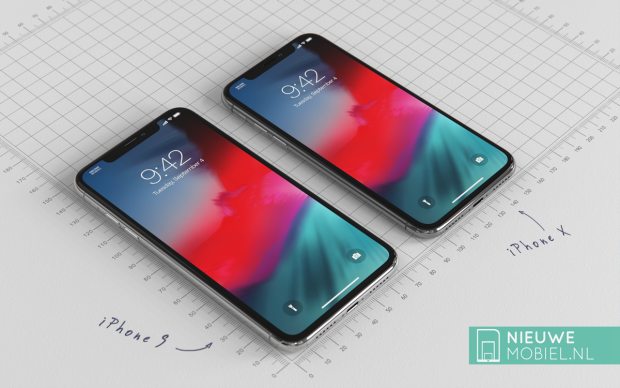 One of this year's OLED iPhones will be the direct successor of the 2017 iPhone X, featuring the same 5.8-inch screen and overall design.
The 6.1-inch iPhone will be slightly bigger, as seen in these renders, both when it comes to height and width. One other notable difference is the rear camera design. The iPhone 9 will have a single-lens camera, while both OLED handsets will feature dual-lens shooters.
One thing that all renders failed to conceptualized is the 6.1-inch iPhone's bezel. The edges and chin might be slightly bigger than the OLED phones, and that's because of the LCD screen. The LCD screen is probably not flexible, although some suppliers have created flexible LCD screens as well. Flexibility is an OLED screen feature Apple used to develop the bezel-less display of the iPhone X. The company did so by bending the screen at the bottom behind itself to hide the controller and eliminate the bottom chin. That's a trick all iPhone X clones have failed to replicate.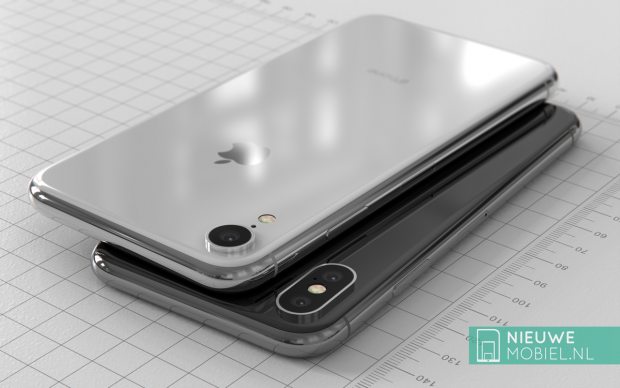 The 2018 iPhone X models are expected to launch by the end of September, with Apple's launch event supposed to take place a few weeks before that.