With just over two weeks to go until Apple's iPhone X release date finally arrives, anticipation is beginning to boil over. Yes, it's true that the new phone's sky-high price tag is scaring some people away. In fact, the thought of spending more than $1,000 on an entry-level iPhone X with only 64GB of storage is even causing some hardcore Apple fans to buy cheaper iPhones — or even to jump ship and switch to a Samsung phone.
There's no question that spending $1,000 or more on a smartphone is out of reach for many people, but there are plenty of installment plans out there that make the iPhone X far more attainable. For people willing to cough up that kind of cash, the iPhone X couldn't be more exciting. In fact, even I'm getting excited about the iPhone X, and it's the first time in years that I've been excited about a new iPhone.
What's so exciting? The answer lies in one simple photo.
Apple's upcoming iPhone X is one of the most powerful smartphones the world has ever seen… but the iPhone 8 and iPhone 8 Plus are just as powerful. The X packs a remarkable new A11 Bionic chipset with a built-in neural engine, which is an industry first… but the iPhone 8 and 8 Plus have the same exact silicon. The X has what is arguably the best smartphone camera on the planet… but it's pretty much the same as the camera in the iPhone 8 Plus.
Since the iPhone X's specs are on par with the other two iPhones Apple has already released, what's so special about it? The answer is simple and obvious: The design.
I've said it time and time again, but it bears repeating. The iPhone X is the biggest and most hotly anticipated smartphone launch of 2017 because it's the first redesigned iPhone the world has seen since 2014. That's three years ago. Three long years with practically identical iPhone designs. Imagine a car going three generations without an exterior redesign.
Of course, the iPhone X design isn't just exciting because it's new — it's exciting because it's stunning. The phone sports a gorgeous new OLED display with the best screen-to-body ration in the industry thanks to Apple's brilliant engineering. The stainless steel and glass construction is elegant to a point that the phone has no equal among Apple's rivals. It truly is in a league of its own.
Why are iPhone 8 Plus sales believed by many to be lower than analysts were expecting? Take a look at this photo from Reddit: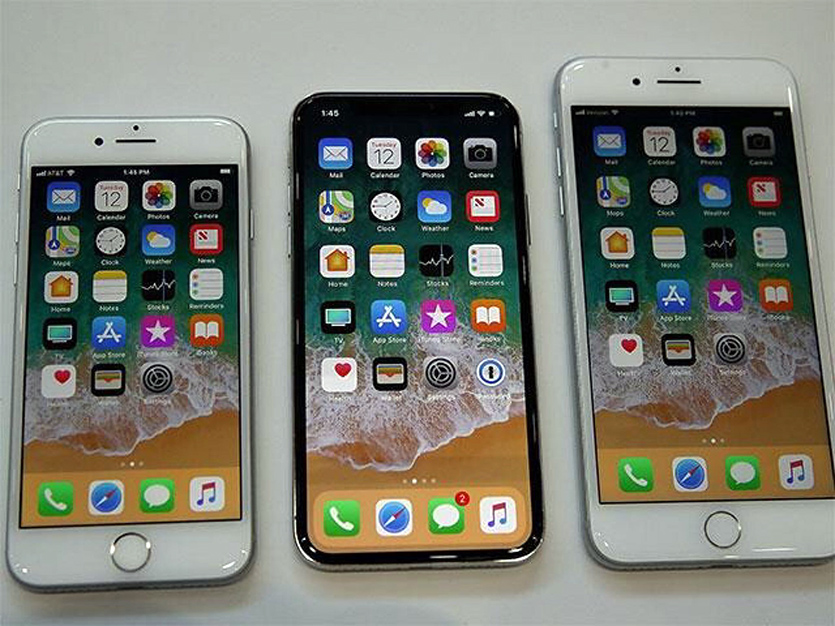 This one, simple, low-quality picture truly is worth 1,000 words. Sitting side by side, it's painfully obvious how dated and unappealing Apple's iPhone 8 and iPhone 8 Plus design really is. It's just… so… boring. It was a wonderful design in 2014. It drew a few yawns in 2015. It was stale and sad in 2016. Now, in 2017, it's inexcusable. Apple is using the same iPhone design for the fourth consecutive year. Ugh.
The photo above makes it painfully apparent why so many people are so excited for the iPhone X. Expect chaos when iPhone X preorders go live on October 27th, and absolute pandemonium when the iPhone X is released on November 3rd.