Three distinct iPhone X successors are likely going to be unveiled in mid-September, as that's something all the rumors seem to agree on. All of them will come with the same iPhone X design that Apple introduced last year, notch and Face ID included, and that's something else all rumors seems to agree on.
The cheaper model will have a 6.1-inch LCD screen, while the OLED versions will have 5.8-inch and 6.5-inch displays. Again, all reports offered the same sizes for a while now. But what most of these rumors failed to address is the "ugliness" of the cheap 2018 iPhone model, sometimes referred to as the iPhone 9. And a new leak suggests the iPhone 9's ugliness is almost imperceptible.
Remember this neat Apple display trick (see image below), the feature all iPhone X clones failed to copy?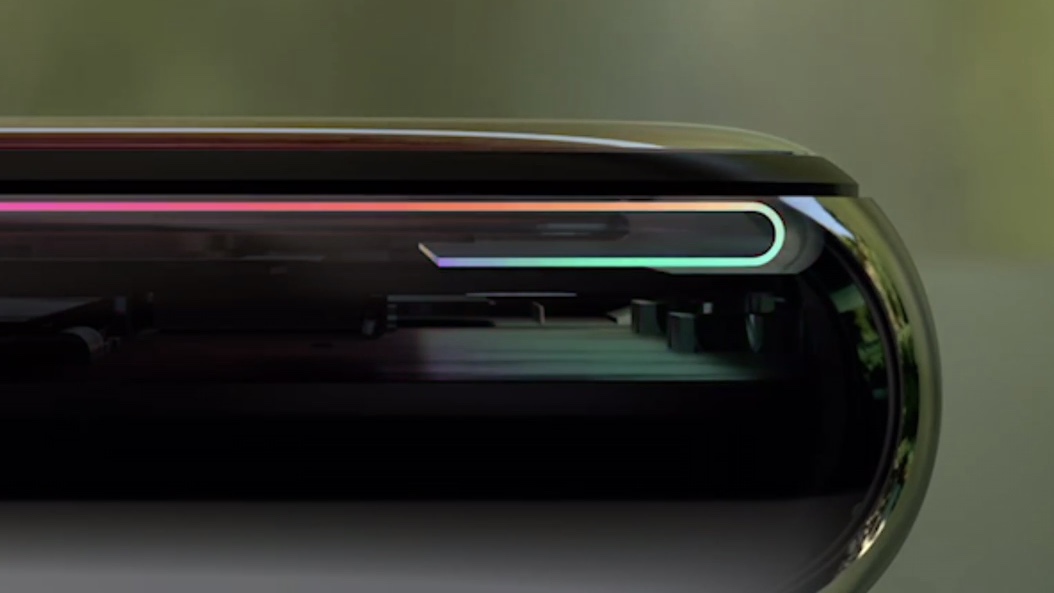 That's the OLED screen folding behind itself. That way, the screen controller doesn't occupy part of the bottom bezel of the phone, and the OLED screen can be extended from corner to corner.
The tempered film of the three iPhone 2018, we found that the 6.1-inch iPhone uses an LCD screen, its border is wider, and the 5.8 and 6.5-inch iPhone is an OLED screen with a narrower border. pic.twitter.com/7MtzH7KrDT

— Ice universe (@UniverseIce) July 17, 2018
LCD screens aren't bendable like that. The minute I heard there's an LCD iPhone X model in the works for this year, I wondered whether Apple's cheaper iPhone would be as ugly as iPhone X copycats, whether it'll have a bottom bezel, often referred to as chin.
Most leaks didn't mention any details regarding the thickness of the LCD iPhone's bezel, or the existence of a chin. Not that we'd expected Apple to leave a chin on the 6.1-inch iPhone.
Fast forward to Tuesday, and we've got a new set of images for you, courtesy of prominent Samsung leaker Ice Universe. These are the screen protectors for this year's iPhone X series. From left to right, we've got the 5.8-, 6.1-, and 6.5-inch iPhones.
As you can easily observe, the bezel that goes all around the display area of the 6.1-inch iPhone is thicker than on the other models. But, aside from the notch area, it's uniform, so you can hardly tell the difference. Here's another look at it: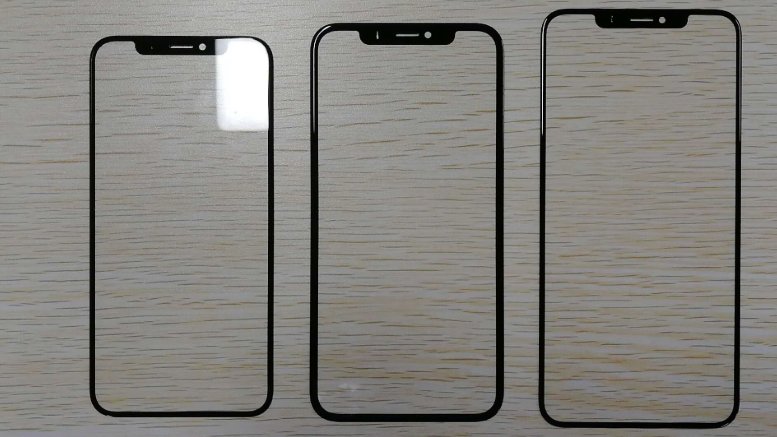 That's probably the required design trick to make an "all-screen" LCD iPhone X right now.
All three screen protectors feature cutouts for the elements in the notch, including front-facing camera, TrueDepth camera, and speakers. All the notches seem to have almost the same size. That means at least the iPhone X Plus model will get bigger "ears," which is what we call the two display area flanking the notch.