Just because I've gotten used to the iPhone X and its signature notch, doesn't mean I like it, but I do understand its purpose. So, I choose to accept it, thinking happy thoughts of what the not-too-distant future will bring.
The notch, of course, is the popular name for that half-a-bezel that is placed atop of the iPhone X, which is otherwise a truly all-screen handset. Many have copied Apple's notch just for the sake of having their Android devices look cool by association, but nobody is doing it right.
The notch serves one major purpose: it houses all the front-facing elements of a phone, including the camera(s), the speaker, and the sensors. Apple's notch has a TrueDepth camera that makes secure facial recognition possible. Face ID uses 3D depth sensing and has no rival in the Android ecosystem.
But the iPhone X also shows that Apple wants the display to occupy the entire front side of the handset. The screen extends from corner to corner, and has a minimal, symmetrical bezel all around it, save for the top notch.
In the future, that will inevitably change, as Apple develops tech that will allow it to hide all those front-facing sensors into the display. Make no mistake, we need all of them. The selfie cam can't go away, especially now that Face ID exists. The speaker is also required, as this is a phone, after all. Finally, the sensors measure depth and brightness, and can't completely disappear.
In the following years, however, we'll likely see new display variations that will let Apple eliminate the notch completely. Like so: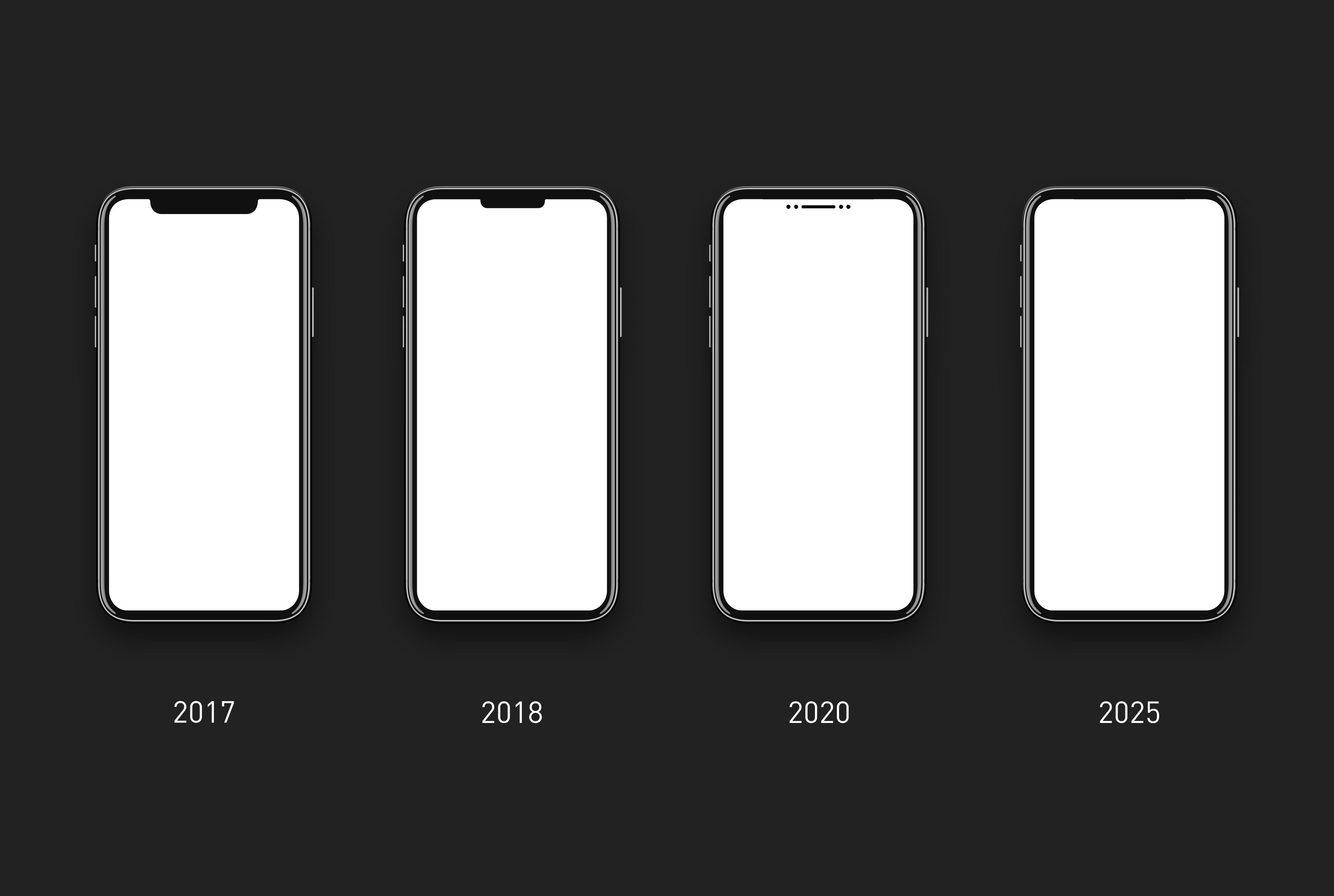 The image above comes from Reddit user iamvinoth, who imagined the evolution of the notch. The timeline offered there is the only thing that's not so exciting about the mockup, but then again, nobody can say for sure what the iPhone will have to offer five years from now.
What we do know is that all 2018 iPhones will have a notch this year. Sadly, for notch-haters, it's unlikely to see the notch shrink, compared to the original iPhone X, although it'll look smaller on the iPhone X Plus and LCD iPhone X that Apple has planned for this year.