Apple is expected to launch three distinct iPhone X successors this year, various reports have said. All of them will retain the iPhone X design, Face ID notch included, but just two models will have OLED displays. A third device will have an LCD screen, which will make it more affordable.
The notch is now a staple in Apple's iPhone design identity, but next year's new iPhones may have a smaller one, a report said a few days ago. Now, a series of new iPhone renders shows what the Apple's 2019 iPhone models might look like, taking existing rumors into account.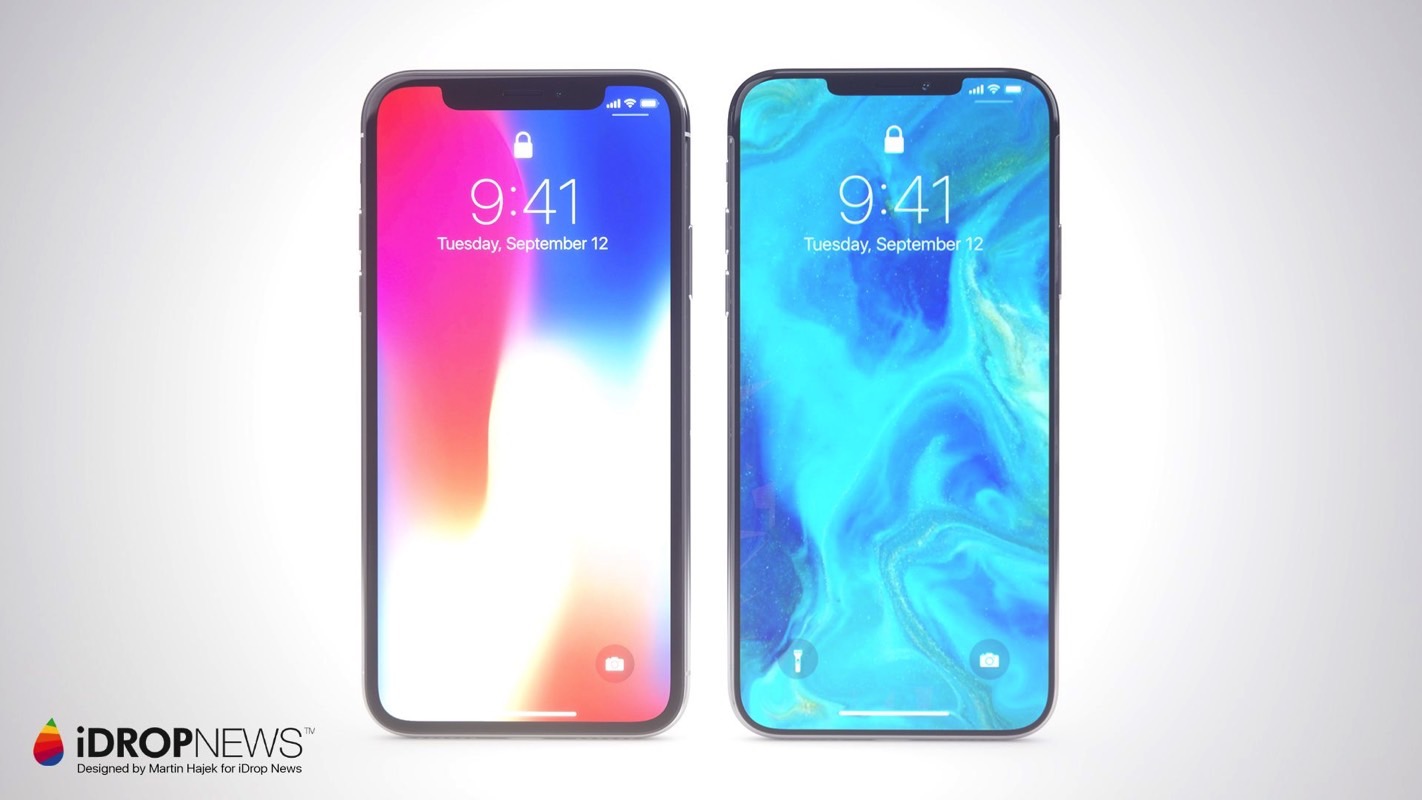 The notch is the one iPhone X design element that stands out. That's great for marketing, but some people still don't like it. I did get used to it rather quickly, but after more than two months of use, the notch still bothers me. In the future, Apple will find ways to reduce the size of the top bezel, and the company has at least one patent that explains plans to include all those front-facing cameras, sensors, and speaker under the screen. But that won't happen anytime soon.
What Apple might do in the near future is to combine elements of the TrueDepth camera with the front-facing camera to reduce the size of the notch. Mind you, that bezel-like space will still have to include the front speaker, which accounts for one-third of the current notch's size.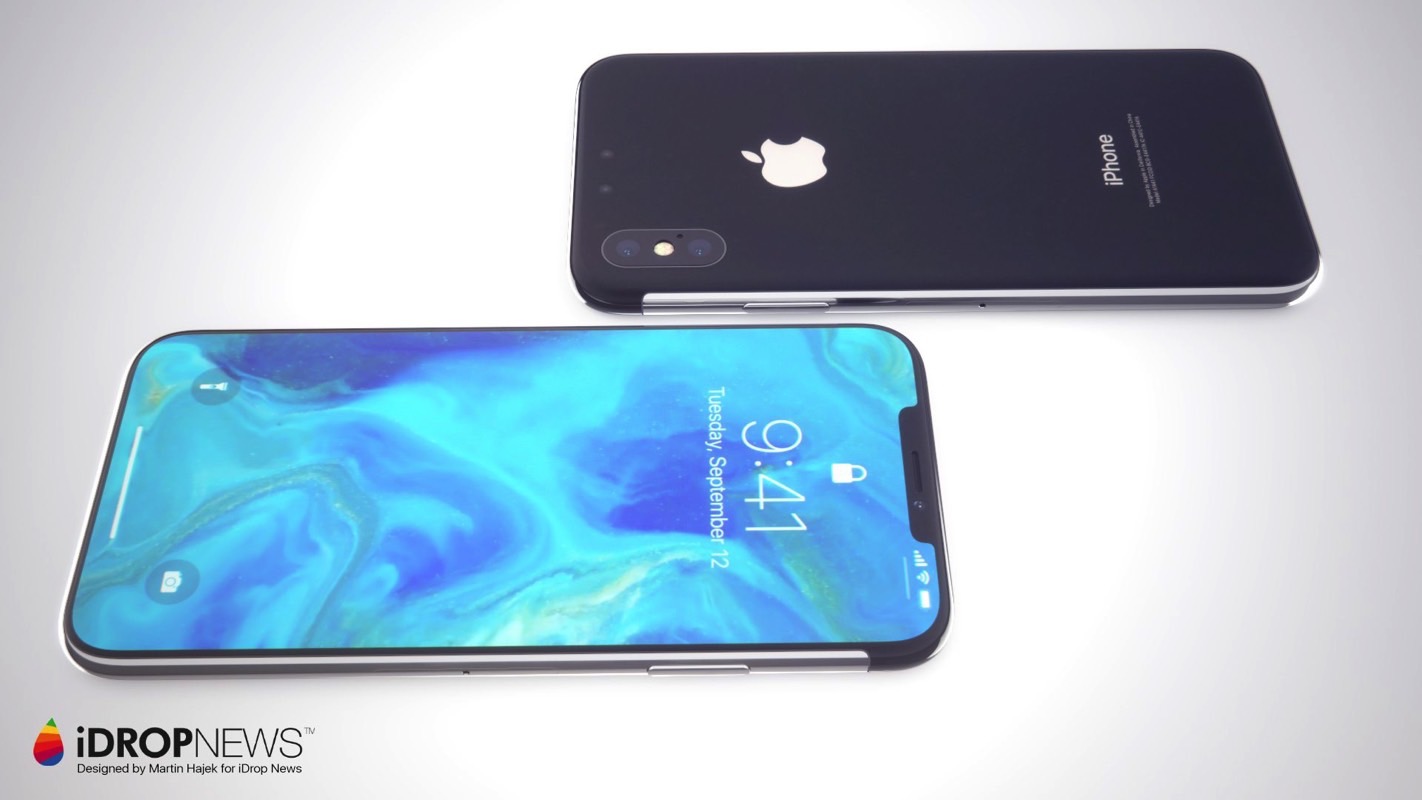 How will the notch change next year? iDropNews, a site that conceived similar concepts in the past, is back with a series of "iPhone XI" designs based on current rumors.
The renders above and below show an iPhone X version that has a significantly reduced notch size. But the device in these images also has smaller side bezels than the iPhone X as well. This particular change, which isn't backed up by any rumor, would make the notch appear to be even smaller than it currently is. I'm not sure Apple can minimize the bezel that goes around the screen any further. And as for the smaller notch, the blog suggests that this might happen on Apple's 2018 iPhones, but rumors suggest it won't shrink until next year.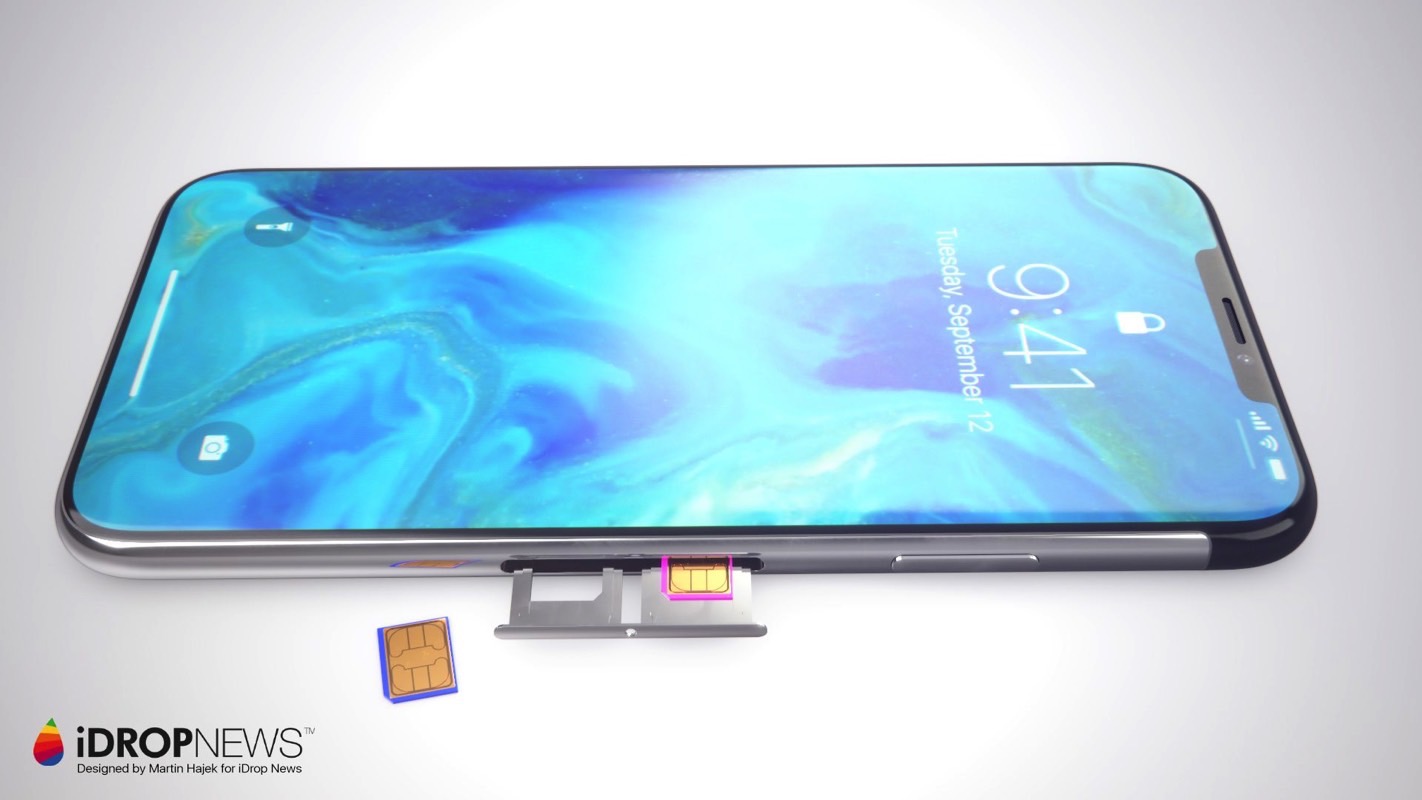 iDropNews also shows one other rumored feature for this year's iPhone family. Apple is expected to launch the first ever dual SIM iPhone. But that doesn't necessarily mean that Apple will use a dual SIM slot that would take up considerable space inside the iPhone, space that could be used to bump up battery size. Instead, Apple may add virtual eSIM support to the new iPhone and keep a single SIM tray in place.
That said, as exciting as these renders may be, they're not based on any confirmed information. Apple won't unveil its 2018 iPhones until September, so we're in store for about eight more months of iPhone leaks and renders.