Apple's long-standing official policy on its seemingly converging operating systems is that both iOS and macOS have their own purpose. Apple still sees the iPhone and the Mac as different computing devices that can perform various tasks. At the same time, Apple in recent years has adapted various iPhone features for the Mac and vice-versa, to offer users a seamless computing experience across devices.
However, in spite of what Apple says now, the company is studying the possibility of further blurring the lines between iOS and macOS. One idea is to have the iPhone or iPad of the future power the MacBook of the future.
First found by Apple Insider, a patent application called "Electronic Accessory Device," was posted on USPTO on Thursday.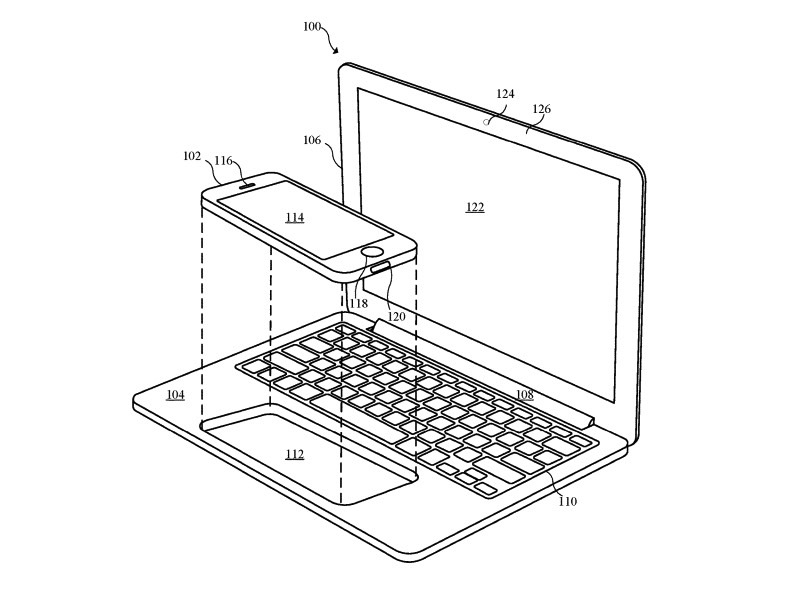 The title isn't spectacular, but as soon as you see the images, you'll understand where Apple is going with this idea.
Apple may turn an iPhone or iPad in a full-fledged Mac-like laptop by simply housing the iOS device inside a laptop-like accessory that would not be able to work independently on a Mac.
Instead, the accessory is meant to provide additional features not available on the iPhone or iPad, including a bigger touchscreen, more battery life, better GPU power or sound, more ways to connect to other peripherals, and a physical keyboard.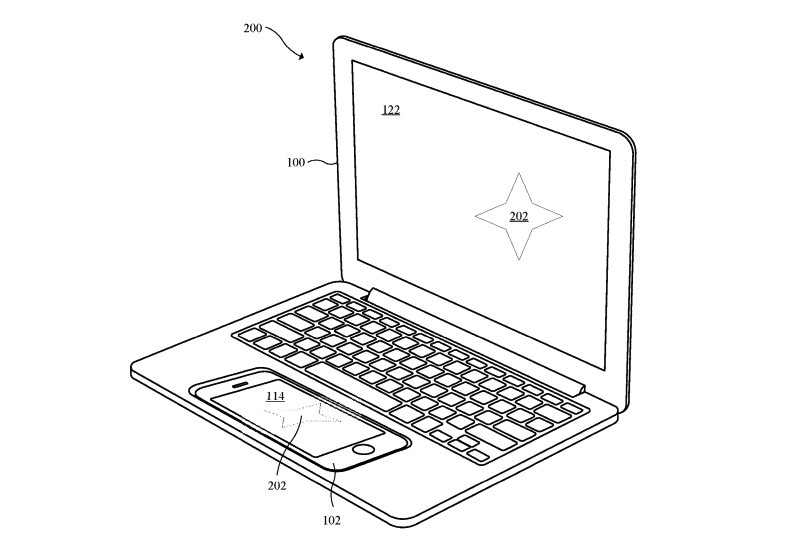 "The appearance of a portable computing device, including its design and its heft, is important to a user, as the outward appearance contributes to the overall impression that the user has of the portable computing device," Apple explains. "However, due to restrictive amount of available space, the portable computing device can require additional resources to provide extended functionality."
The patent makes it clear that the accessory would not operate independently, as the main CPU power is handled by the iPhone or iPad, or any other device, that's docked into the accessory.
Considering the increasing power of Apple's A-series chips found insides iPhones and iPads, as well as Apple's capability of further miniaturizing computing technology, it wouldn't be surprising to see in the future MacBook Pro-like hardware packed neatly in a device as compact as the iPhone. Let's just hope that the iOS version that would power it would have a lot more macOS components.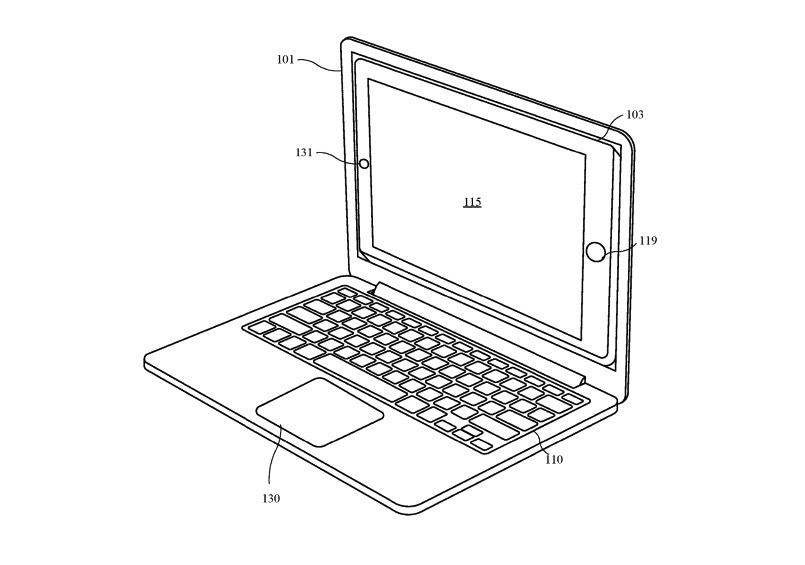 Apple isn't the only company to have conceived such devices. Motorola and Asus both came up with similar smartphone accessories in the past. And this year Samsung will introduce a dock that'll turn the Galaxy S8 into a desktop computer. But if Apple does choose to move forward with this invention, filed with USPTO only last September, it'll certainly be something else. The patent mentions aluminum a few times, suggesting that the accessory might provide the same look and feel of a MacBook, and Apple does stress out the importance of thin devices, and great design.