Apple fiercely opposes the idea of weakening iPhone encryption so that it could unlock devices for law enforcement agencies. But there are plenty of hackers and security companies that are always looking for vulnerabilities that could be used to jailbreak devices and unlock password protected devices.
Earlier this year, we saw many reports claiming that Grayshift, one such security company, has been selling a tiny device called GrayKey that could unlock any iPhone even the iPhone X to law enforcement agencies around the world. Apple then deployed a temporary fix a few months ago, and now there's a permanent solution in place that prevents the police from using the gadget at all.
It's still unclear what Apple did or how the fix works, but the GrayKey machines (seen below), which are used to guess the passwords on phones, can no longer do that.
"No idea [how Apple did it,] Elcomsoft chief Vladimir Katalov said. "It could be everything from better kernel protection to stronger configuration-profile installation restrictions."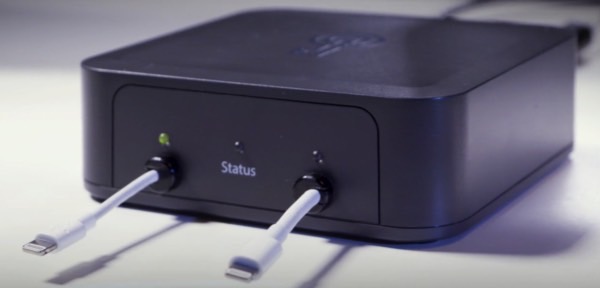 Earlier this year, Apple made a change to how the iPhone deals with devices that connect to it via the Lightning port — that's how the GrayKey hack works. The port no longer works if the iPhone is locked for more than an hour. But the USB Restricted Mode that was enabled via an iOS 11 update wasn't a permanent solution, nor was it difficult to bypass.
The new fix makes it impossible for the machine to guess the password needed to obtain access to an iPhone or iPad involved in a police investigation. Law enforcement can still access some data, including unencrypted files, but also metadata, like file sizes and folder structures. But they don't have access to the most crucial information stored on the device.
Police officer Captain John Sherwin of the Rochester Police Department in Minnesota confirmed that GrayKey devices can't unlock iOS 12 iPhones right now. "That's a fairly accurate assessment as to what we have experienced," he told Forbes, expressing confidence that hackers will find a new way to outsmart Apple.