The iPhone 8 will have a curved display, multiple reports said, which will be a first for Apple's flagship product. The phone is also expected to have a flexible OLED screen, also a first for the iPhone. OLED screens offer better performance and energy efficiency, and they're easy to bend, to accommodate wraparound iPhone screen designs. But Japan Display, who's currently making flat LCD panels for Apple, announced that starting next year, it'll mass-produce bendable LCD screens that might be used iPhones.
JDI's flexible LCD screens will use plastic instead of glass, which is why they'll be bendable. The screens won't be as flexible as OLED panels, but JDI's CFO Shuji Aruga told The Wall Street Journal that they'll be flexible enough to be used in Galaxy Edge-like designs.
The screens, pictured below, might be less expensive to make, at least for JDI, as they do not require substantial investments in new production lines, IHS Markit told The Journal.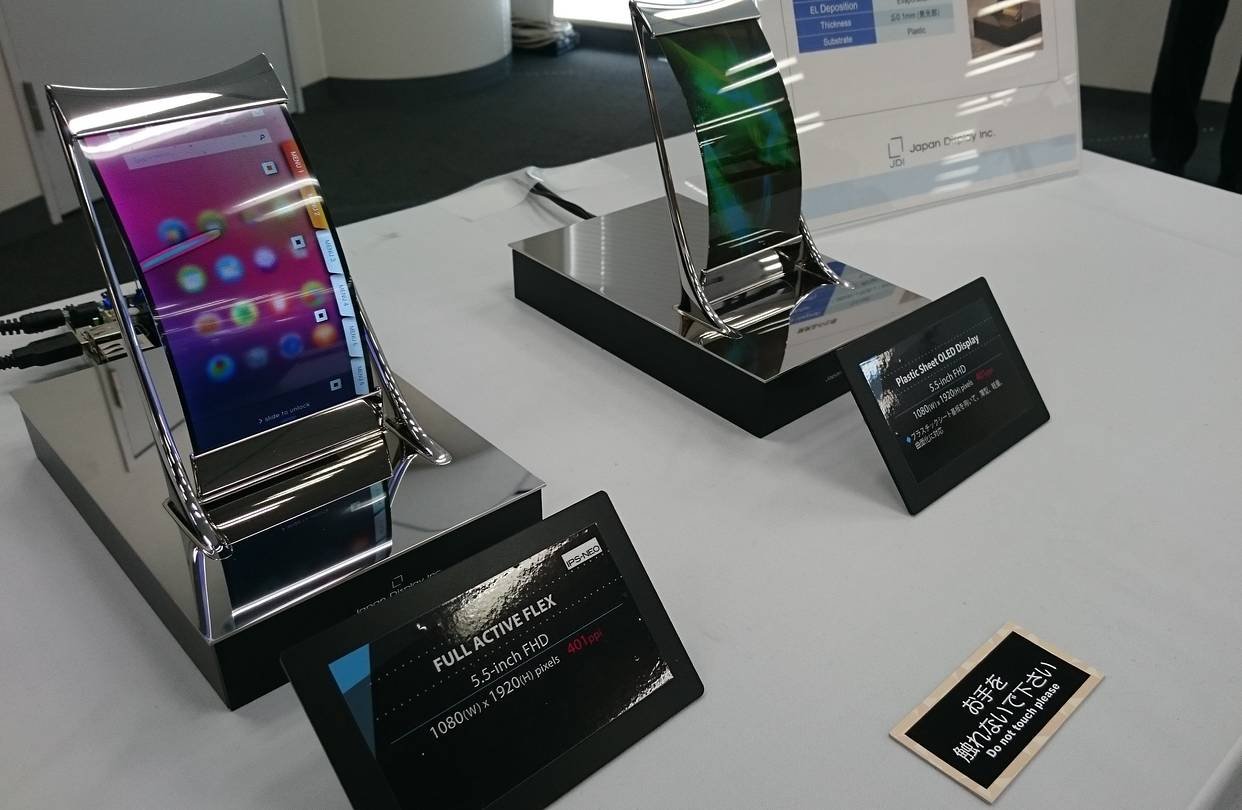 It looks like JDI's clients are already interested in such a prospect. Apple and Huawei are JDI's largest customers, but there's no official confirmation from either company. However, people familiar with the matter said Apple is looking at the displays for possible future iPhone models.
"Mass production is planned from 2018, and we wouldn't do that without demand from our clients," Aruga said.
JDI is also interested in developing flexible OLED screens, although some analysts think the company might not be able to pursue both flexible LCD and OLED technologies.
Samsung Display, meanwhile, will be the main beneficiary of Apple's OLED orders this year. LG Display and Foxconn's Sharp are also expected to manufacture OLED displays in the future.
This year, Apple is expected to launch two iPhones that will have flat LCD displays, including the iPhone 7s and iPhone 7s Plus, in addition to the iPhone 8 flagship.