Ever wished you could run Android on your iPhone? Well, it's finally possible, and it doesn't require any jailbreaks or other complicated hacks. That's the good news. The bad news is that it's still not the solution you might be looking for, it costs a pretty penny to get it done, and you have to wait at least until August to get it.
As you'll realize as soon as you see the following picture, the solution involves using a bulky case on the iPhone that puts a secondary display on the back side of the handset. That display delivers a full Android experience on the iPhone — technically, it is on the iPhone, even if it's not exactly installed on the Apple device.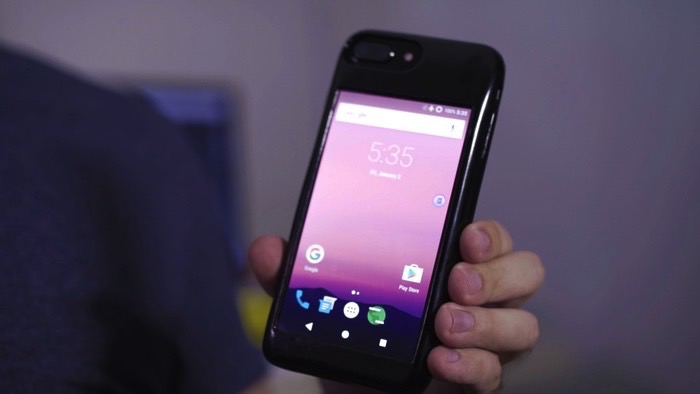 Called Eye, the Kickstarter project has already smashed through its original $95,000 funding goal with 32 days left in the campaign. The Eye is touted as a smart iPhone case that will deliver a pure Android experience to anyone on the lookout for such a contraption on their iPhone.
The Eye case will come in both 4.7-inch and 5.5-inch flavors and is supposed to enhance your iPhone experience in various ways. The Eye features a 5-inch Full HD display with Always-on functionality, 2,800 mAh battery that charges the iPhone complete with wireless charging support, up to 256GB of extra iPhone storage via microSD, two additional SIM slots, NFC support, an infrared sensor, and even a 3.5mm headphone jack.
That's right, that package will transform your slender iPhone into a bulky device, but it looks that's not a problem for many iPhone fans.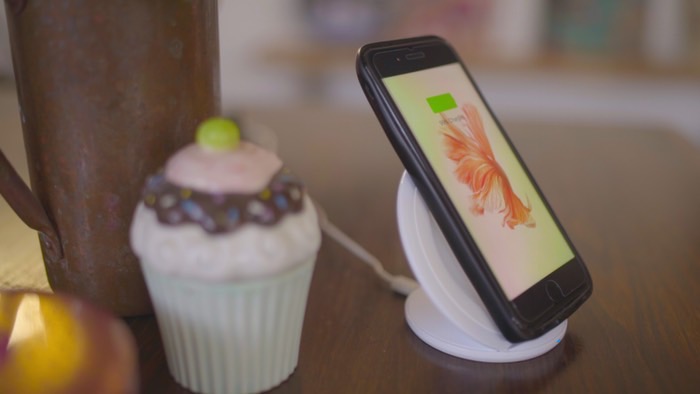 The first Eye cases will ship in August 2017, which is a month before the iPhone 8 arrives. If you're planning to upgrade, you can choose to have your case sent to your home only after Apple launches the next iPhone, which will be supported a month after Apple's new iPhone 8 is released.
The iPhone 8 will be just one of the three new iPhones Apple launches this year, and it might hit stores later than expected. That said, the Eye cases should fit any regular 4.7-inch and 5.5-inch iPhones launched since 2014.
The Eye costs $95 on Kickstarter if you catch the super early bird deals, and should retail for $189 once the campaign is over. The price goes up a bit higher if you want 4G connectivity.
As exciting as this project might sound, we'll point out that there are no guarantees with crowdfunded products. Things can always go wrong, so think twice before backing any Kickstarter or Indiegogo project. Check out the Eye case in action in the following clip.