Samsung's Galaxy S6 came out with a revolutionary design, a gorgeous display that wrapped around the edges. Samsung then used the same edge design for its Galaxy S7 and Note 7 devices, without really explaining why we'd need a curved display, other than it looks cool and feels great in hand. There are edge-only features, but it's nothing you couldn't live without.
This year, rumors suggest that it's Apple's turn to copy Samsung. At least one 2017 iPhone version will sport a wraparound display, multiple reports have claimed. Apple worked on such technology for years, according to various patents, and a new filing proves that the Cupertino-based giant is looking to define the edge.
Found by Apple Insider, a patent application titled Electronic Devices With Display and Touch Sensor Structures describes devices that would feature curved displays extending beyond both lateral edges. Filed on May 19th, this year, the patent argues that curved screens might extend the viewable area of the screen and deliver information — which is what Samsung's edge does. But that won't be the edge display's only feature.
"It can be challenging to gather touch input from a user and to display images for a user efficiently," Apple explains. "For example, when a user supplies touch input to a touch screen display, the user's hand may block images that are being displayed on the display. Buttons and other input devices may be used to gather input from a user, but this type of input device may not be as convenient and versatile as a touch sensor. Displays are sometimes not visible from certain directions and may be smaller than desired."
Apple also explains that the edge walls could actually contain virtual buttons under the screen. Such buttons could replace the physical buttons we have on the left and right side of current iPhone models, including the mute and volume rockers, and the standby button.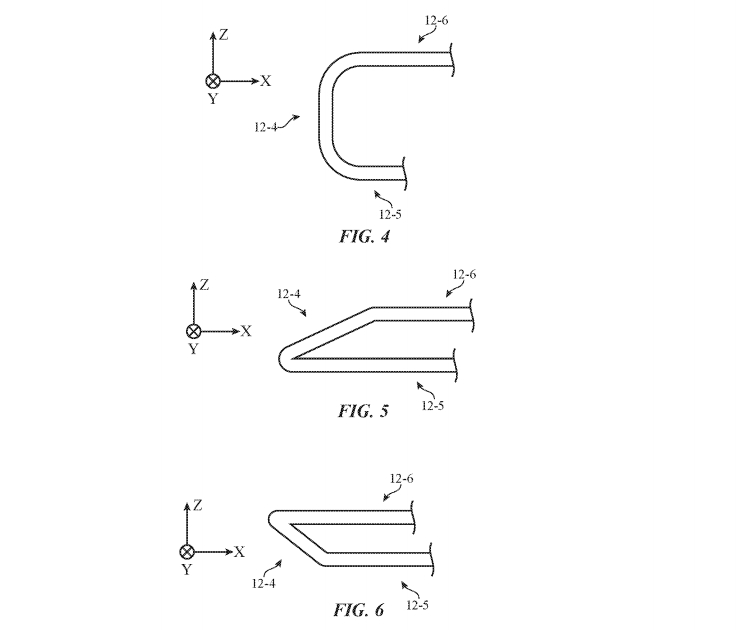 "Touch input on sidewalls in device 10 may be used as a control for a camera (e.g., a virtual shutter button input), may be used as input in other virtual button scenarios, may be used in implementing a volume slider button or a slider button for controlling other device operations (e.g., screen brightness, color settings, contrast settings, etc.)," Apple notes.
The wraparound display can have various edge shapes and doesn't necessarily need to be curved.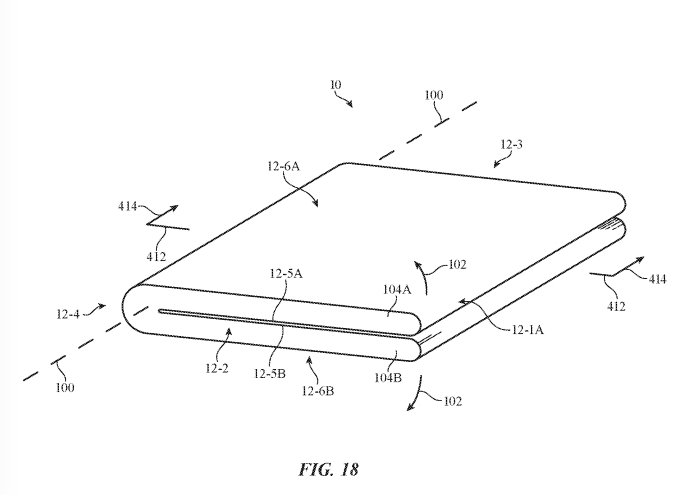 Apple also explains in the patent that such curved edges may be used on foldable devices which would fold right along the edges to increase or decrease the overall size of the device.
Apple notes that ceramic and sapphire glass might be among the materials considered for making devices with wraparound screens.