The Galaxy S8 might be the hottest smartphones available in stores right now, but when it comes to rumors and leaks, the iPhone is still king. With five months to go until Apple unveils its three new iPhone models for 2017, a new leak delivers more details about the most hotly anticipated iPhone of 2017, the iPhone 8.
An iPhone 8 schematic posted on Slashleaks offers plenty of details about the handset. The leak seems to confirm other iPhone 8 rumors, and offer some brand new details about the handset.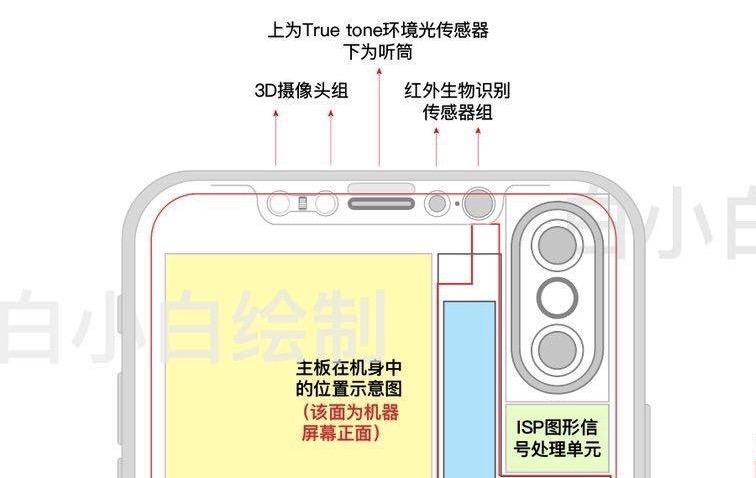 The schematic indicates the phone's dual camera will have a vertical alignment, as previously rumored. The drawing above also seems to suggest the front-facing camera and sensor placement is what dictated the move, since Apple is fighting to make use of every piece of available space inside the phone.
As for the top sensors, we have the 3D camera group and True Tone flash on the left side of the speaker, which will also include the ambient light sensor. On the right of the speaker, we have the facial recognition camera and an infrared sensor.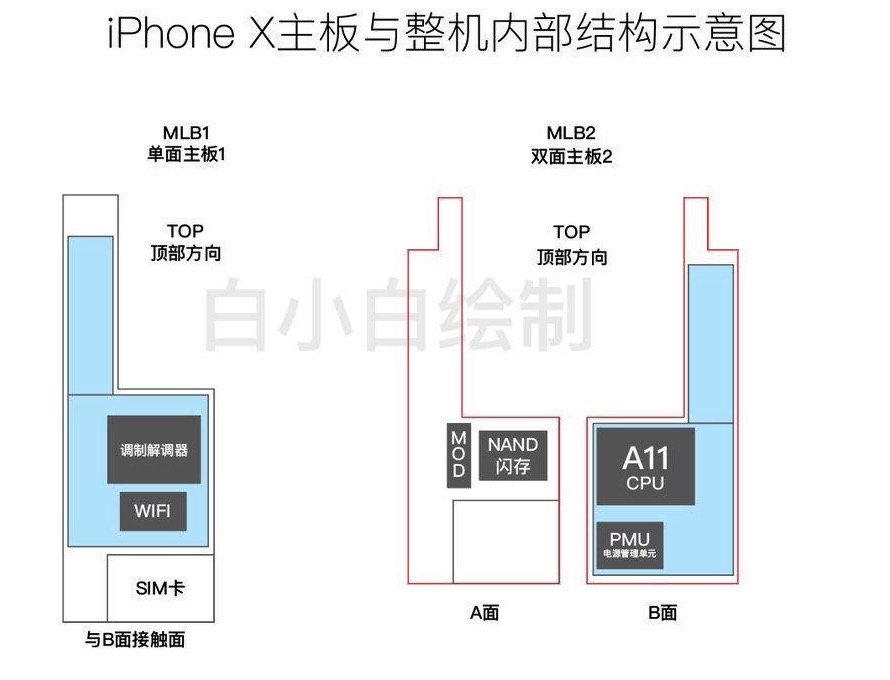 The iPhone 8's mainboard has been made even smaller, and the drawing shows that each side of the board will house specific chips. Earlier reports did say the iPhone 8 will have a stacked mainboard design that will help Apple dedicate more internal space to the battery. We can easily spot the location of various chips, including the A11 processor, the power management unit, the NAND flash memory, the cellular and Wi-Fi modules, and the image signal processor.
The schematics suggest Apple is placing two battery units inside the phone, one that occupies almost the entire left side of the handset, extending well over half the width of the phone. The secondary battery is placed underneath the SIM tray.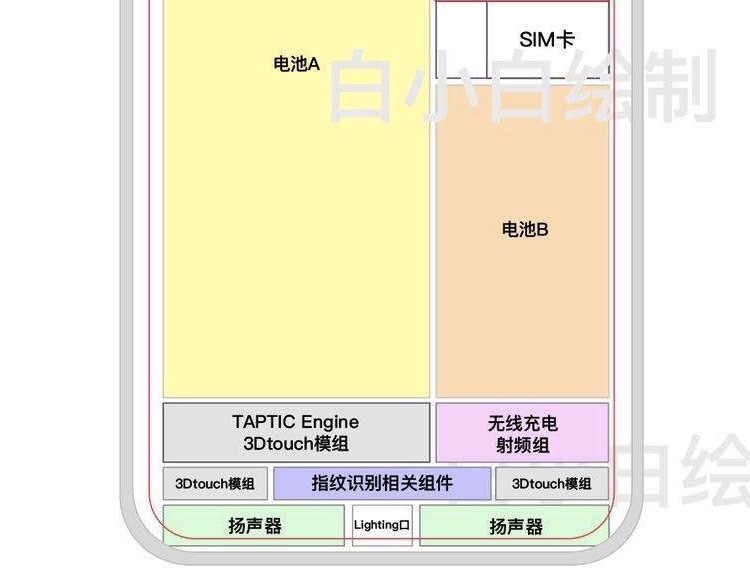 The drawing seems to indicate the phone will have two speakers flanking the Lightning port at the bottom, which would be an improvement compared to the current iPhone 7 design.
The schematics also says that Apple will add quite a few components towards the bottom of the phone, including a Taptic Engine and 3D Touch module, and two standalone 3D Touch modules that would flank a fingerprint reading component (in blue above the Lightning port). This particular detail suggests there's no physical home button on the iPhone 8, and the space that had been occupied by the home button has been repurposed for these new components.
Also interesting is the wireless charging module, seen in pink under battery pack B in the image above. That said, there's no way of confirming the authenticity of these schematics at this time.