We see new iPhone 8 leaks and rumors on an almost daily basis, which is crazy considering it's only early May. There are still more than four months to go until Apple unveils this thing, and then we may end up waiting up to two extra months to actually use it. But not all leaks are the same. Some deliver potential bad news, while others bring us the kind of good news we want to see.
A series of 3D renders posted on Weibo by a source that's been providing plenty of mobile leaks over the years deliver the good news that we've been hoping for.
Specifically, these images posted by user KK show an all-screen iPhone 8 design that features a vertical dual camera and absolutely no Touch ID button. There isn't one on the back or on the front of the handset.
If these are based on accurate information, the renders offer us a preview of what the iPhone will look like. And thankfully, there's no annoying fingerprint sensor on the back, which would be a terrible choice for Apple regardless of how difficult it is to embed a Touch ID sensor in the display's complex layer structure.
After using Touch ID on the iPhone for so long, I can't even imagine a scenario where I'd be comfortable unlocking a phone by blindly fishing for a fingerprint sensor on the back. Don't even get me started on the Galaxy S8's fingerprint sensor location. Samsung confirmed that it knows the sensor's position is awkward by including a software feature that reminds you to clean the camera from time to time. You know, because you'll often touch it while reaching for that sensor, inevitably covering it with grease and dirt.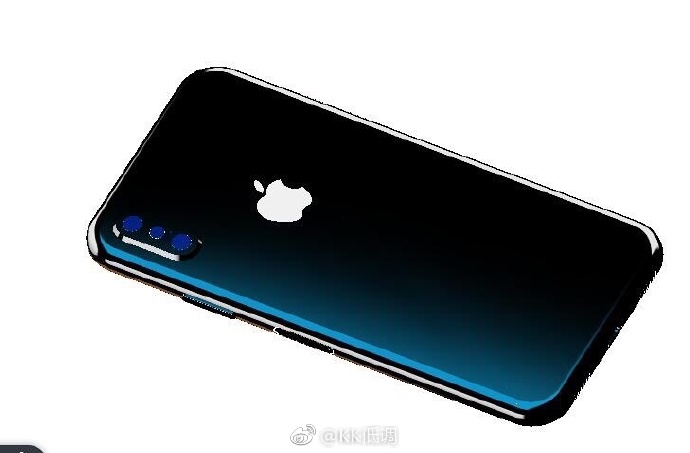 Wishful thinking aside, we'll point out the fact that it's still an unconfirmed leak. Even if it's genuine, it may showcase just one iPhone 8 design out of the various concepts Apple has reportedly been considering.