Apple had a variety of iPhone 8 prototypes in the works before it settled on what we believe to be the final design. One of those early prototypes has leaked, revealing a design that would make the iPhone 8 look like an LG G6 or the Active variety of the Galaxy S8. The phone could also sport the one design feature that we don't want to ever see on an iPhone 8.
Prolific leaker Benjamin Geskin is back with three images that show a purported iPhone 8 handset that features an all-screen design that'll remind you of existing designs from Android device makers who already launched full-screen handsets this year.
https://twitter.com/VenyaGeskin1/status/880513444520263680
The handset has thin side bezels and symmetrical top and bottom bezels. Notably absent is the home button. Comparatively, the final iPhone 8 design has a tiny bezel on all sides except for the top, where there should be present an unsightly protrusion biting into the screen to house the cameras and front sensors.
This prototype is also supposedly made of metal, although we don't get to see the back of the handset. The person who took the images must have been so afraid and in such hurry that he or she wasn't able to take more than three shots of the front side of the phone, and none of the back.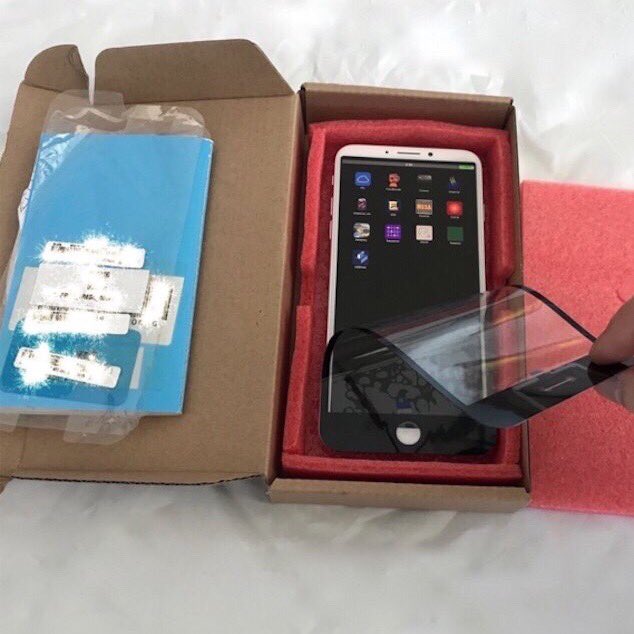 We, therefore, can't say for certain whether this model has a fingerprint sensor on the back or not, or whether a vertical dual camera is present. But it wouldn't be surprising if these elements were there. Similar leaks in the past, showing the front and rear of the handset, revealed that Apple was toying with a rear-facing fingerprint sensor. That's the kind of design we absolutely hate. Assuming these newly leaked images are accurate, this may be Apple's safest design option for the iPhone 8.
Finally, it's not iOS running on the phone, but rather Apple's iOS diagnostics OS