Samsung is next in line to host a major smartphone launch, but one look at Google Trends makes it painfully clear that there's really only one new flagship phone the general public cares about this summer. That's right, it's Apple's iPhone 8, and rumors and leaks so far suggest that it's going to be a bold redesign on the inside as well as on the outside. iPhone users have been forced to make do with practically identical iPhone designs for the past three consecutive years now, and even some of the most loyal Apple fans out there started to get restless when they saw that the iPhone 7 looked just like the iPhone 6 and iPhone 6s. The iPhone 8 is an entirely different beast though, and it should definitely satisfy all the Apple fans out there who have grown tired of the company's current design, which dates back to 2014.
The leaks and rumors seem endless at this point, with new renders and fan-made images popping up each and every day. We've got something new for Apple fans on Monday, however, and it likely shows Apple's upcoming iPhone 8 design from every angle.
We've all seen Apple's supposed iPhone 8 design leak time and time again. Ever since schematics first leaked from Apple's manufacturing partner, we've seen countless Apple fans and budding graphic designers create renders that are believed to be reasonably accurate representations of Apple's next-generation flagship iPhone. While 2-dimensional renders are nice, it's now time to check on Apple's upcoming new iPhone 8 in 3D.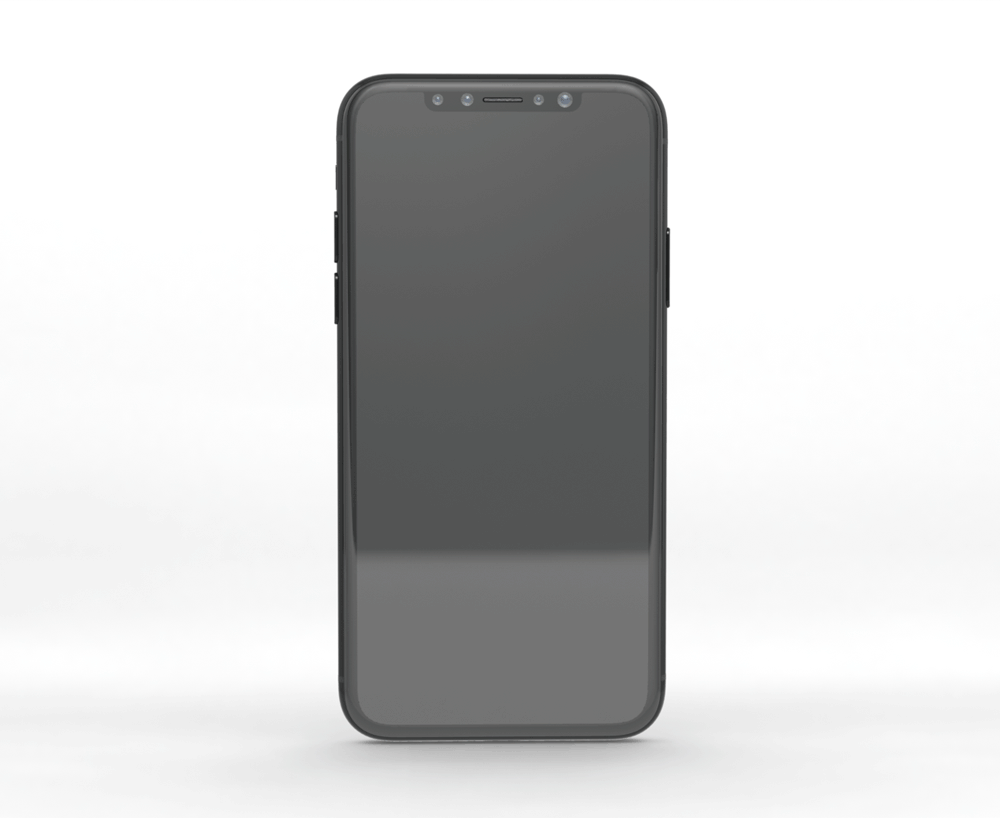 British smartphone case maker Nodus created the animation above. Like other renders we've seen, this visualization is based on information that has been circulating and is believed to be accurate. The front of the phone is practically all screen (aside from that potentially hideous cutout near the top that makes room for the speaker and sensors), and the back is mostly smooth glass aside from that massive protrusion that houses the dual-lens rear camera and an LED flash.
There isn't really anything new that can be gleaned from the animation or the accompanying render seen above, but they may give us a better idea of what the phone will look like than any earlier stills. Apple's new iPhone 8 is expected to be unveiled in September alongside the iPhone 7s and iPhone 7s Plus, though several reports suggest that it might not actually be released until sometime in October. Or, if it does launch in September, it will seemingly be in very short supply.