It's a brand new day which means we have to deal with more iPhone 8 leaks that supposedly show the design of Apple's next-gen iPhone. A couple of image sets leaked over the past few days, including CAD schematics and pictures that show a dummy iPhone 8 unit complete with a protective case.
First published on SlashLeaks, the CAD images were then "confirmed" by one of this year's most prominent leakers — although his leaks are yet to be verified:
As Slashleaks leaked this schematics, I can too 😁 I had this images for some time.

— Ben Geskin (@BenGeskin) May 28, 2017
The CAD seems to imply this is the iPhone 8 design that we hate — the one that has the Touch ID fingerprint sensor placed on the back — but Benjamin Geskin says that's not true. Instead, that circle on the back represents the spot where the Apple logo should go.
Circle on the back is Apple Logo location.

— Ben Geskin (@BenGeskin) May 28, 2017
He then posted a second CAD image:
#iPhone8 CAD pic.twitter.com/sZknEva03A

— Ben Geskin (@BenGeskin) May 28, 2017
SlashLeaks also posted a set of pictures that show a dummy iPhone 8 unit and a protective case.
The design of the case reveals the iPhone 8 has a vertical rear camera, and that there's no fingerprint sensor on the back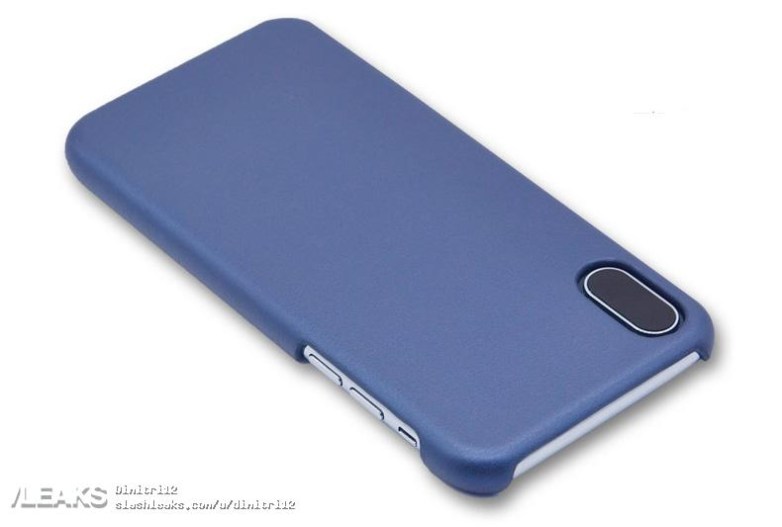 The images also indicate the iPhone 8 has an elongated power button compared to its predecessors.
The third image posted on SlashLeaks shows a wallet case for the iPhone 8, although you can clearly see this picture was tampered with — just check out the phone's corners. That doesn't necessarily mean that the case makers who leak these images do not have accurate iPhone 8 information. But not all of them may have access to actual iPhone 8 dummy units. At the same time, we'll point out that nothing is officially official until Apple makes it so. So, we've got to wait until mid-September to find out the real details about the iPhone 8.