Thanks to Apple's uncharacteristic carelessness, we know exactly what the iPhone 8 will look like. The HomePod's software was mistakenly released into the wild a few days ago, and developers extracted a surprising amount of iPhone 8 details from it, including a graphic that confirms the phone's design. But that's enough to also confirm the many iPhone 8 leaks and concepts that various people have been throwing around recently. But none of them are quite as impressive as this.
YouTube channel Curved Labs put all these leaks and renders to good use and created an iPhone 8 concept that has a transparent back. The device has the same design we expect from the iPhone 8, but the rear shell is transparent rather than being painted black. It's seriously awesome.
We'll note that the video doesn't take into account iPhone 8 rumors that detail the components of the phone. The handset is expected to feature an L-shaped battery, with the main board that should be smaller than previous models. Furthermore, we'd expect a wireless charging coil to be placed in a central position on the back of the phone, rather than Curved's more sci-fi solution.
Yes, this looks like something that Apple will never make. And rumors do say Apple's color palette for the phone will be more limited, and that there's not going to be a white iPhone 8 this year.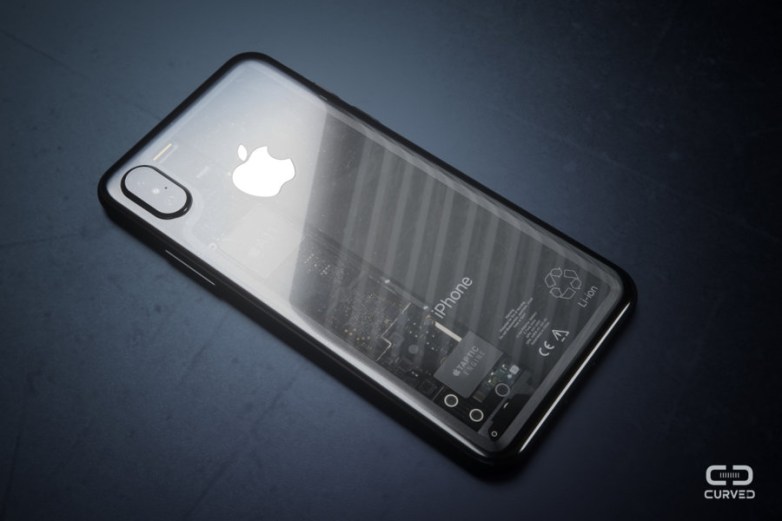 But unlike in previous years, iPhone fans may actually be able to create their own transparent iPhones in 2017. That's because the rear shell is made of glass that will be painted in certain colors. You'll either have to remove the paint yourself or find a parts supplier in China who can replicate iPhone components and buy yourself a transparent glass shell. We guarantee clear backs will be made available sometime after the new iPhone 8 launches.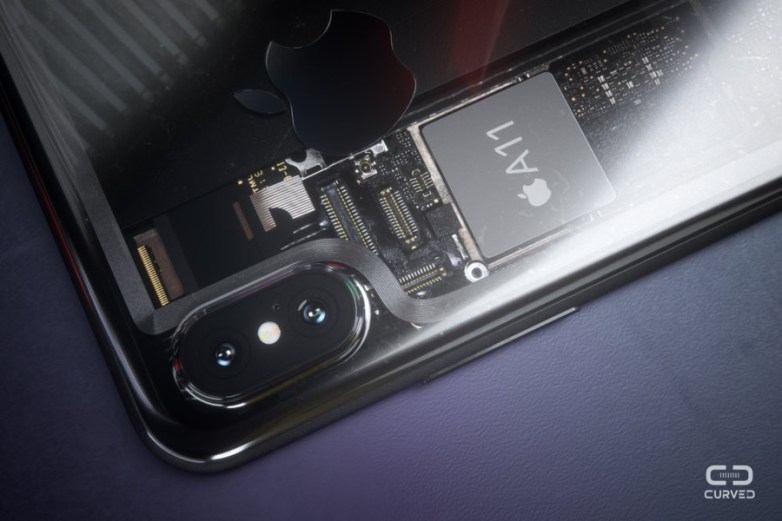 We have no idea if you can actually remove the paint from original iPhone cases, but we know you can do it with other phones like the Galaxy S8 — here's a video of a transparent Galaxy S8: