If there's one graphic designer whose work you have to check out before a hotly anticipated product comes out, it's Martin Hajek. He has been "visualizing the future in 3D one rendering at a time" for years now, and he's back with a bunch of new iPhone 8 images. Thanks to a major iPhone 8 leak this past weekend that came directly from Apple, it's fair to say that Hajek's designs are very close to what we can expect from this year's iPhone 8. However, he also made one huge mistake when cooking up his latest creation.
Even without the unexpected leak that came from Apple, Hajek's new iPhone 8 renders would have been believable, given that they're made using the most recent rumors out there as guides.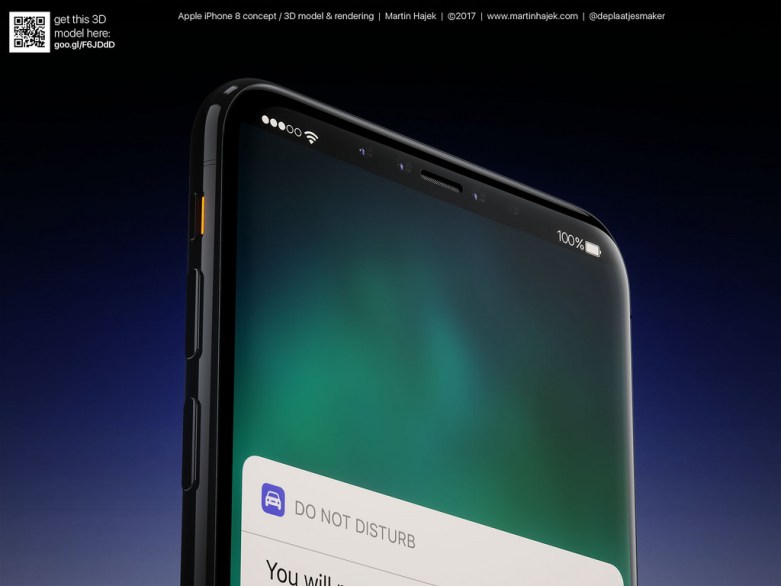 However, there are a few rumors Hajek did not pay attention to, the ones that said Apple isn't likely to launch any iPhone 8 models this year that have white faces. We discussed earlier why white isn't an option for the iPhone 8, and this Hajek rendering makes a great case against the color: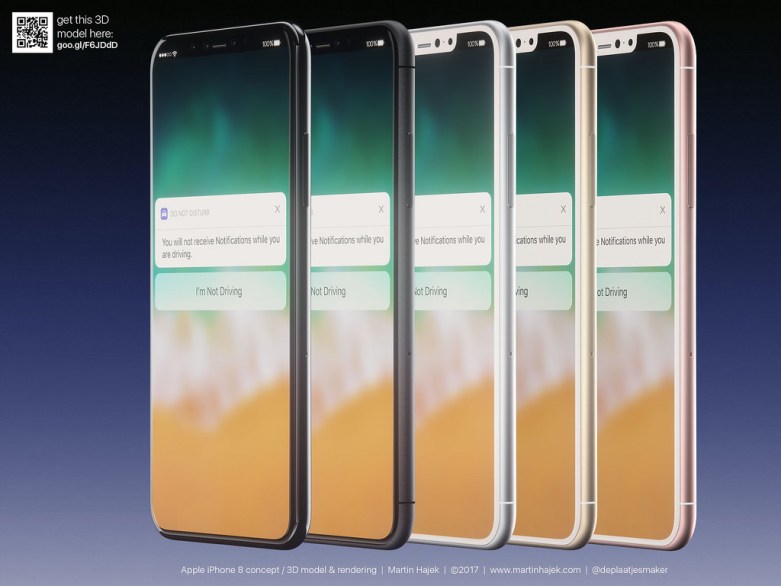 That top bezel is a lot more noticeable when painted white. And with a black front panel, the status bar icons can move to either side of the cutout, and the background will stay black to make it appear as though the cutout isn't even there.
Speaking of color choices, Hajek also seems to ignore the red color the iPhone got earlier this year, yet he keeps all the other colors we saw on the iPhone 7.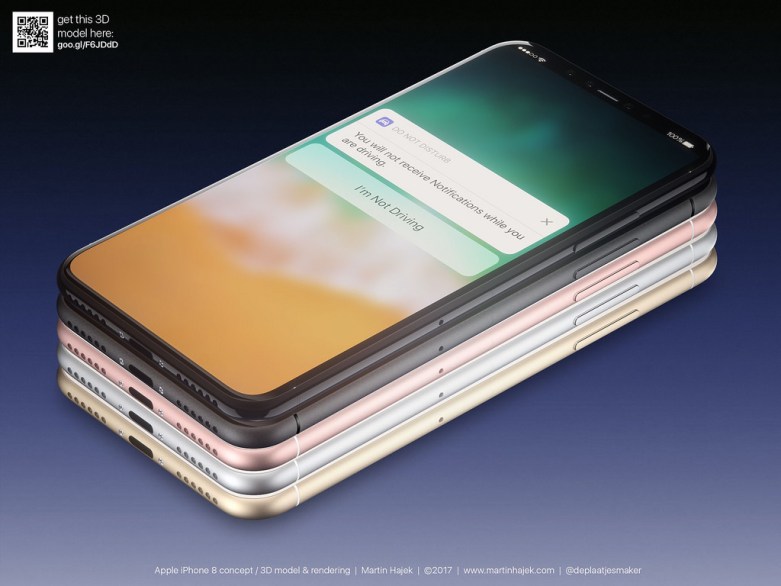 It's also fair to assume we won't have two black iPhone 8 options because the back of the handset is made of glass. In other words, there probably are not going to be different Jet Black and Matte Black iPhone 8 models.
That said, Hajek's renders have all the design elements we expect from the next iPhone. There's no home button on the front side, as the screen occupies almost the entire available surface. On the back, we have a vertical dual lens camera, and there's a rather large power button on the right edge. That top bezel houses a complex array of cameras and sensors, and there's a Lightning port on the bottom.