iPhone leaks are a mixed bag. We're still months out from the iPhone 8 reveal, and quite possibly further than that from the phone getting into the hands of the users.
So when a photo pops up claiming to be from the iPhone 8 user guide, with zero sourcing or long-term credibility, you have to be dubious. But if you take the image at face value, it would be major confirmation of some iPhone 8 design rumors we've been seeing.
The image showed up on Slashleaks, and appears to be taken from Chinese social media site Weibo. It shows one page from an alleged iPhone 8 user guide — which normally wouldn't be such a big deal, but this page has an image of the front of the phone and the SIM card going in.
What the phone sketch shows us is the layout of the front face of the phone. It's a design we have seen before: minimal bezel around the edge, a screen that goes all the way down and takes the place of the Home button, and a cutout for sensors along the top.
That cutout is probably the most contentious part of the design. We're pretty certain at this point that the iPhone 8 will use an edge-to-edge OLED screen, which takes out the Home button and Touch ID sensor. That's the way smartphone design is going, and we've already seen it this year on the Galaxy S8 and LG G6.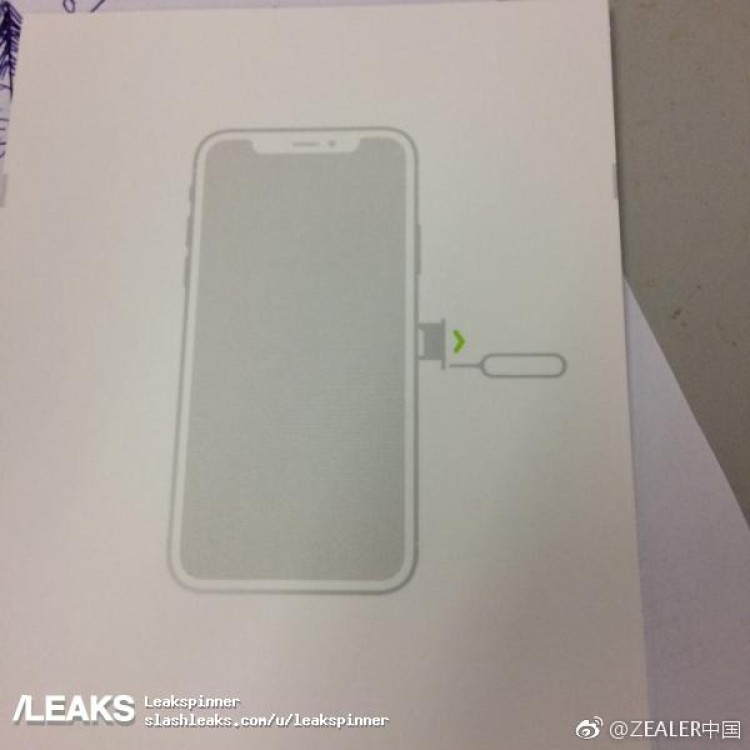 But we've been hoping that Apple will find a way around an ugly cutout at the top of the screen. It's needed for the phone speaker and front-facing camera, but it also ruins that all-screen design that's supposed to be the centerpiece of the iPhone 8. Unfortunately, the user guide leak suggests that Apple's engineers just couldn't find a way around the laws of physics this time.
As ever, we won't know if this is a genuine leak or a lazily-designed render until Apple launches the phone for sure. Without any sourcing to check, we're left guessing if this is real or not. But it does line up nicely with design renders we've seen so far, and there's yet to be any indication that Apple's actually found a way around a cutout on top of the iPhone 8.