We think we know plenty of details about the upcoming iPhone 8 Apple has planned for 2017, and that might be true. We've seen plenty of leaks that all tell the same general story. But it's only a story about the phone's design, which means the iPhone's most important feature remains a mystery. Sure, the handset will have a large edge-to-edge OLED screen complete with an embedded fingerprint sensor. It'll sport an advanced 3D camera, and it'll offer wireless charging. But what about the software? How will iOS 11 put all the changes that we keep hearing about to good use?
One graphic designer has given this subject a lot of thought and came up with an amazing iPhone 8 concept that highlights the core software features that may be headed to the upcoming new Apple flagship phone.
Discovered by Apple Insider, Gabor Balogh's iPhone 8 (or iPhone X) concept is a lot better than other similar creations, as the designer also explains his line of thinking.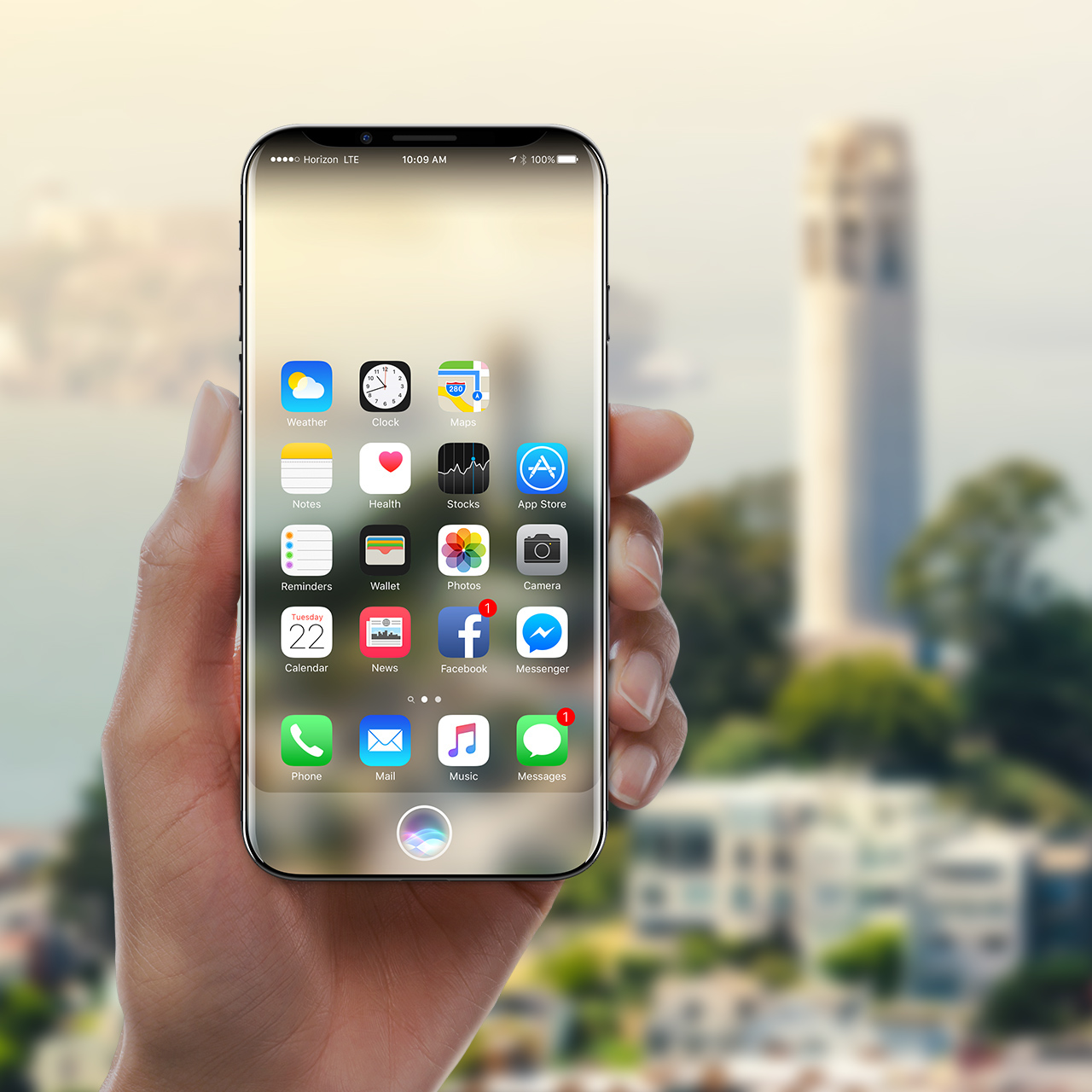 In a detailed detailed post, Balogh explains his choices for the concept iPhone 8 he created. The designer believes that Siri will play a major role in the upcoming iPhone. Other major technologies that Apple is betting big on — including face recognition, augmented reality, big data, and machine learning would — also be at the core of the operating system that powers Apple's edge-to-edge iPhone.
In Balogh's view, lifting the iPhone would automatically turn on the rear camera, with the screen becoming translucent. Siri would be able to both hear the user and view the phone's surroundings in order to provide smart, context-aware responses.
The virtual Siri/home button would be found in the same place where the physical button currently resides, but the entire action area flanking it would be occupied by apps that Siri thinks you'd want to use next, depending on what you're currently doing.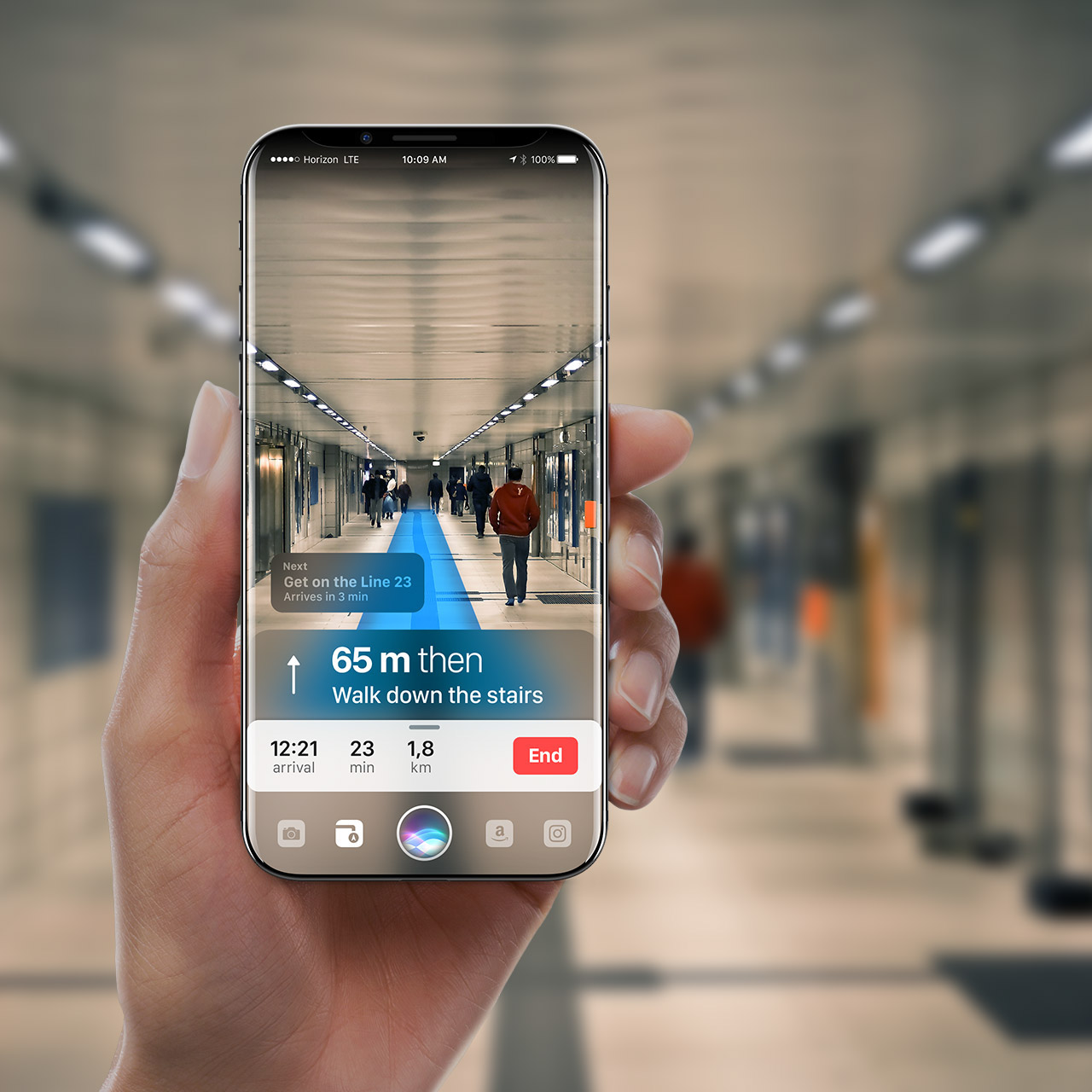 AR would also play a major role in navigation apps, as it would superimpose directions right on top of the real world, making the chore of finding one's way even easier. Similarly, AR features would also be built into other apps.
Balogh also believes health will be a major focus in iOS 11, as the iPhone could be used to monitor real-time health data from friends and loved ones. While this feature could be cool, it would only work if those people would actually wear smart devices that monitor such data.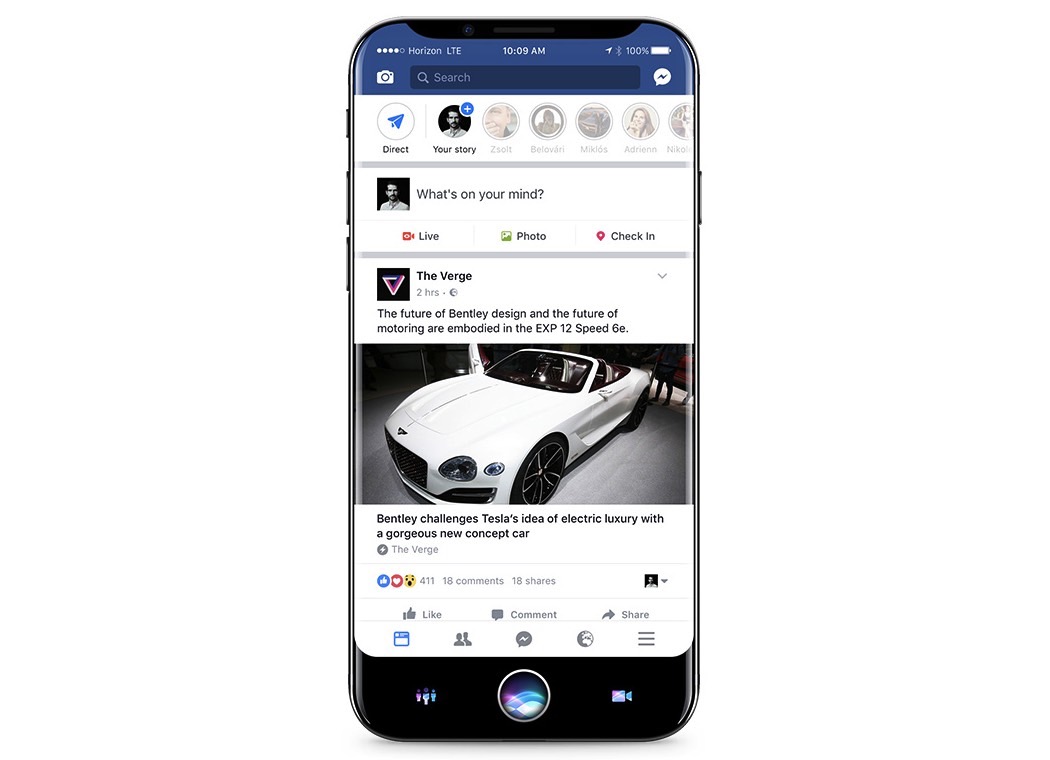 At the end of the day, this is just a great iPhone concept that doesn't have anything to do with Apple's actual iPhone 8 plans. However, Balogh is right in one regard: The size of the screen alone is just a small piece of the puzzle.
"This design concept proved [to] me that edge-to-edge screens won't happen just because of aesthetic purposes," he explains. "[The design] can only come along with a revolutionary new feature from Apple, which fills up the whole screen with appropriate content. In this case, not the bigger display, but the new killer feature would sell the iPhone X."
We'll just have to wait and see what killer features Apple packs inside iOS 11. Balogh's full article is available at this link.