Smartphone photography has come a really long way in the last 10 years. But if you thought the selfies are flawless and the innovation is already done, think again.
Sony is demoing a new type of camera sensor which adds more circuitry to pull off a ridiculously cool trick: 1,000 frames-per-second full HD video. In practice, that equates to footage that can be slowed down 64 times, and a solution to the worst problem with smartphone video.
Smartphone cameras lack a mechanical shutter, which creates an unfortunate horizontal scrolling effect when you're panning quickly, or filming fast-moving subjects. It's often called the "jello effect," because it causes objects to start wobbling around.
But thanks to a new layer of DRAM, Sony's newest camera sensor doesn't have that problem. Sony's new sensor, which is intended for use in upcoming smartphones, adds DRAM right into the camera sensor. That enables it to process and buffer frames far more quickly than is currently possible, which means much faster frame rates. That, in turn, means a greatly reduced jello effect. Just look at the image below, more specifically the front of the train: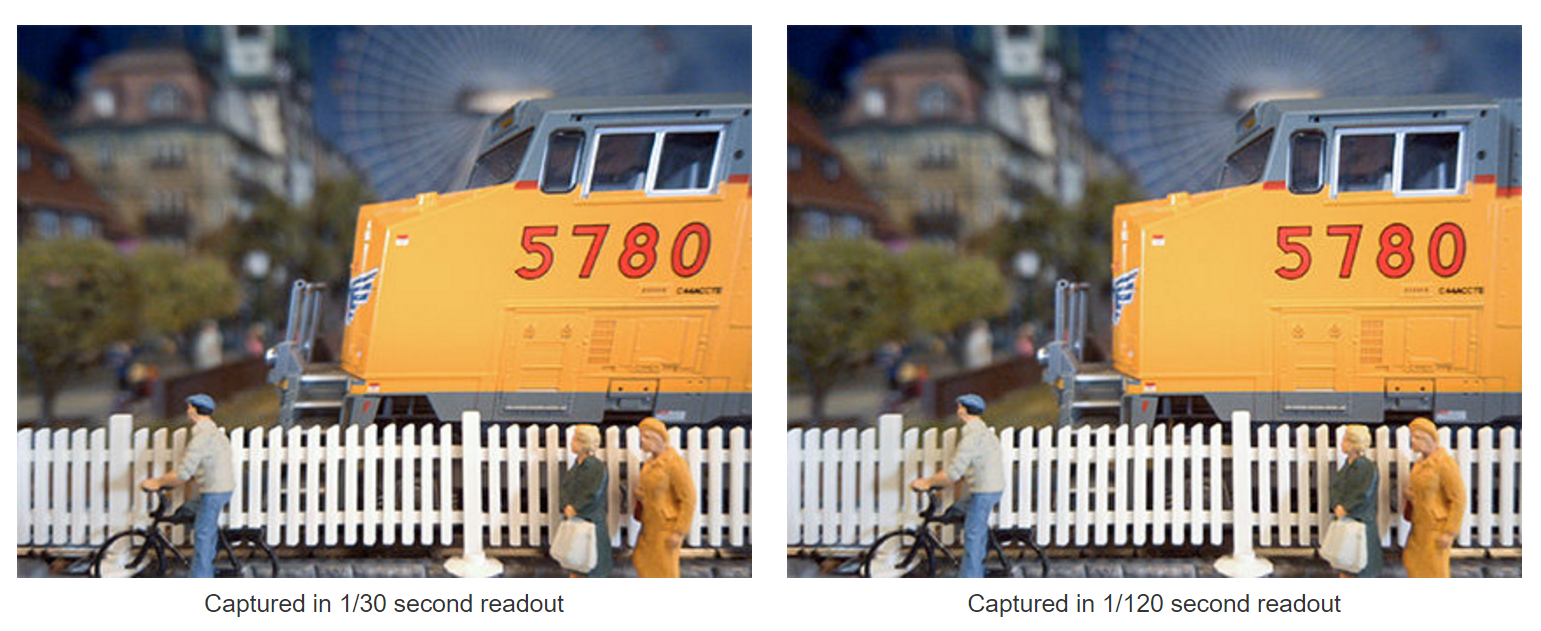 Much more excitingly, Sony also released a sample video showing the kind of slow-mo footage you can expect to get from a smartphone with its sensor. The results are simply astounding:
There's no kind of pricing or release date on this sensor yet, but given the normal speed it takes to get something to market, we're probably looking at the iPhone 8s or Galaxy S10.