You might still be getting to grips with all of iOS 10's quirks, but an update is already here to sort out a few problems. If you're running an iOS 10 device, you should be able to see it as an over-the-air upgrade right now.
DON'T MISS: iPhone 7 Review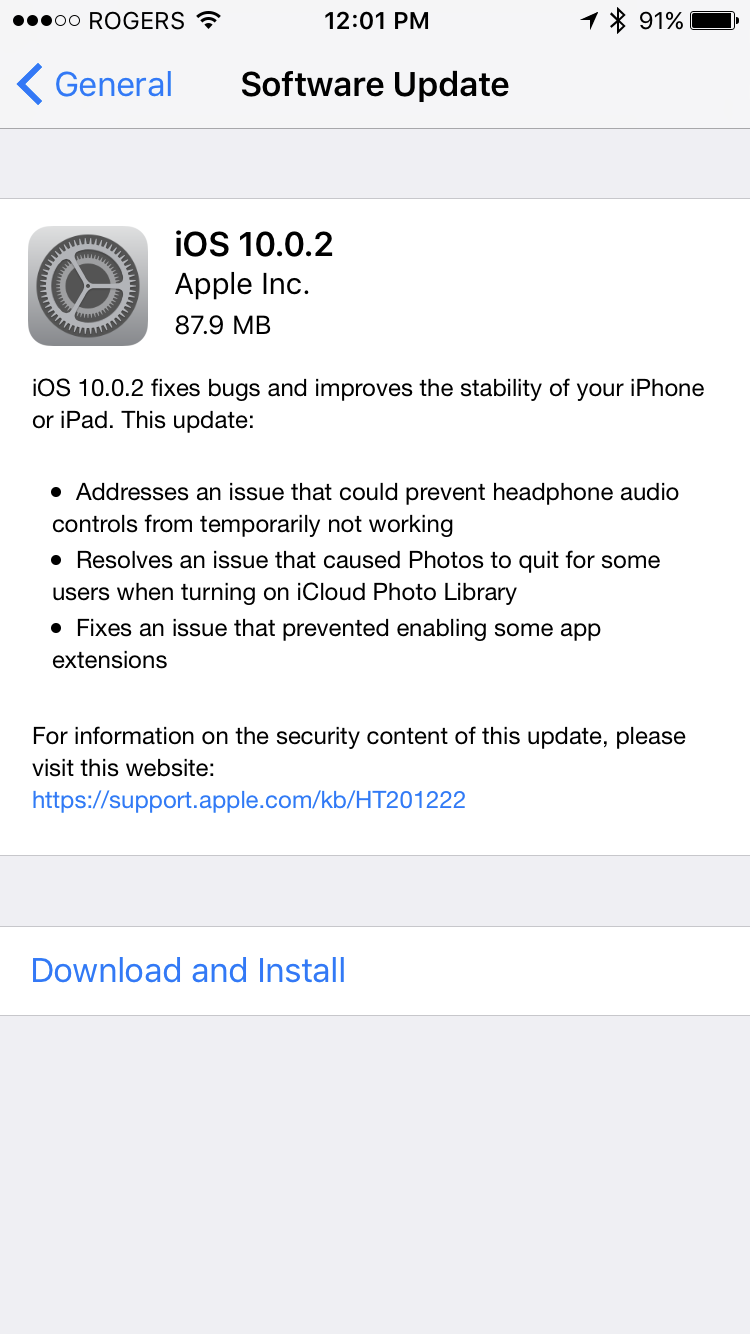 iOS 10.0.2 is mostly full of bug fixes, as there's no real UI changes Apple has come up with yet. Most notably, it fixes a problem where some headphone in-line controls weren't working properly. That problem has plagued users on Apple's forums for the last week, and some people blamed it on a software change due to the iPhone 7's lack of headphone jack. Either way, it should be fixed now.
In the change notes, Apple also says that there's a fix for users who saw Photos quit while enabling the iCloud Photo Library.
We'll be playing with the update to see if there are any other fixes, but you'd be wise to go download the update for yourself right now. Just head to General–>Software Update, and you should see an option to Download and Install.