News that Apple will equip its MacBooks with silicon built in-house as soon as 2020 may have sent shivers down Intel's spine. But, in the meantime, it's still 2018, which means Intel's still getting a huge share of the PC business when it comes to processor choice.
So the next Intel chip to be excited about is the new six-core Core i9 CPUs that have just been unveiled. What's crazy about them is that they're made for a laptop, which means gaming notebooks are going to get a lot better. Speeds will nearly reach 5GHz. On a laptop. Crazy.
Intel early on Tuesday unveiled a bunch of new products in China, including the six-core Core i9 chips that are finally ready for laptop deployment. The CPUs have been available in desktop versions to date, so it was only a matter of time until Intel adapted them for laptop use.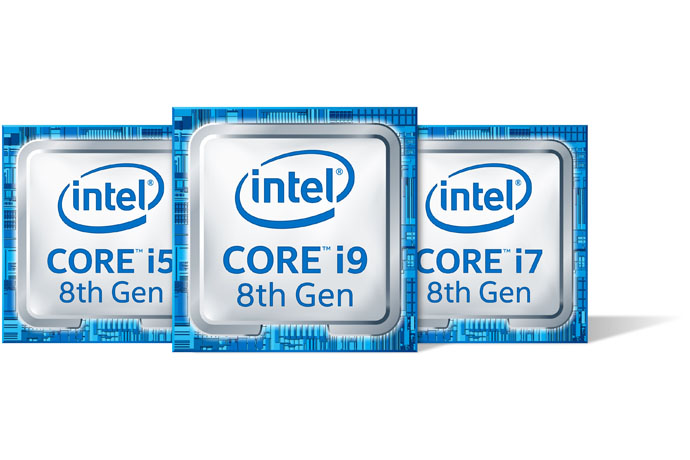 The best of the best Core i9 model is going to be the i9-8950HK, which gets speeds of up to 4.8GHz with the help of turbo boost (that's Intel's Thermal Velocity Boost tech at play). The chip is the first Intel CPU with six cores and 12 threads. The 8th-gen Intel Core i9 processor "is the highest-performance laptop processor Intel has ever built to deliver the best gaming and content creation experience on the go."
Intel is also debuting new 8th-gen Core i7 and i5 chips right alongside the Core i9, and they're all part of the Coffee Lake generation of chips, built on the 14nm++ process technology. Intel boasts up to 41% more frames per second in gameplay mode or 59% faster 4K video editing compared to the previous generation devices sporting discrete graphics.
Also exciting is the fact that Intel is now shipping Intel Optane memory on 8th-gen Intel Core mobile and desktop platforms, which should further improve the speed of laptops and notebooks.
When will we see Core i9 laptops in stores? Probably later this year. Intel did not share any details on that front, so we'll have to wait for notebook makers to make their own announcements when they're good and ready.