Just a few days ago, Facebook completed its Snapchat cloning process by adding a new feature to its mobile app that lets users share ephemeral messages, including videos and images. If that's not enough for your private sharing and chatting needs, you should know that Instagram followed Facebook's lead — it is, after all, a Facebook-owned company — and has now also launched its own Snapchat-like feature.
Called Direct, the new Instagram feature will let you "turn any conversation into a visual conversation with photos and videos."
"Texts and reshares will now appear in the same thread with disappearing photos and videos so you can seamlessly go back and forth with your friends," Instagram explained in a blog post.
To get the Direct feature, you'll need to update your iPhone or Android Instagram app to the latest version — that's version 10.16 if you're wondering. Once that's done, just swipe left to enter Direct mode. To take a disappearing photo or video, tap the blue camera at the bottom, or tap the blue camera icon in an existing thread.
Once you record your video or snap your picture, you can send it to your friends using the arrow to start a new chat. Congrats, you've just Snapchatted inside Instagram.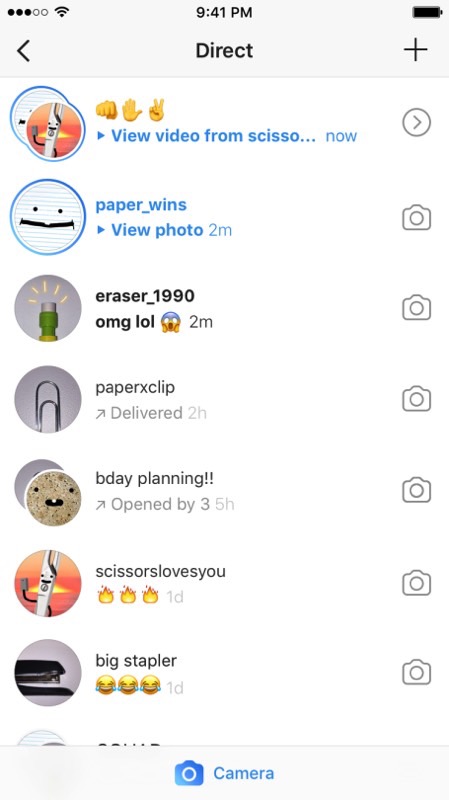 Instagram explains that you'll be able to tell disappearing messages apart from regular ones by their color. Blue messages will not be saved. You can view them twice before they vanish, and the sender will get a notification if you replay or screenshot the message.
As for regular texts, uploads and reshares, they work just as they did before the update. Here's a handy video that explains Instagram's new Snapchat feature: