Instagram on Wednesday introduced cool new features that some users will definitely appreciate: The ability to save posts and view them later.
If liking posts isn't good enough for your Instagram game, Instagram just announced a brand new bookmark feature to save the posts for later viewing. As Instagram explains, the posts are stored on a separate tab in your profile — and don't worry, it's completely private. That means nobody else can see what you save. The posts are only visible to you, and you can easily access them whenever you want.
The feature works on all posts you find on Instagram, not just your own content.
To use the new feature, you'll have to update your Instagram application first. Instagram released version 10.2 of its mobile app for iOS, Android and Windows 10, so download and update to whichever ones work on your devices. Then just tap the new bookmarks icon that appears in the bottom right corner of a picture or video to save it to your private collection.
Here's a pair of screenshots from Instagram that show you exactly what the new feature looks like: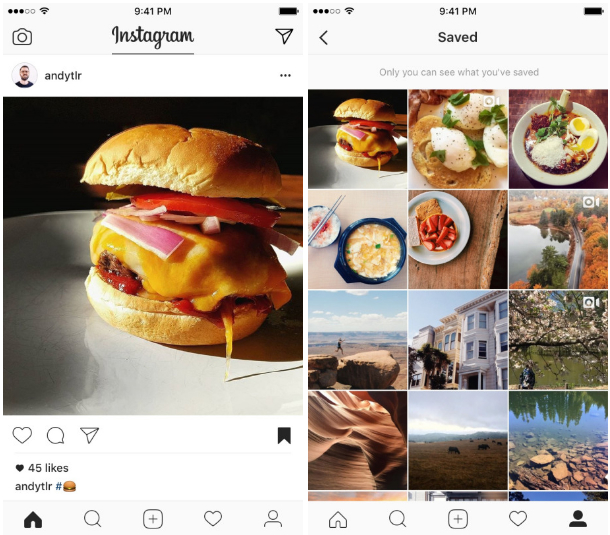 To see the saved pics and clips, go to your profile and tap the same bookmarks icon. A gallery of saved content will appear, and you'll be able to easily scroll through it and select the content you wanted to access. The only thing to note is that these are bookmarks and not saved posts, so if a user deletes something it will no longer appear on your bookmarks tab.