LG may have impressed the crowds with its all-screen LG G6 this past weekend, but don't count Huawei out just yet. The company hosted a huge press conference where it unveiled the new devices we expected to see, including the P10 series and the new Huawei Watch 2 lineup. We got to see the new Leica camera in action, we learned that the P10 is supposed to be faster in every way (processing power, touch responsiveness, wireless connectivity, and battery charging), and we were given a thorough lesson in colors, and why they're important to the consumer.
A testament to what Huawei achieved here is the huge crowd that waited at the gates to attend Huawei's even on Sunday. Like many others, I rushed from LG's event — itself a crowded affair — to Huawei's venue. By the time I made it inside, the place was packed and I had to sit in the front, just a few feet away from the stage where Richard Yu was about to deliver Huawei's long keynote. That kind of interest in Huawei phones can't go unnoticed, and the public clearly loves Huawei phones… just take a look at the growth in the company's smartphone business.
This only made me more curious to learn everything about the P10s, a pair of phones I largely ignored heading into the show. I was even more curious to touch one, and I was lucky enough to get my hands on a Plus version soon after the event ended.
The P10 Plus is the better version of the two handsets. It's got a large 5.5-inch WQHD display, Kirin 960 processor, 4GB/6GB of RAM, 64GB/128GB of storage, and a huge 3,750 mAh battery. The P10, meanwhile, has a 5.1-inch screen with Full HD resolution, 4GB of RAM, 64GB of storage, and a 3,200 mAh battery.
Sadly, I wasn't able to get my hands on the brand new metal finish that Huawei calls "hyper diamond cut," a textured back that will not scratch or show fingerprint and smudges. Also, it wasn't a Greenery green model or a Dazzling Blue P10 Plus, the two colors Huawei stressed so much on during the presentation.
But regardless of what color version you end up with, the phone is indeed something to put on your shortlist, if you're in the market for a brand new high-end Android.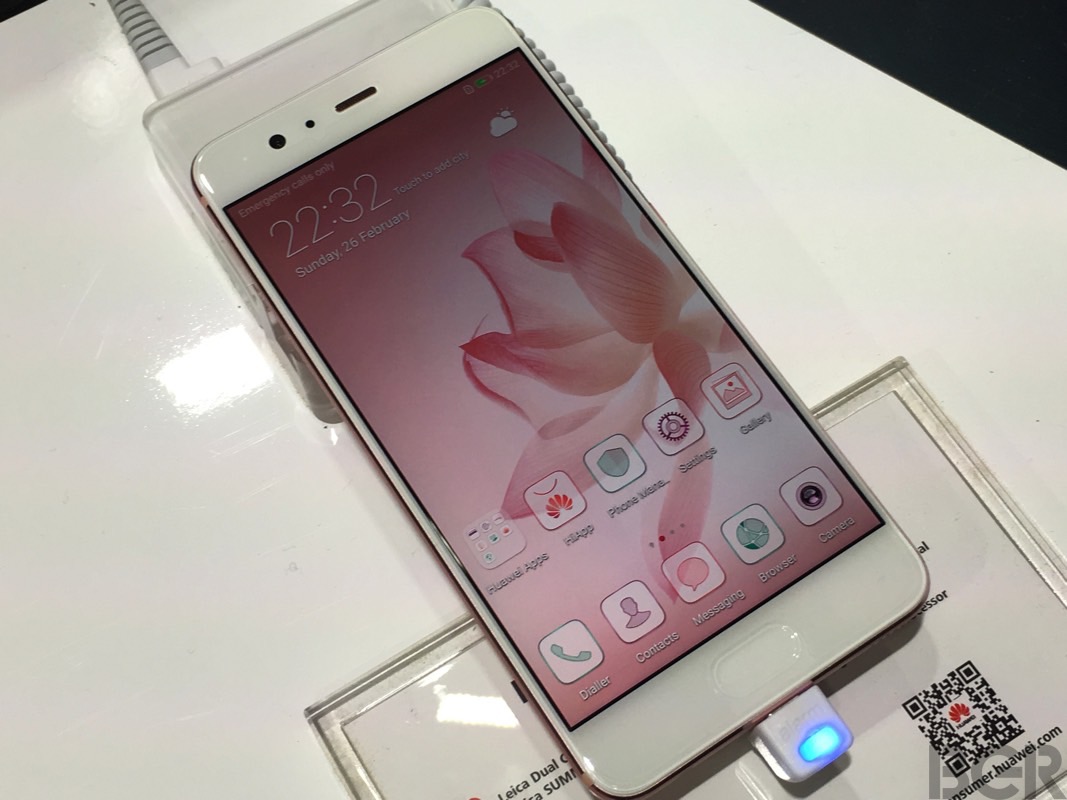 Yes, it's got that recognizable iPhone shape and design, but with a slim, bump-free profile since the cameras sit flush. Yes, the kind of tactile feedback that I'd associate with 3D Touch is also there when you press the home button — speaking of the fingerprint sensor, it now acts as a touchpad of sorts that understands more gestures and can replace the aging Android navigation menu. From a distance it seems to be an iPhone, especially in the "normal" colors Huawei offers. Even the iPhone-esque antenna lines are there.
But at this point, this is the phone format we want, and the kind of device we're familiar with. Huawei has done a lot more than simply cloning Apple's phone.
Aside from design choices, the P10 is so much better than its predecessor, something a quick hands-on experience will not tell you. So we'll just have to trust Huawei's word on it. The company's new EMUI 5.1 overlay that sits on top of Android, and which has a color theme that matches each phone's color, has a bunch of neat tricks under its belt, including new camera modes, smart calendar features, and One Step Actions.
More impressive are the machine learning algorithms that will learn how you use your device, and Huawei's Ultra Memory feature that will determine how you use your device and how to free up RAM when you needed it. These, however, are features that you can't really appreciate while briefly playing with the handset.
The cameras on the P10 series have also been improved compared to their predecessor. The device has a dual-lens Leica camera on the back, and the selfie cam also gets its own Leica shout out. The P10 Plus has the slightly better system, featuring a 20-megapixel monochrome and a 12-megapixel sensor with a wider f/1.8 aperture. The P10, meanwhile, has a f/2.2 aperture for the same setup. The selfie cam comes with extended dynamic range and gets double the brightness. It even has an "adaptive selfie" that adapts the picture to let more people in.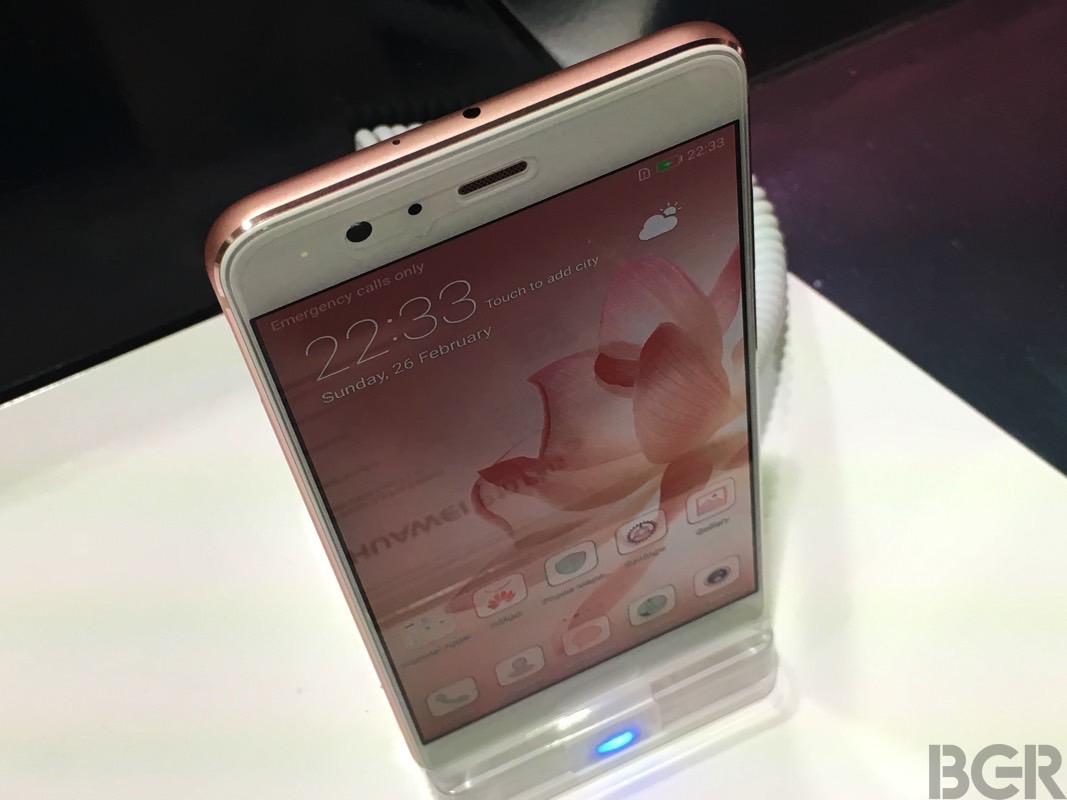 The main feature of the new dual camera in the P10 is a new bokeh portrait mode that does pretty much what the iPhone 7 Plus does with its dual camera setup: Better pictures complete with that bokeh blur you expect.
The P10 family might not kill the iPhone 7, but it's clear from Huawei's many comparisons with last year's iPhone that Apple is the company it wants to beat. And Huawei's phones apparently get better and better with each new generation of P phones. This, unfortunately, also means you're going to have to pay a lot more for a P10 than you'd expect, with prices starting at €649 for the P10 and €699 for the P10 Plus.