It's no secret that Huawei is going after Apple in the phone business. The Chinese company is looking to offer buyers better alternatives to Apple's iPhones, while simultaneously challenging Samsung and the rest of the Android pack. At this year's Mobile World Congress, Huawei is expected to unveil the Huawei P10 flagship and a series of Huawei Watch 2 models.
Considering Samsung won't be unveiling any new phones this year, as the Galaxy S8's announcement had to be pushed back in the wake of the Galaxy Note 7 debacle, the Huawei P10 might stand out as one of the better Android alternatives out there. It'll certainly compete directly against the LG G6, which was unveiled just a few hours ago.
Keep up with all of Huawei's announcements by following our live blog below.
From what we've seen so far, we expect the Huawei P10 to have a design that is very similar to Apple's iPhones. That includes a metal housing, a dual-lens Leica-branded camera on the back, and a home button.
That doesn't mean that Huawei is necessarily copying Apple. The company came out with a dual-lens camera last summer before Apple launched the iPhone 7 Plus, even though the move did cause some controversy over Leica's role in designing it.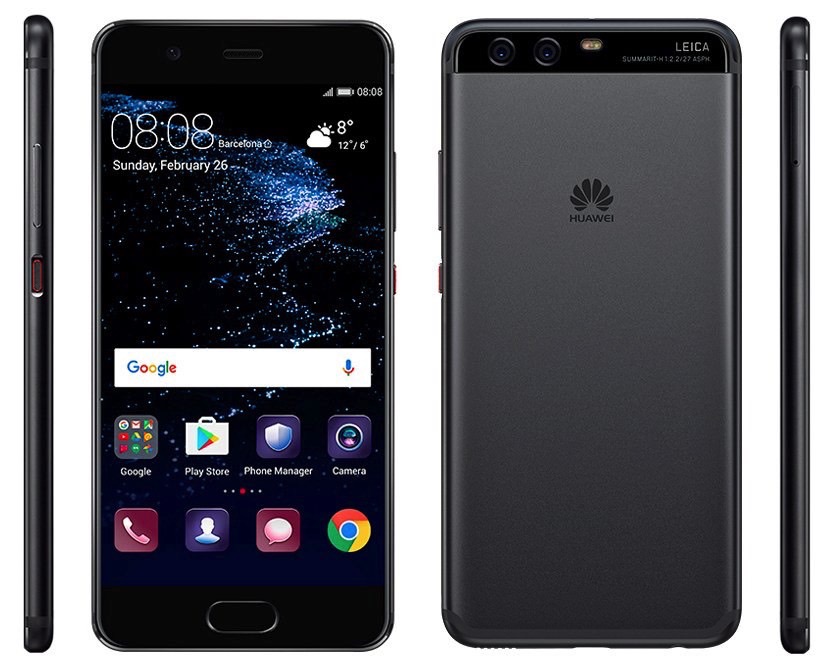 Huawei's decision to stick with a home button for one more year seems to be defying this year's smartphone "standards." Apple and Samsung are both killing the home button, and it's something LG started doing a few years ago. All these handset makers are looking to offer buyers handsets with much bigger screens without forcing them to handle humongous phablets.
Huawei isn't going to follow that trend, at least not with the Huawei P10.
Aside from new smartphones, Huawei may have other impressive tricks up its sleeve this year, including a second-generation Huawei Watch that should feature a terrific design. At MWC 2014, Huawei came out of nowhere with a good-looking smartwatch, and last year it unveiled one of the most attractive Windows 10 tablets of 2015.
Follow all of Huawei's announcements in our live blog below. The event is scheduled to begin at 8:00 AM EST / 5:00 AM PST.