Google emerged early on as the worldwide leader among online search engines for so many reasons. The company learned early on that less is more when it comes to search. People don't want a ton of distractions when they search for something on the internet. Instead, they want the most relevant possible results displayed in a simple and clear way. As rivals tried all sorts of different things to enhance search results and gain an edge, Google has always been as good as it gets in terms of simplicity.
Of course, Google's search engine has evolved a great deal over the years. In addition to the minimalistic search results we've all grown to love over the years, Google has also tried to spice things up a bit with different things. The most recognizable changes are Google's new cards, which display relevant information in a card directly on a search results page. Some cards are quite useful for specific searches. For example, if you search the word "weather" plus your zip code, you'll get a forecast card like this one: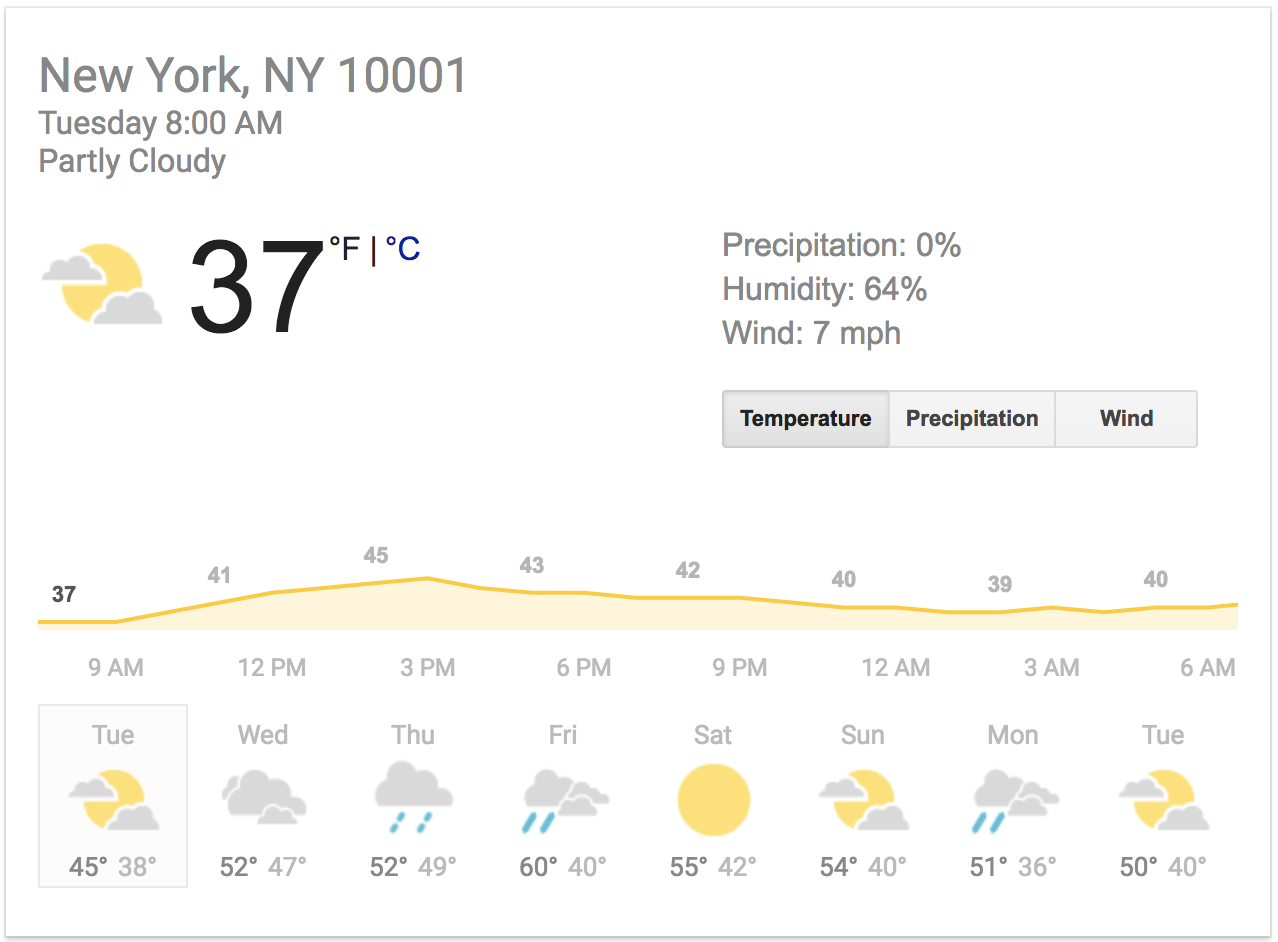 Of course, other cards aren't useful at all, and they end up doing little more than taking up space. Google has added other content to its results pages as well, such as a Google Image results widget, and other widgets that aren't always relevant. All of these new additions take up space, and they can be annoying when you don't care about cards and just want to see results.
While many of Google's recent search changes have brought about more clutter, a new change Google is reportedly testing is entirely different. According to a report from the Android Community blog, Google is testing a new feature that completely eliminates pagination on mobile search pages.
The blog reports that Google's has begun testing a "load more" feature on mobile search results pages. Mobile search results are currently presented just like desktop search results. Each page has an area at the bottom where you can click — or tap, in the case of mobile search results — to advance forward and backward through results pages. Of course, each new page potentially means more clutter in addition to search results.
With its new layout, Google is said to be testing its search results pages without any pagination. In stead, mobile search results are presented in clusters with a "load more" button at the bottom of each section. Tap the "load more" button, and Google will load additional search results without the user having to advance to a new page. The new layout could potentially save time as well as data, and it could end up reducing clutter as well.
Now, the bad news: there's no telling if or when the new layout will actually roll out to all users. What's more, there's no way to force Google to give you the new test layout, which is currently being made available only to some users who are seemingly selected at random.