If you were expecting Google to follow industry trends with its next flagship smartphone, you might be disappointed in the latest Pixel 2 leak. On Friday, VentureBeat's Evan Blass shared a blurry image of what is purported to be the Google Pixel 2, but it doesn't look at all what we expected it to look like.
Over the past two weeks, we've seen a wide variety of leaks and renders that claimed to showcase the final design of both the Pixel 2 and the Pixel 2 XL. Those leaks featured two phones with significantly reduced bezels, which would follow the trend set by Samsung and LG with their own flagship phones this year. But this new leak presents a phone designs that looks shockingly similar to that of the first Pixel, perhaps with an even more pronounced bezel than the phones from 2016.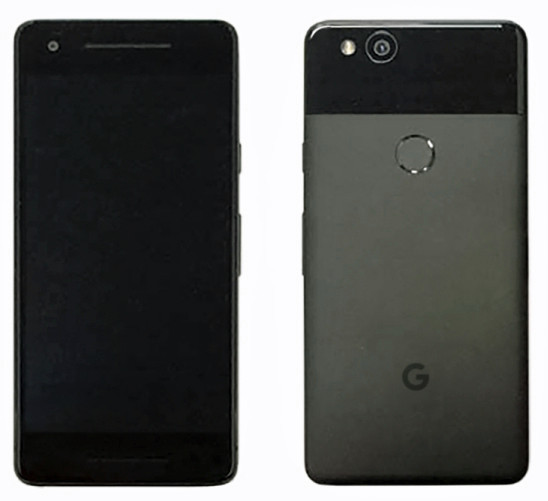 The display is the biggest shock, though this leak also backs up previous rumors that Google would once again opt to stick with one rear camera rather than a dual-lens camera. Providing the Pixel 2 launches in or around October (as the original Pixel did last year), the design is likely either final or close to final, which means that Google isn't taking any big steps forward in 2017.
Rather than attempt to compete with the Infinity Display of the Galaxy S8 or the bezel-less display of the iPhone 8, Google and its manufacturing partner HTC are reportedly prioritizing other features, such as front-facing stereo speakers as well as Edge Sense — the ability to squeeze the sides of the phone to perform various actions, such as launching an app or turning on the flashlight.
Finally, VentureBeat has also gotten confirmation that Google will do away with the 3.5mm headphone jack on the Google Pixel 2 as well. Make of that what you will, but the Pixel 2 saga just got interesting.