The whole point of virtual reality is to go somewhere you've never been, right? In a surprise launch today, Google is inviting VR early adopters to go virtually anywhere on the planet with a new app called Google Earth VR.
Google Earth VR is exactly what you're imagining: Just strap on your headset and float freely to wherever you feel like going. The app uses the same 3D rendering technology that you see on Google Maps, so when you soar to a place like New York City, the skyscrapers come to life, and at the correct scale.
MUST SEE: eBay's Black Friday and Cyber Monday deals look tremendous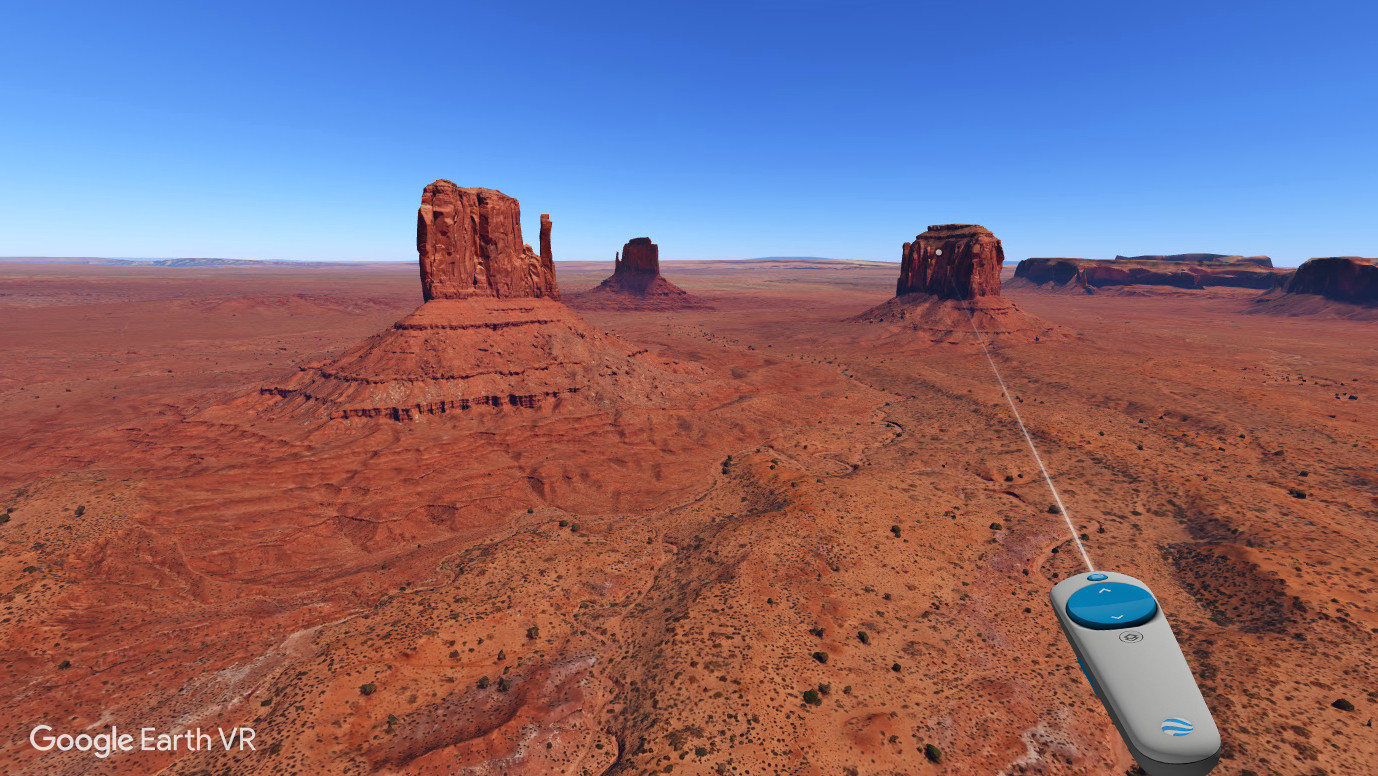 You can go quite literally anywhere you want on the globe, but there's definitely a few drawbacks: For starters, not every location is lovingly recreated with the same care as, say the Eiffel Tower. If you find yourself in a remote corner of the Earth you'll see that the ground and buildings are flat, and even in popular virtual tourist destinations there are things that sometimes don't look right. Trees, for instance, are oftentimes a jumbled mess.
However, if you've ever wanted to sightsee in Europe, Japan, South America, or pretty much anywhere else, you can bet that Google's 360-degree cameras have been there, and you'll be treated to a shockingly realistic virtual tour.
Google Earth VR is completely free to download and use, and you can snatch it from Valve's Steam marketplace right now. That said, the app only currently works with HTC's Vive VR headset, so if you're an early Oculus adopter, you've been left out of Google's plans, at least for the time being.