Samsung is expected to launch the Galaxy X at some point next year. The device is supposed to be Samsung's first foldable smartphone, a new form factor that's going to become more popular down the road. After all, we've probably hit peak smartphone design for the time being. The display can't be extended any further without increasing the size of the device. But a foldable handset would let us carry a tablet in our pockets.
Samsung has a real chance of becoming the first smartphone maker in the world to make a foldable device that we actually want to use. But I'm really hoping it won't be an ugly phone like the ones that already exist. But Samsung is not alone, and Microsoft may be working on something similar — or perhaps something even better.
For years we've heard that Microsoft is working on a mythical Surface Phone device, the kind of smartphone that will compete directly against the iPhone, the Pixel, and the Galaxy S series. Rumors persisted even after Microsoft killed off its mobile business.
That Surface Phone may end up being a foldable device that will allow the user to seamlessly transition from smartphone to tablet mode while using a mobile operating system that's compatible with Windows 10 apps.
Microsoft is far from announcing anything for the time being, but The Win Central, a blog that has been following Microsoft's moves, surfaced various patents that show what Microsoft is working on.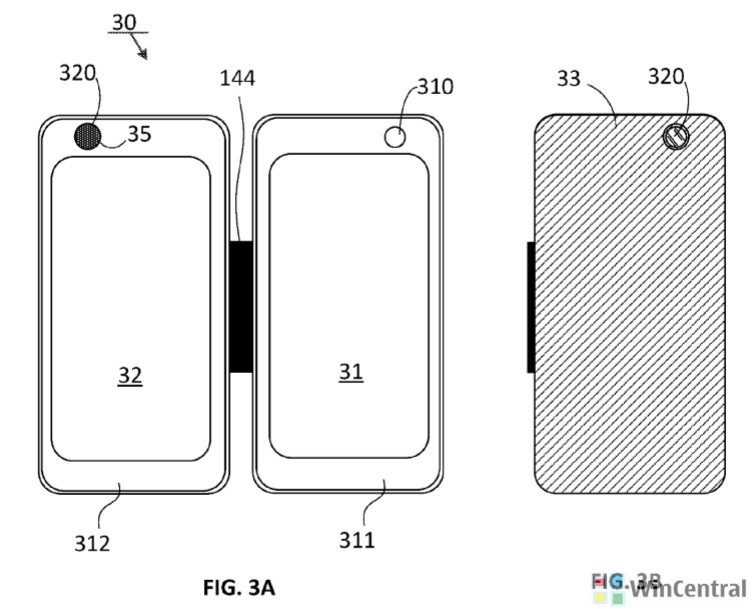 As you can see in the image above, this Surface Phone has the potential to be as ugly as that device we spotted in a Samsung foldable smartphone patent a few days ago. But it also has the potential to be great. Let's look at a different image:
Imagine that with an all-screen design:
The display will be the key aspect of a foldable device. It's what will make or break such devices. I'd want the screen to occupy almost the entire surface of the gadget, both when it's used in smartphone mode and in tablet mode. I want the transition to be seamless between the two modes. That's why I hate designs like the one Samsung imagined in this patent: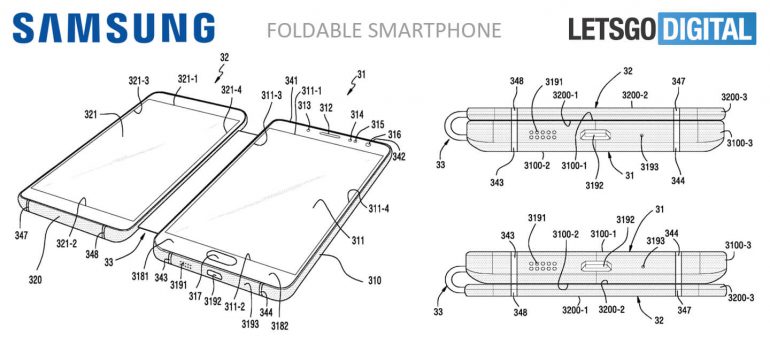 But if Microsoft somehow manages to turn a similar concept into an all-screen smartphone/tablet, complete with Windows 10 support on top, then the Surface Phone could certainly be a worthy Galaxy X adversary.
In addition to these images, rumors say the Surface Phone is Microsoft's revival of the Courier foldable tablet. The device will run an "Andromeda" operating system, or a custom version of Windows 10. It'll also be stylus-friendly and it may be built on top of Qualcomm's Snapdragon 845 platform. As for the overall size, each screen will apparently be slightly larger than 6 inches, which should definitely make the Surface Phone a pocketable tablet.