Samsung may be pretty quick to follow Apple's lead in the mobile business, but that doesn't mean it's not doing some innovation of its own. Starting with the Galaxy S6, the company proved it can manufacture phones that look and feel good, and it kept releasing better and better designs in the years that follow.
What's next for Samsung's mobile business? In the very near future, we'll see the Galaxy S9 hit stores, and Samsung may unveil the foldable Galaxy X handset. In the more distant future, Samsung may release true all-screen handsets that may or may not fold in half, and graphene-powered batteries capable of recharging even faster than current ones.
We know all that thanks to a slew of newly discovered Samsung patents describing new technologies that are in the works at Samsung right now.
As SammyHub reports, the Samsung Advanced Institute of Technology (SAIT) has been working on batteries that can be recharged in 12 minutes using graphene. That's five times faster than existing batteries that support fast charging technology but still, require about an hour to fully charge.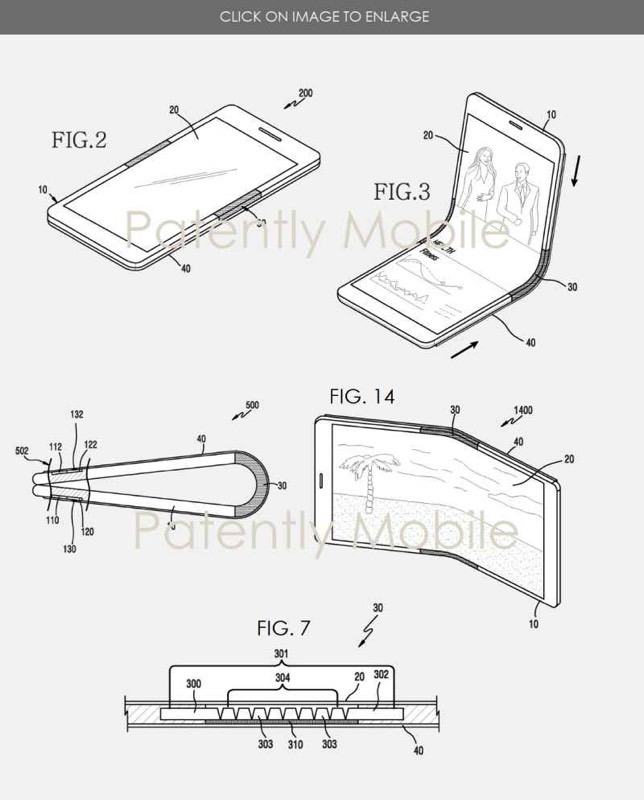 Samsung also has new smartphone designs patents, including documents that show foldable smartphones. Found by Patently Mobile, the patents show clamshell (think Moto RAZR) and candy bar (think iPhone) smartphone designs that feature flexible displays and bodies. Samsung is rumored to soon launch its first foldable smartphone ever, the Galaxy X, although it's unclear what this phone will look like.
Will these Galaxy X phones have all-screen designs? The images above suggest otherwise. But Samsung does have other patents, discovered by GalaxyClub, which show truly all-screen designs, like so:
Compare the image above to Samsung's other phone patents, that clearly identify a handset's various design elements, including front-facing sensors, cameras, and home buttons. Like this Galaxy S6/7 design patent: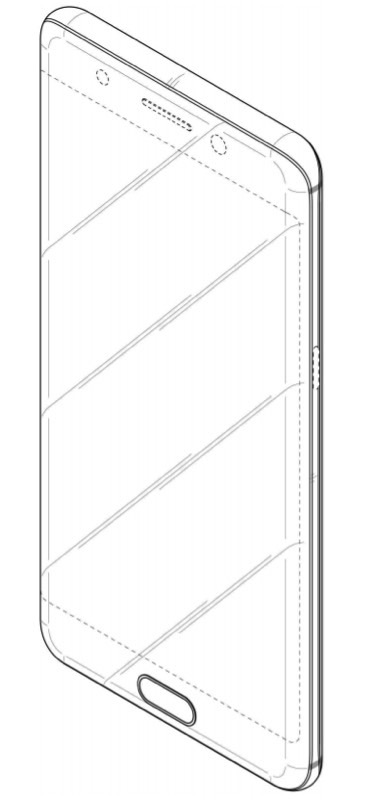 It seems that Samsung is indeed looking to eliminate all front-facing elements from future Galaxy S models. And yes, the resemblance to an iPhone is uncanny, save for the headphone jack that's (still?) present at the bottom).