In addition to the regular Galaxy S and Note updates we expect from Samsung this year, we'll be treated with the first foldable smartphone in Samsung smartphone history. The Galaxy X, which is what rumors keep calling it, may turn out to be a gorgeous smartphone that morphs into a tablet. It could also be an ugly smartphone that morphs into a tablet. It's too early to say.
What's certain is that Samsung keeps registering design patents for all sorts of phones. Take the concept shown in the following image, a phone I hope Samsung never makes.
Dug up by Let's Go Digital, a steady source of Samsung patent revelations, the following image shows an incredibly ugly smartphone design:
What is Samsung thinking here? Who'd want to use half a display on the back especially now that all-screen Infinity Displays exist? Why not make it a real wraparound device?
Also, if Samsung does have the screen technology that allows screens to bend like that, why on earth would we want "foldable" devices that look like this: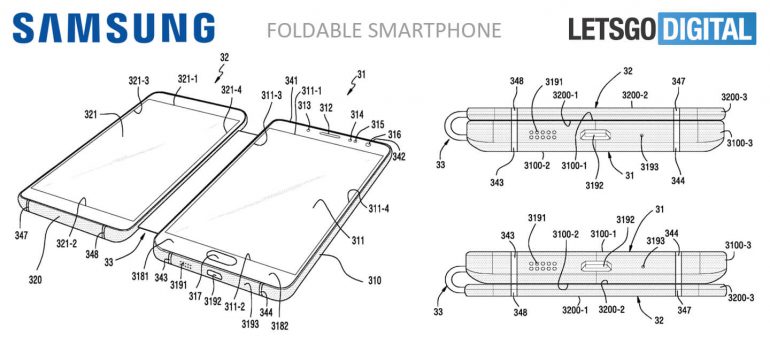 As always with patent inventions, just because Samsung came up with these contraptions doesn't mean such devices will see the light of day. There's hope that Samsung's Galaxy X will have a great design. The company already proved it can create good looking phones that customers crave. Just look at the Galaxy S and Note models made since 2015.
Maybe Samsung will combine various design elements seen in these designs into a single smartphone. For example, a foldable phone similar to the one in the second image, whose display wraps around one of the edges, as shown in the first picture, would actually be the kind of foldable device I'd want to use. It'd probably look like this: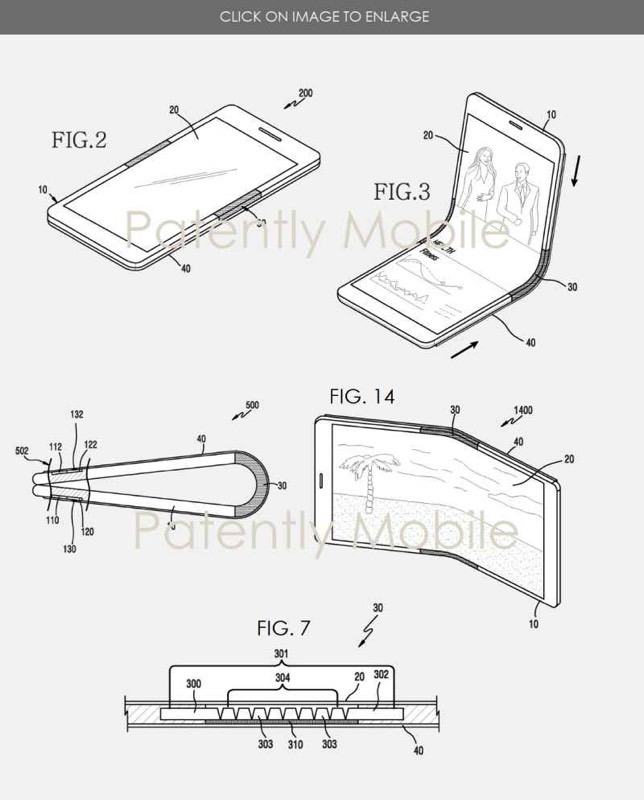 Yes, the illustrations in the image above also come from Samsung design patents.