The Galaxy S9 might not be entirely a Galaxy S8 clone, but it's not a completely new device either. Samsung refined the design of this year's Galaxy S flagship, upgrading the hardware and camera in the process. The company did not copy the iPhone X's notch, which seems like great news from a company whose entire smartphone business was built on copying Apple.
But that doesn't mean future Samsung phones will all be notchless. Just don't expect the Galaxy Note 9 to be the first Samsung phone with a working notch.
As I explained before, there will be two types of iPhone X-like notches on smartphones this year, including fake and working ones. The fake notch designs are found on all those cheap iPhone X clones coming out of China that don't have 3D sensors on the front and therefore lack 3D facial recognition features. All the other ones will have 3D front cameras just like the iPhone X, though some of them may hide the notch using some nifty tricks.
A new research note from TrendForce on Wednesday said that some 197 million smartphones this year will have 3D-sensing modules like the iPhone X — that'll account for 13.1% of the market, a significant increase compared to last year's 2.1%. What's interesting is that 165 million of those will be iPhones, including the iPhone X and its 2018 successors.
The report notes that just two smartphone makers are expected to come up with devices that feature working notches. And they're both based in China: Huawei and Xiaomi. In fact, Huawei's first such device will come out later this month: the Huawei P20. But even Huawei's new phone is expected to feature a rear-facing 3D camera rather than a front one.
It's not that others do not want the functionality. And Samsung is probably on that list, though TrendForce doesn't mention the Korean giant in its research note. It's just that manufacturing components for 3D cameras is challenging right now. There's not enough supply to satisfy potential demand, and yields are still low. On top of that, Apple has a tight grip on supply. Even if it wanted too, it's unlikely that Samsung could have added a depth-sensing front-facing camera to the Galaxy S9. And by the way, several rumors from well-placed sources have suggested that Samsung initially did want to add 3D face scanning tech to the Galaxy S9.
Samsung did make several improvements to the facial and iris recognition tech built into high-end smartphones. It's now called Intelligent Scan on the Galaxy S9, and it's supposed to be a lot faster than it was before.
Various reports in recent months revealed that Apple did whatever it could to secure a steady supply of TrueDepth camera components, after dealing with plenty of Face ID-related manufacturing issues in the months leading up to the iPhone X launch. One of those moves was signing an exclusive agreement with Lumentum, which would force Android device makers to find other 3D sensing solutions.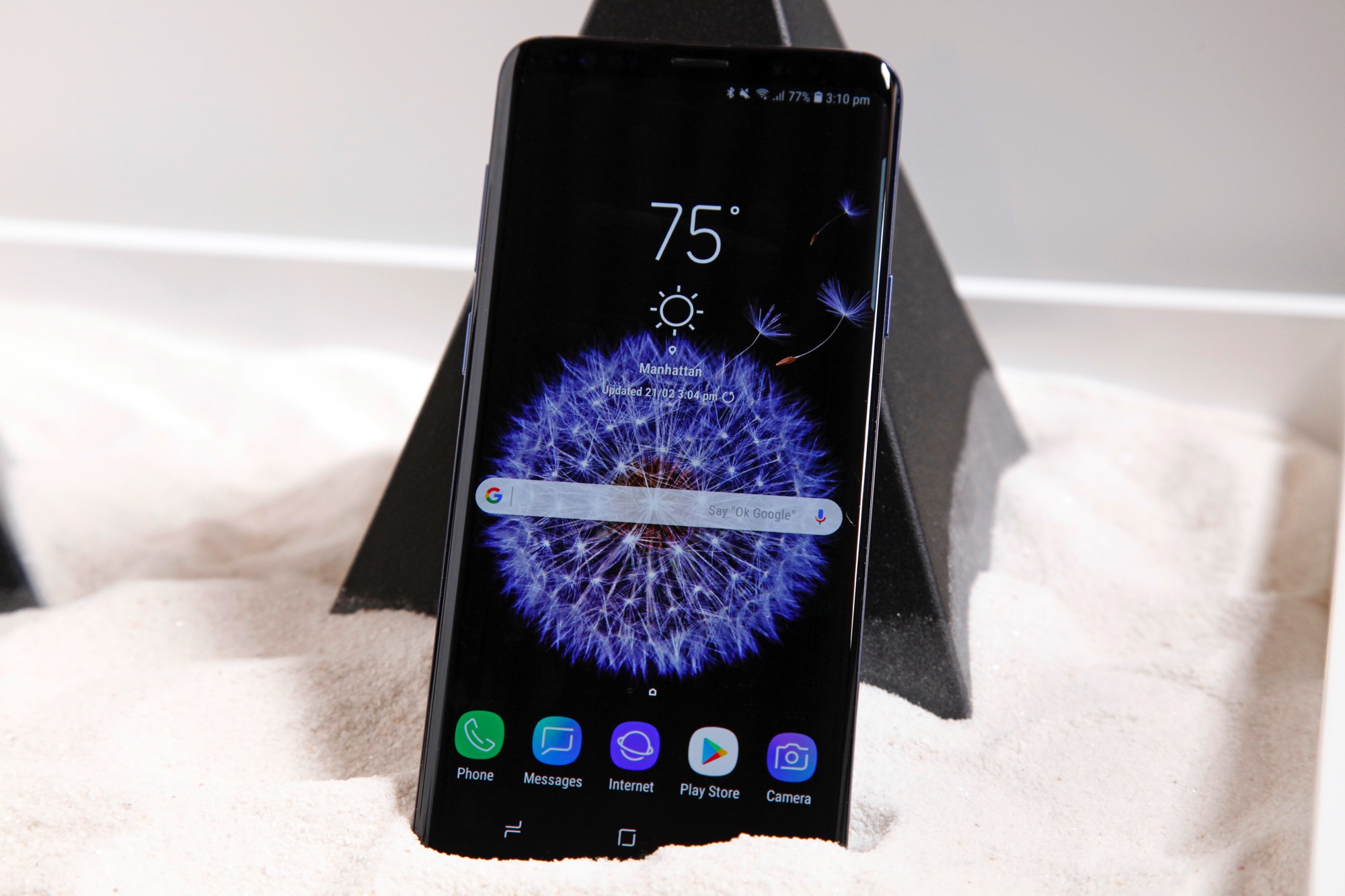 Samsung mobile chief DJ Koh was on the defensive in interviews after the Galaxy S9 press event at MWC, where he said that Samsung is no longer trying to be the first. Instead, the company will make products that consumers want to buy. "Being the first turns out to be meaningless today, and our strategy is to launch something that consumers believe meaningful and valuable at a right time," Koh said.
For Apple, being the first to launch a 3D facial recognition system that actually works might be quite meaningful, it turns out, especially if TrendForce's report is accurate. In early October, noted analyst Ming-Chi Kuo said that Apple's Face ID camera gives Apple a 2.5-year lead over Android, after previously saying he thought Android handset makers would need one to two years to replicate the feature.