Samsung's new Galaxy S9 and Galaxy S9+ are expensive. Really, really expensive. The Galaxy S9 retails for $720 if you buy an unlocked model directly from Samsung, while the larger Galaxy S9+ will set you back $840. Purchase either new phone from any major US wireless carrier other than T-Mobile, and you'll pay even more — as much as $800 for the Galaxy S9 or $930 for the Galaxy S9+. Those are sky-high sums to pay even if they are Samsung's latest and greatest smartphones, and not everyone wants to cough up that kind of cash.
Well, if you're looking to score most of the Galaxy S9's key features but you'd rather save some money than pony up all that money, we've got some good news. A new leak suggests that Samsung is planning to release a new version of the Galaxy S9 in the near future, and it may very well be just what the doctor ordered.
Rumors of a "mini" version of Samsung's Galaxy S flagships pop up each and every year. Sometimes they pan out, sometimes they don't. This time around, however, it looks like Samsung is indeed working on a more compact version of its Galaxy S9, and it'll likely feature a smaller price tag as well.
The rumored Galaxy S9 mini just got real, as a blog called Nashville Chatter came across benchmark test results for an unreleased Samsung smartphone with the model number SM-G8750. This is believed to be the Galaxy S9 mini that has reportedly been in testing at Samsung's factories, and the Geekbench 4 test results are still live on the Geekbench website.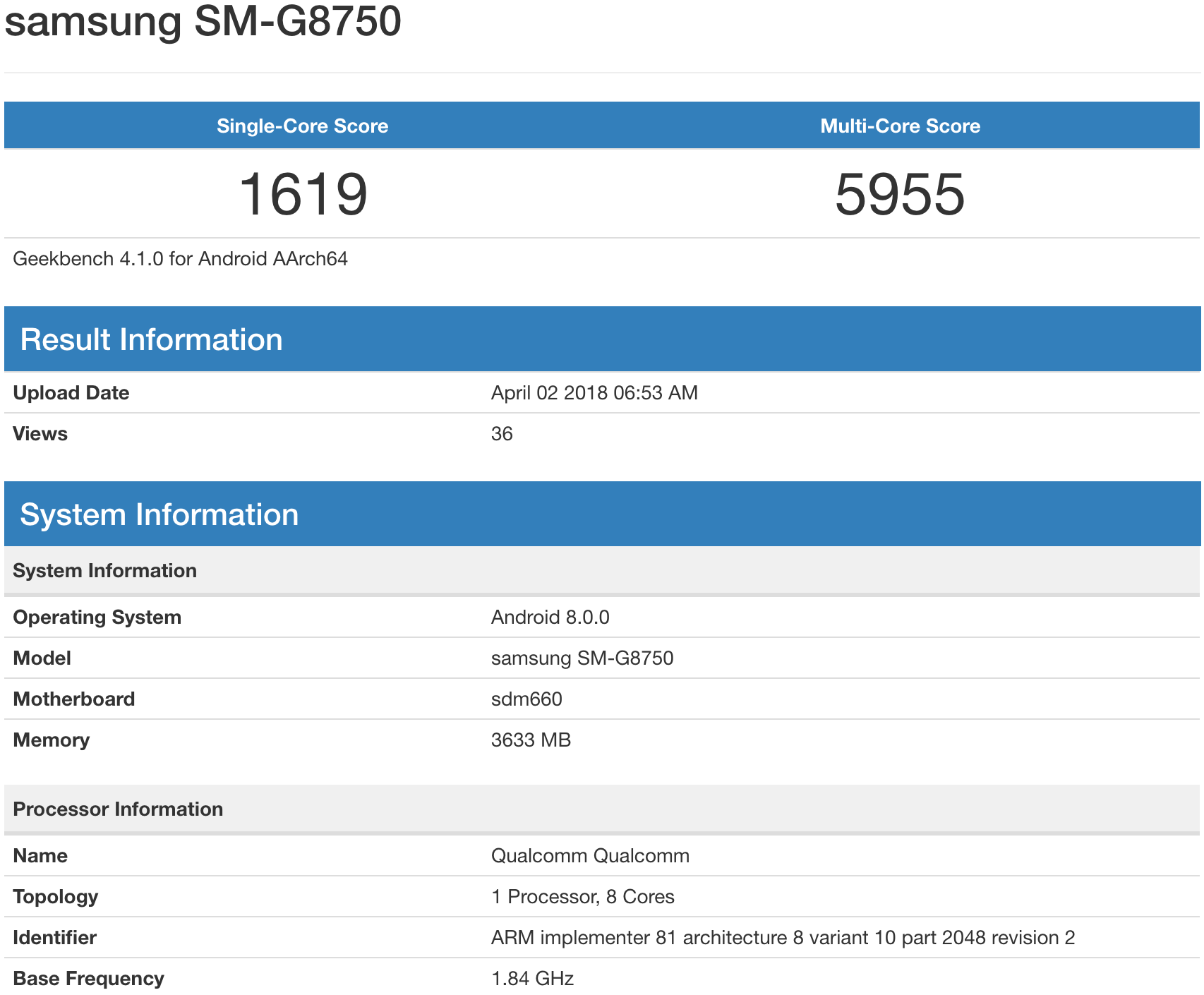 A few interesting takeaways are found within the benchmark results in question. First, the Galaxy S9 mini is powered by an octa-core Qualcomm Snapdragon 660 processor clocked at 1.84GHz. The phone also runs Android 8.0 Oreo, and it comes with 4GB of RAM. Other details are still a mystery for the time being, and we still don't know when the phone will be released, though it'll likely be sometime in the coming months.