Less than two weeks remain until Samsung takes the wraps off its next big thing. The Galaxy S9, sadly, isn't going to bring over a revolutionary new design — at this point, it's pretty hard to do that given that we've somewhat reached peak glass rectangle. But it won't be a dull device either considering what we know about the handset so far, and the numerous Galaxy S9 leaks that we've seen since late 2017 have pretty much revealed everything there is to know about the phone.
That said, a new series of Galaxy S9 rumors is making the rounds, most of them rehashing what we already know.
The most important leak comes from Orange Romania. The carrier late last week posted Galaxy S9 product pages on its website, as captured by SlashLeak. Those links are no longer live, but while they were, they listed several specs and features, including 5.8-inch AMOLED display with "3D Touch" and QHD revolution, Dual-Pixel camera with "F1.5/F1.25" aperture, and Exynos "8895" processor.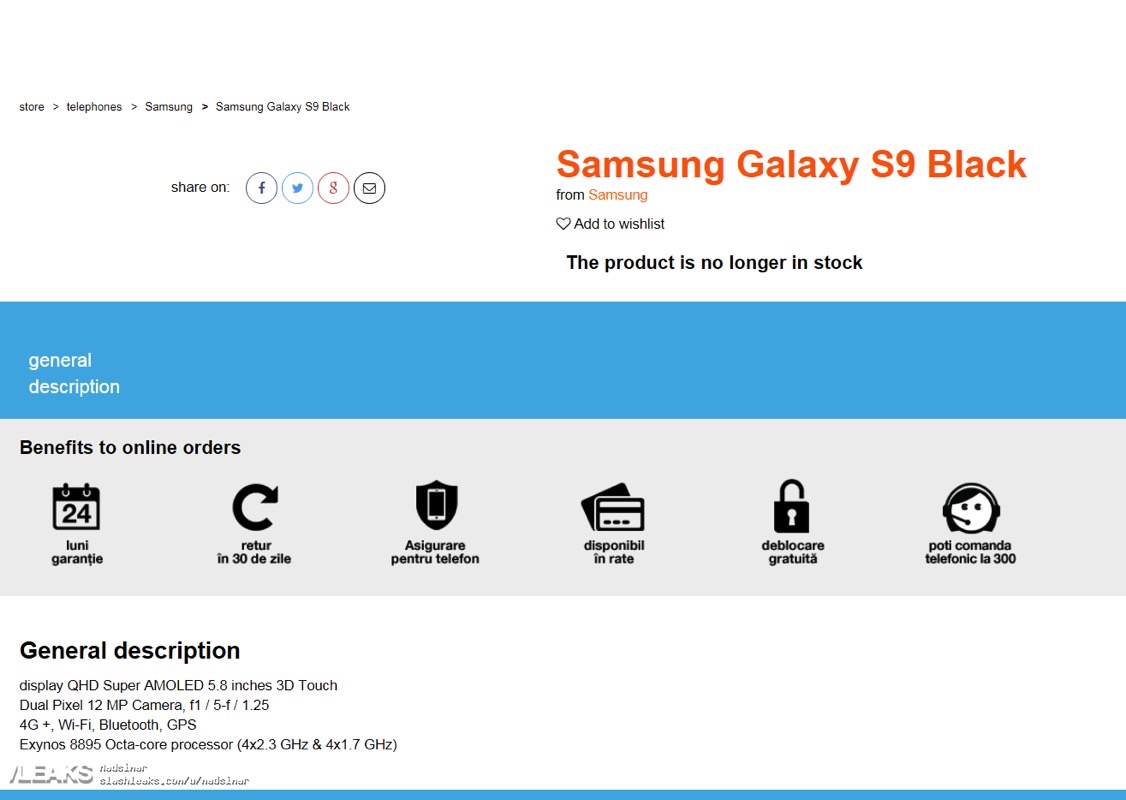 That's likely a placeholder specs list right there which contains a few inaccuracies. The most obvious one concerns the processor, which happens to be the Exynos 9810. The aperture is also wrong. Previous leaks did say the phone will feature a flexible aperture, with a purported retail box mentioning a F1.5/F2.4 combo. As for 3D Touch, well, the Galaxy S9 is expected to have a 3D Touch display like the one Apple introduced with the iPhone 6s two years ago.
The same Orange Romania listings mentioned the purported Galaxy S9 launch colors, including black, blue, and purple.

A new report from SamMobile notes that the Galax7 S9 will feature dual Dolby Surround AKG speakers, and Bixby Vision improvements. Again, a previous rumor did say that earphones tuned by AKG will be found in the box, and the phone will pack stereo speakers tuned by AKG. As for Bixby improvements, not just Vision ones, those are also expected.
SamMobile says Bixby Vision will provide real-time translation, powered by Google Translate. Bixby Vision's AR feature should also be improved, with Google expected to do the actual identification of places around the user.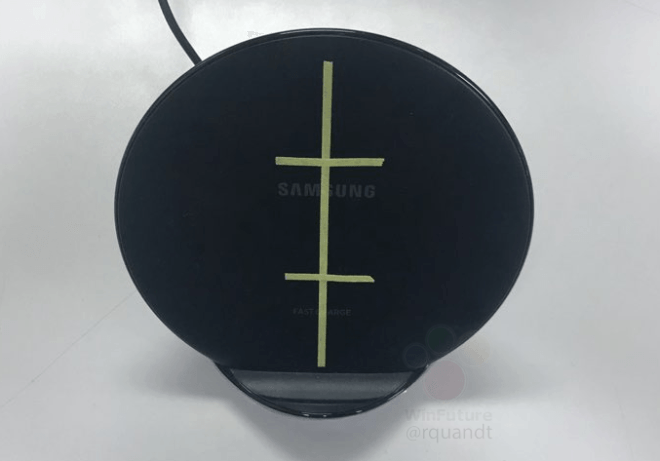 Finally, the Galaxy S9 is supposed to get a brand new fast wireless charger, according to a schematic and image posted online by the same WinFuture.
In other words, you shouldn't really expect too many surprises from the Galaxy S9, aside from software. That's the only mystery remains — and by software, I do mean whatever Bixby AI UX Samsung put on top of Google's Oreo this year.