Excuse us if we get a bit emotional during this post, but we can't tell you how happy we are that this is the last time we'll ever have to relay Galaxy S9 and Galaxy S9+ leaks. Samsung's new phones look fantastic, don't get us wrong, but they've leaked so much over the past few months that we simply can't take it anymore. And on Sunday, the Galaxy S9 and S9+ finally — FINALLY — get official.
Samsung has a big press conference scheduled to begin at 12:00 PM EST / 9:00 AM PST at the MWC 2018 trade show in Barcelona, Spain, during which the company will officially unveil its new Galaxy S9 and Galaxy S9+ flagship phones. Of course, given how extensively the two phones have leaked over the past two or three months, it's only right that we all enjoy one last massive collection of leaks before Samsung gets the show on the road.
At this point, we've seen the Galaxy S9 and Galaxy S9+ so many times that it seems like Samsung announced them months ago. We've seen renders, mockups, and even some hands-on photos. We've read about the specs, and we've been impressed by the leaked benchmark test scores. Now, with just a few hours to go before Samsung finally makes its new flagship phone duo official, we have one last round of leaks.
First, the big one: Samsung accidently posted an official Galaxy S9 promotional video on its YouTube page before quickly taking it down. After all the leaks at this point, we're not sure why Samsung even bothered to pull the video. Of course, a number of people downloaded the Galaxy S9 video before it was pulled, and you can watch the full thing below.
https://www.youtube.com/watch?v=DQBpW-zWMXY
If the Galaxy S9 and Galaxy S9+ didn't look impressive to you before, that should cast away any doubt that these are major upgrades despite bearing a striking resemblance to last year's Galaxy S8 and S8+.
Beyond the video, we also have two different sets of hand-on Galaxy S9 photos to check out. Both were posted to Instagram this morning, and both were subsequently removed — but not before we grabbed them, of course. The first pair of photos shows a Lilac Purple Galaxy S9, but only from the front so you can't really see the color very well, just a hint on the phone's aluminum edges.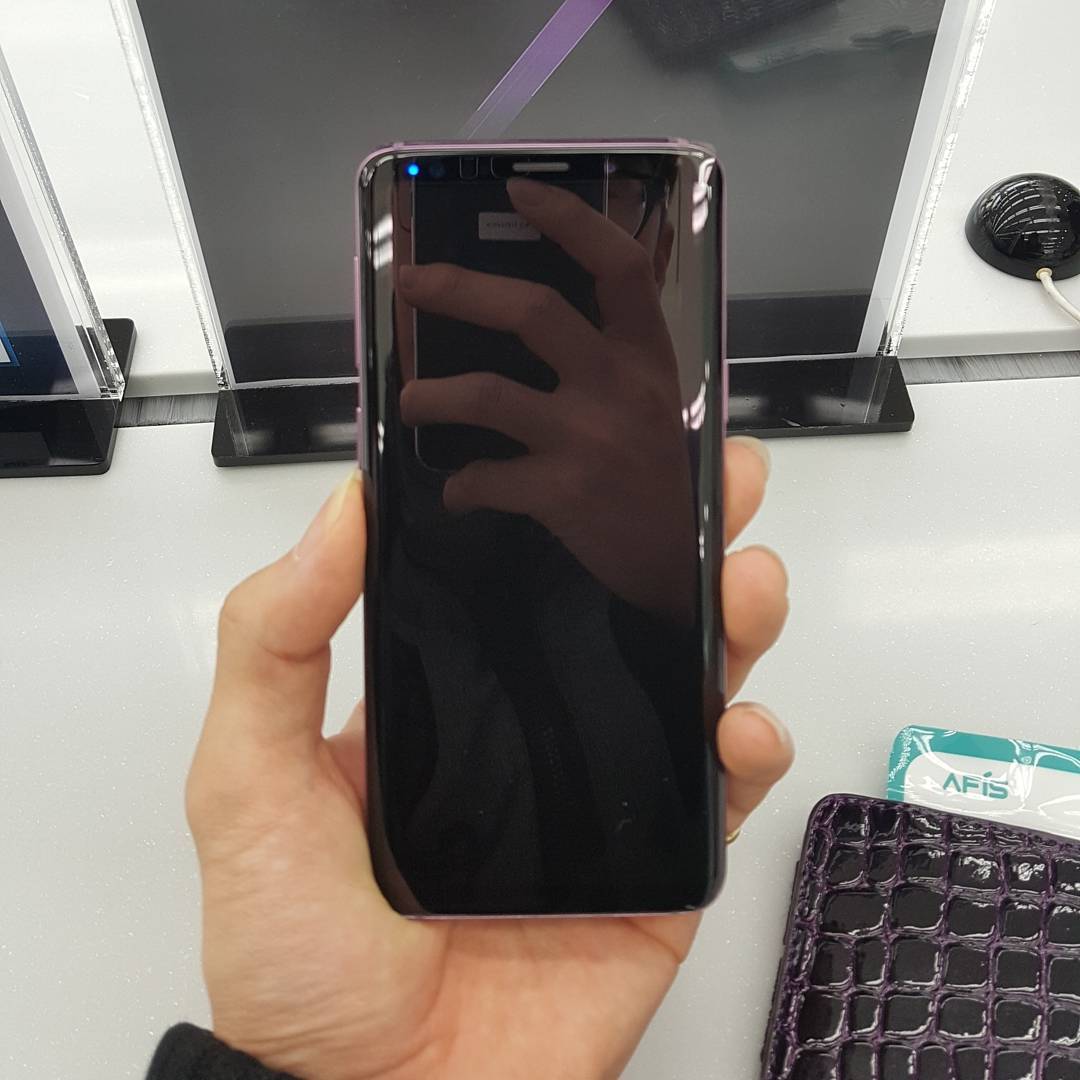 Next up, we have an Instagram user with the handle "ariafa23," who posted a pair of Galaxy S9+ photos but then got cold feet and deleted them. Of course nothing is ever truly removed from the internet, and someone on Slashleaks reposted the Galaxy S9+ photos after they were removed.
Samsung's Galaxy S9 and Galaxy S9+ announcement event is scheduled to begin at 12:00 PM EST, which is just a few short hours away. The phones are both expected to become available for preorder beginning March 1st or March 2nd, and they'll go on sale in stores and online on Friday, March 16th.