Samsung just launched a Galaxy S9 color option that you can't buy, but which looks a lot better than the original launch colors. The South Korean does this every year with its newest Galaxy S and Note phones. The first batch of devices is available in a limited number of colors which usually include black and white options. A few months after the phone's release, Samsung starts offering buyers new color options, which usually look a lot better than the initial ones.
Almost every time, the new Galaxy S colors aren't available in all markets. And Samsung is doing the same thing with the Galaxy S9.
The brand new Galaxy S9 color is red, and the phone is exclusively available in China, where buyers can already preorder it.
What's absolutely strange and very sexist about Samsung's new offer is that Samsung is apparently bundling the red Galaxy S9 and Galaxy S9+ with your choice of red lipstick. Apparently, in Samsung's mind, it's only women who buy red phones. What now?
According to 9to5Google, Samsung is using local female celebrities in China to promote the phone. Like I said, this is a rather targeted marketing strategy from Samsung. On the other hand, maybe Samsung knows something we don't.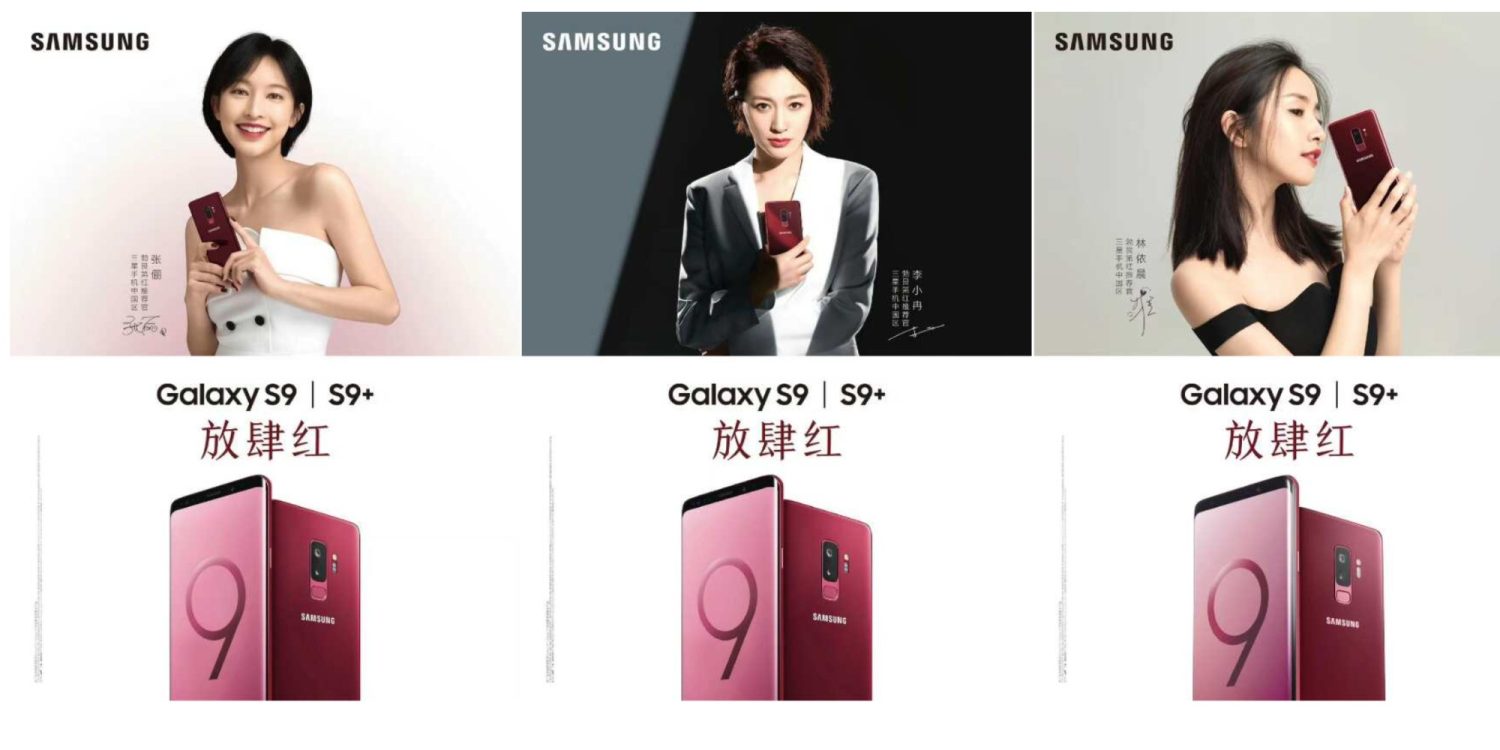 Other than the color change and the weird promo campaign for the phone, nothing else is changed. We're looking at the same Galaxy S9 here, both when it comes to specs and pricing options. Preorder it today from Samsung, regardless if you're a man or a woman, and it'll be delivered to your door by the middle of the month.
No word yet whether the red Galaxy S9 will be available in other international markets.
Meanwhile, Apple's red iPhone 8 models, which were unveiled a few weeks ago, are available everywhere.